The craze of cricket in India is unmatchable and cricket is worshipped as a religion here. Cricket is the most popular sport in Asian countries and India is one of its largest fan bases. Cricket fanatics of India are crazy about it and many can even go to extents just to know about their cricketing idols and their cricket facts. We, cricket fans have lots of news on the specific topic but there are a few cricket facts that we might have missed out on somehow. That's why we are presenting a list of 5 Indian cricket facts that might sound fake but are actually true.
Rahul Dravid
Rahul Dravid, "the wall of Indian cricket" has not only represented his country but also has played for Scotland. Isn't it one of the unbelievable cricket facts? He is undoubtedly one of the best batsmen of the Indian cricket team and his contribution to building the team and every match is unconditional. The legend has the record of scoring 10,000 plus runs in both his test and ODI career. After Sachin Tendulkar, he is the Indian cricketer with the second-highest runs in the test match as he scored a total of 13288 runs with an average of 52.31 and 10889 runs in ODIs. In 2003, hay he played 11 ODI matches for Scotland and aggregated 600 runs.
Read also: ICC Player of the month till July
An opening partnership of 408 runs scored by 4 Indian batsmen
Will you ever believe if someone says that it is possible to score 408 runs for the 1st wicket partnership without losing a single wicket? It's quite unbelievable to imagine such cricket facts but the stranger thing is that 4 batsmen have scored it without losing a single wicket. Yes, you heard it right!
Two very surprising and strange things happened in the 2nd test match between India and Bangladesh in May 2007 at the Shere Bangla National Stadium in Dhaka. In that match, Wasim Jaffer and Dinesh Karthik were the openers and started the innings as expected. But the heat was unbearable for Dinesh Karthik and he decided to 'retire'. Therefore Rahul Dravid stepped on the pitch started playing with Wasim. After scoring 138 runs, Wasim Jaffer decided to go back to the pavilion as he was extremely exhausted. Hence Sachin Tendulkar joined Rahul Dravid on the field. The batsmen made sure to give the Bangladesh bowlers a very hard time and scored a total of 408 runs till the first wicket. Rahul Dravid was the first one to depart. On that day the Indian team scored a mammoth total of 610/3 and won the innings by 239 runs.
Virat Kohli scalped a wicket without bowling a legal delivery in T20I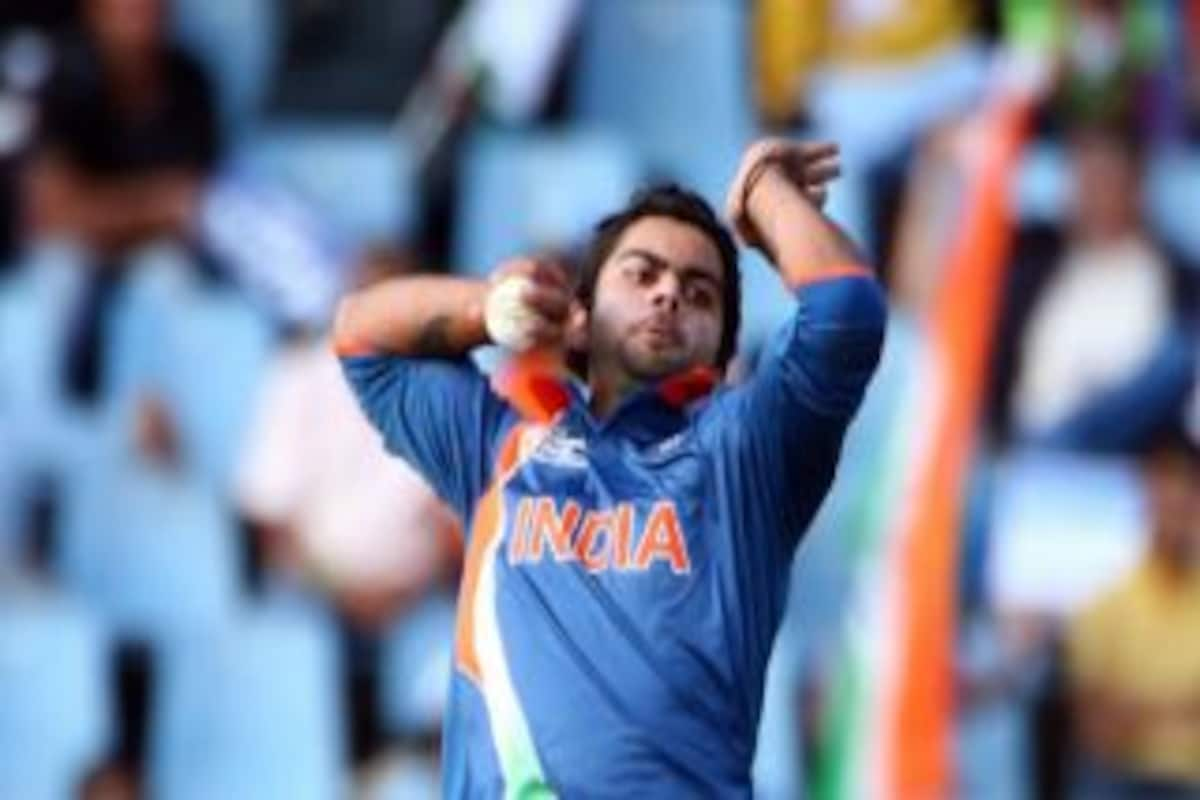 Virat Kohli is known for his batting abilities and for breaking most of the batting records. But what if we tell you that he has made a record in picking a wicket without bowling a legal delivery. The instance may sound weird but it is absolutely true. During the initial days of his career, Mahendra Singh Dhoni sometimes used as a part-time bowler in T20I and ODI matches. On 31 August 2011, in a T20I match against England, Kohli delivered his first ball in his T20I career. It was actually a wide ball but Kevin Peterson on the strike tried to flick the ball. The legend behind the stumps, Dhoni quickly removed the bails and Peterson had to go back to the pavilion. Virat Kohli bowled 3 overs in that match and gave 22 runs. In his T20I career, he has taken 4 wickets and this wicket was his first.
In 2015, Mandeep Singh represented South Africa A team as a substitute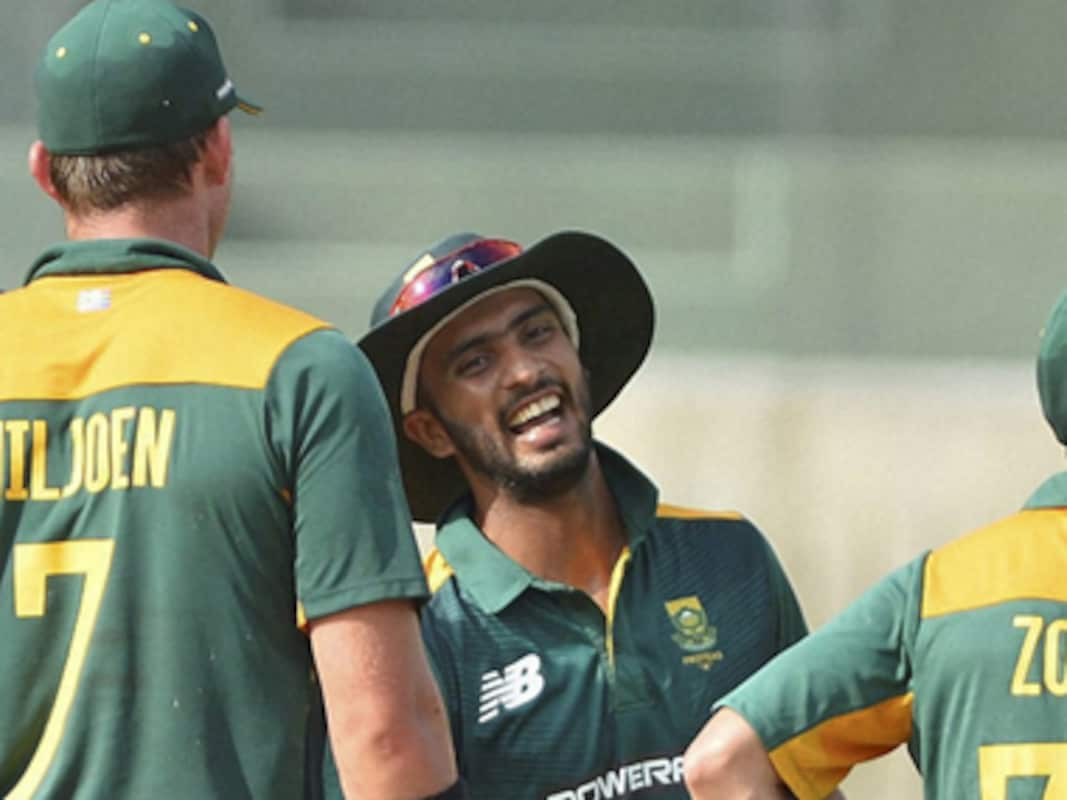 Mandeep Singh, the Indian cricketer has played only 3 T20I matches for the team. He might not be known as much because of his International career but many people can recognize him for his IPL career. Mandeep is a part of the Punjab Kings (PBKS) franchise and has played in 104 matches for the team. He has aggregated a total of 1659 runs for PBKS with an average of 22.12 and a strike rate of 124.27. His 1659 runs include 6 half-centuries as well. In his 3 appearances in T20Is for the Men in Blue, he has scored only 87 runs. The most exciting part of his cricket career is that he has played for the Proteas in 2015.
In a match between India A and South Africa A, 4 South African players hand upset stomach and therefore were not able to play. Hence South Africa A decided to Mandeep Singh as a substitute for them. In that encounter, the Indian openers created havoc on the field and scored a total of 219-runs opening partnership. It was an easy win for the India A team with Unmukt Chand's 90 and Mayank Agarwal's 130 runs.
Read also: India's WTC 2023 schedule and fixtures
Virat Kohli was ranked among the Top 10 T20I all-rounders in 2017
It is nothing new when we get to see Virat Kohli's name in the topmost ranks for his batting skills. He is known globally for his battling expertise. But the King of Cricket enlisted his name by achieving a new milestone. In 2017, he made his name in the top 10 all-rounders in T20Is is by the ICC. He gathered 190 points and was featured in the 10th spot in November 2017. Interestingly he did not deliver a single ball in T20Is in that year but still was a part of the list.