The entire PCB is going through tough luck with two cancellations of the home series in a matter of days. According to cricket news, England withdrew from the Pakistan tour for both men's and women's tours.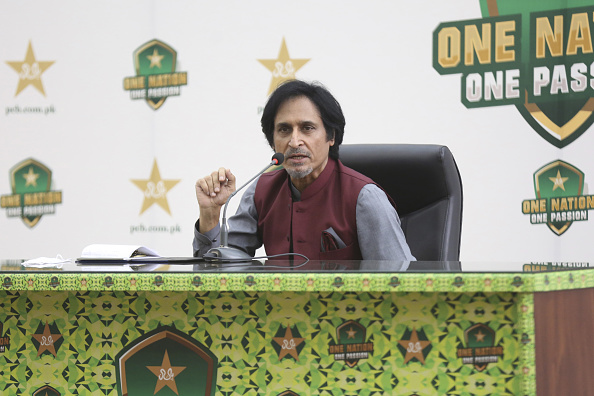 Read also: T20 World Cup 2021: Pakistan announce its full squad
England's backing off from the tour leaves the Pakistan Cricket Board in shock. The PCB chairman, Ramiz Raja rages at cricket's 'Western Bloc' and said this decision was quite expecting. The PCB released a video where Ramiz Raja mentioned that ECB's decision is disappointing ut they surely saw it coming. The officials also felt betrayed after witnessing another cancellation within a couple of days. Pakistan toured twice in England, also in New Zealand, and West Indies since the pandemic. And the sudden call off of the series due to Covid bubble fatigue shocks them.
What Ramiz Raja had to say about this cricket news:
Ramiz Raja said, "I am severely disappointed in England's withdrawal but it was expected because this western bloc gets united unfortunately and tries to back each other. So you can take any decision on the basis of security threat and perception. There was a sense of anger because first New Zealand got away without sharing information about the threat they were facing."
He also added, "Now, this [England] was expected but this is a lesson for us because we go out of our way to accommodate and pamper these sides when they visit. And when we go there, we undergo strict quarantines and we tolerate their admonishments, but there is a lesson in this. That is, that from now on we will only go as far as is in our interest. Our interest is that cricket will not stop in our country and if the cricket fraternity will not take care of each other then there's no point to it. New Zealand, then England, now we have a West Indies series that can also be hit, and Australia who is already reconsidering. This – England, Australia, New Zealand – is all one block. Who can we complain to? We thought they were our own but they haven't accepted us as theirs."