Playing for their own country has always been a dream for every budding cricketer. As test cricket has been the oldest format, many cricket record gets made every day. There are 10 test playing nation among every other country. Many great cricketers have been produced in that format, many promising ones are still fighting for their spot.

Now almost thousands of cricketers have made their debut in the history of its 144 years. The cricket record of scoring test century at test debut is done 111 times by 109 players ( Lawrence Rowe and Yasir Hameed have done this two times in their debut test). Now only 7 players have done the record of scoring a double century on their Test debut. Hence, let us go through the players who have converted their first century in test cricket into a double century on their very first test match.
Top 7 debut in test history

#1 Reginald Foster

Aussie batsman Reginald Foster commonly known as Tip Foster has become the first one to score a double century on his test debut. Foster did this cricket record in a test match between England and Australia which started on 13th December to 17th December 1903. In that test match, batting first England put 285 onboard thanks to a century from English captain Monty Noble(133).
Australia scored 577 in their first innings with the help of 287 with the aid of 37 boundaries from Tip Foster and 102 from Len Braund. In the next innings, with Victor Trumper scoring 185, the English team boarded 485 keeping a target of 194 for the opposition. It would've been more unless the tight bowling of Wilfred Rhodes(5-94).
The opposition team easily scored 194 as Tom Hayward(91) and George Hirst(60) was the pillar of the chase.
Tip Foster was adjudged man of the match for this blistering performance.
Read Also: 8 unknown Test Cricket Rules and their explanations

#2 Lawrence Rowe

Caribbean batsman Lawrence Rowe scored a century in both the innings of his debut Test. Against New Zealand in the first test of the 1972 series. Batting first Westindies put 508 on the scoreboard with the expense of 4 wickets as Hedley Howarth scalped four wickets. Batting at no. 3, Rowe scored 214(19 fours and a six) and opener Roy Frederick scored 163 runs. In reply, Kiwis lost all their wickets with 386. That would've not been possible unless Kiwi great Glenn Turner scored an impressive double century(223).
Now, on the second Caribbean innings, Rowe again scored exactly a hundred to give a target of 340 as Westindies declared their innings on 218/3. Now Newzeland scored 236 runs expanding 6 wickets. A notable performance was done by Mark Burgess(101) and a match-saving 36 from wicketkeeper Ken Wadsworth(36). David Holford took 4 wickets but it was not sufficient to win the test
Lawrence Rowe was the man of the match for a total of 314 runs in his debut match.

#3 Brendon Kuruppu

Srilankan batsman Brendon Kuruppu is 3rd in this list with a double century in his debut test way back after 15 years after Lawrence Rowe.
In a test match against Newzeland starting from 16th April 1987 Kuruppu scored a double century comprising a bowling attack of Sir Richard Hadlee, Ewen Chatfield. In a match that has never been resulted in a win or loss, Brendon Kuruppu scored 201 runs in the first innings. He and former match referee Ranjan Madugalle(60) helped Srilanka to score 397 runs.
The rest of the Srilankan batting was vulnerable to Sir Richard Hadlee(4-102), Ewen Chatfield(2-104). In reply, Newzeland took just a lead of 9 runs scoring 406 with the help of 151 runs by Richard Hadlee and 120 runs from Jeff Crowe.
As the second innings have not been started, the match ended as a draw.
Read Also: WTC stats: Most Runs in World Test Championship

#4 Matthew Sinclair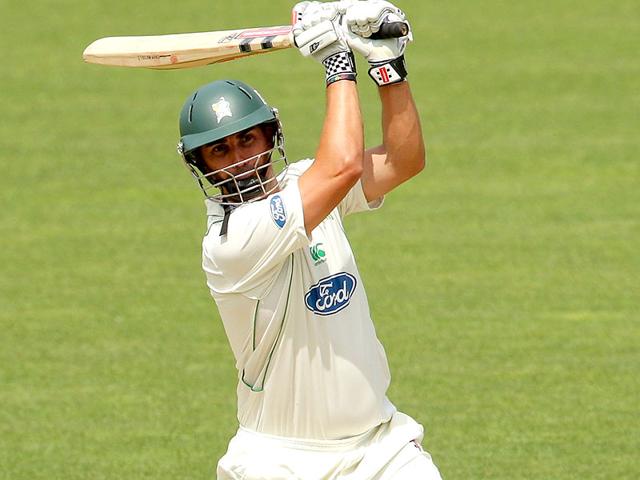 After being the sufferer of two double century from debutant for Newzeland now it's time for a kiwi batsman to be included in this cricket record as Matthew Sinclair scored 214 runs in his debut test facing 447 balls with the aid of 22 boundaries as Kiwis posted 518 runs losing 9 wickets against Windies at Basin Reserve, Wellington. Nathan Astle(93), skipper Stephen Fleming(67) helped him on this journey.
In reply, Westindies were bowled out for 179 as Chris Cairns took a fifer(5-44) and Daniel Vettori took 2-69. Only Adrian Griffith(67) and Brian Lara(67) stood tall.
Following on, Westindies can score only 213 runs thanks to Dion nash(4-38), Chris Cairns(2-25). Brian Lara(75) and Shivnarine Chanderpaul(70) only scored 50+ score but others failed miserably.
New Zealand won by 105 runs.
Read Also: Most successful captains in Test cricket

#5 Jacques Rudolph

Protea batsman Jacques Rudolph scored his maiden double century in his debut Test against a weak bowling lineup of Bangladesh where only Mashrafe Mortaza was a reputed bowler in 2003 at MA Aziz Stadium, Chittagong.
Batting first Bangladesh looked vulnerable in front of chinaman Paul Adams as he took 5 wickets expanding 37 runs. Only Habibul Bashar completed his half-century(60). They were bundled out for 173 runs.

In reply, the South African team lost both openers Herschelle Gibbs and Graeme Smith within 41 runs. But then Dipennar and Jacques Rudolph started creating history as they registered a 429 run partnership before the Protea camp declared at 470/2. This partnership was the highest in terms of runs in South African cricket history.
After having a havoc lead of 299 runs, Bangladesh batting gave a comparatively tough fight in the second innings but could only manage 237 runs and they lost this match by 62 runs.
Read Also: 10 most underrated test cricketers of all time

#6 Kyle Mayers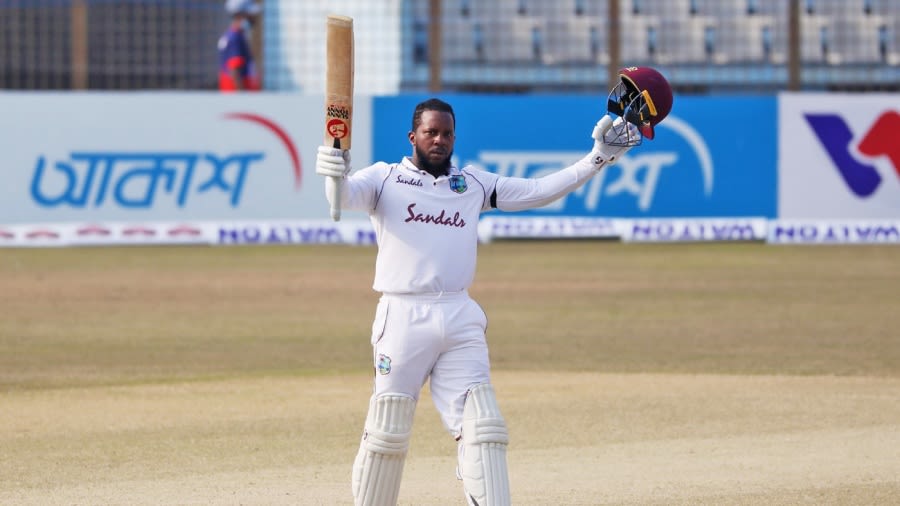 This time two things were common from the previous one. Firstly, Bangladesh again became the victim of this cricket record and secondly, this occurred on the very same ground where Rudolph scored his double century.

Batting first Bangladesh scored 459 runs thanks to a century from Mehidy Hasan Miraz(103), half-centuries from Shadman Islam (54), Shakib-Al-Hasan(68). They got a respectable lead of 171 runs as Westindies batsmen were sent to the pavilion in 259 runs. Kraig Brathwaite looked impressive with 70 runs, Jermaine Blackwood scored 68 runs too. Mehidy again impressed with 4 wickets under his name.

Bangladesh then set a target of 394 runs before declaring a 223/8 score. Skipper Mominul Haque registered a century.
On the course of chasing 394 runs, the Windies lost their first three batsmen within 59 runs.
Then Kyle Mayers and Nkrumah Bonner started a fight by scoring 216 runs in a partnership between them. After Bonner being dismissed at his personal 86 run, Mayers never looked defensive, he chased the target instead and scored 210 runs ultimately giving his team an emphatic win by 3 wickets.

#7 Devon Conway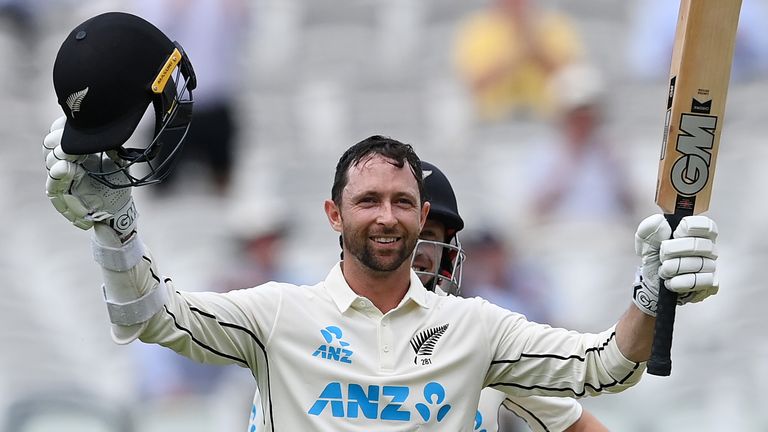 The very recent batsman to be included in this cricket record is Kiwi batsman Devon Conway. Against an experienced English bowling lineup comprising someone like James Anderson, Stuart Broad scored 200 runs which are 52.91% of the total team score of 378.
He is the first batsman to achieve this feat in iconic Lord's cricket stadium and only the third non-English batsman to score a debut test hundred at Lord's after Australian Harry Graham and Indian great Sourav Ganguly.