Australian cricket great Michael Slater was arrested in Sydney on Wednesday over domestic violence allegations. Local media reports that the 51-year-old is now a well-known television pundit. However, he was arrested in connection with an alleged incident that occurred last week.
New South Wales police confirmed they had taken a 51-year-old man into custody in Sydney's northern beaches.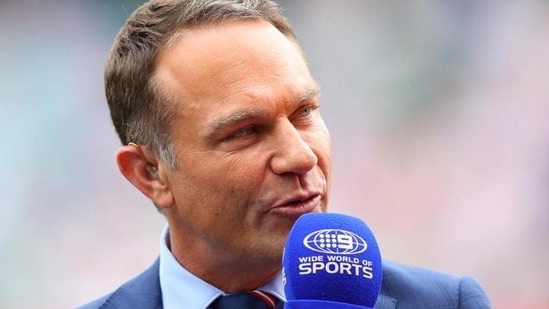 Also Read: How can MSD- Mentor Singh Dhoni guide India to the T20 World Cup 2021 title
What Police said in his staement :
"Officers attached to the Eastern Suburbs Police Area Command commenced an investigation yesterday, after receiving reports of a domestic violence incident alleged to have occurred on Tuesday 12 October 2021,"

Police said in a statement
"Following inquiries, detectives attended a home at Manly about 9:20 am today and spoke with a 51-year-old man. He has since been arrested and taken to Manly Police Station."
Slater occupied a position at the top of the Australian Test batting order for close to a decade. He also hits 5,312 runs before his 2004 retirement.
Read Also: Players to take hat-tricks in T20 World Cup
Slater said Morrison had "blood on (his) hands". That is after the government temporarily banned Australians from returning home from India as the Asian nation battled a major Covid-19 outbreak.
"If our government cared for the safety of Aussies they would allow us to get home. It's a disgrace!!" Slater tweeted in May.
"Blood on your hand's PM. How dare you treat us like this. How about you sort out the quarantine system."
"I had government permission to work on the IPL but I now have government neglect."
"And for those who think this is a money exercise. Well, forget it. This is what I do for a living and I have not made a penny having left early."
Prime Minister Scott Morrison labeled Slater's tweets "absurd."