The ICC head quarters were buzzing with news as ICC CEO Manu Sawhney resigned from his position. International Cricket Council's head was sent on leave after some "abrasive conduct".
Sawhney was sent on "leave" in March pending an inquiry. The inquiry was done after he came under scrutiny. The scrutiny was for his "abrasive behaviour" with colleagues.
Manu Sawhney had replaced Dave Richardson after the ICC World Cup in 2019. His contract was till 2022. However, during his tenure he had some serious issues with some cricket boards.
"…Chief Executive Manu Sawhney will leave the organisation with immediate effect. Geoff Allardice will continue as Acting CEO supported by the Leadership Team working closely with the ICC Board,"

ICC in a statement
Read Also: India vs Sri Lanka: Who should be the opener with Shikhar Dhawan?
However, Manu Sawhney has denied all the allegations. Moreover, he has termed this allegation as a "premeditated witch-hunt". But the ICC thinks that Sawhney's "authoritarian style of functioning" is far away from the decision taken by Richardson. Also, it has also not gone well within the board.
Few of the cricket boards and members were unhappy with Manu. The reason was for backing interim chairman Imran Khawaja during the ICC elections last year.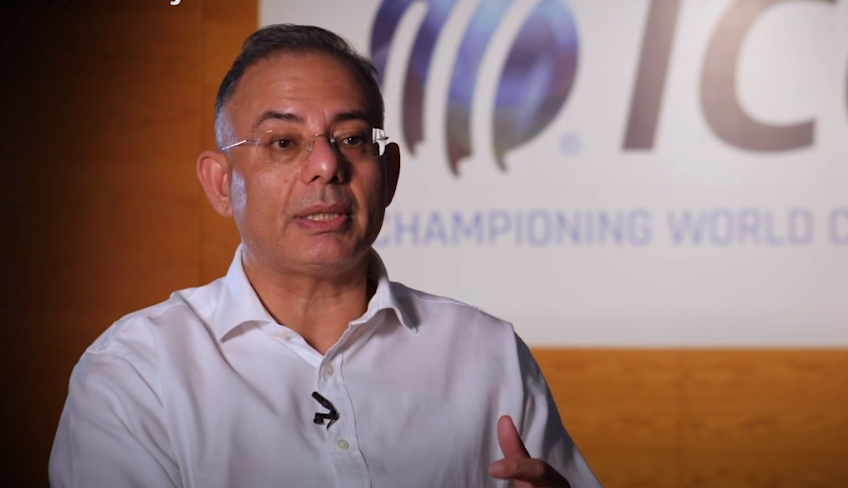 Also, there is another reason for his disposal. Manu Sawhney routing for the idea of biding to get the right to host ICC events. Many cricket boards and associations were not up for that.
Read also: 5 Youngest Captains to lift the ICC Cricket World Cup
Perhaps, in some the of the previous meetings it was quite clear that BCCI, England and Wales Cricket Board (ECB) and Cricket Australia was unhappy with Manu Sawhney. And, they will be happy with the resignation of Manu Sawhney.
Manu has been in few powerful positions over the years. He is the former CEO of Singapore Sports Hub. Also, he was the Managing Director of ESPN Star Sports. He served ESPN for 17 years.