Over the years, Indian cricket has witnessed so many pacers rising to glory with consistently great performances. They have worked hard since the beginning of their career and bagged the spotlight for the country's victories. Be it any format of the game, the pacers have always played an impeccable role in picking up wickets and giving the team a great pace. Their dominance in limited and unlimited formats is evident clearly. Many Indian bowlers are incredible in what they do, but there are a few pacers who are absolutely top-notch and phenomenal especially in test cricket. In this article, we talk about 5 Indian pacers with the most Test Wickets in 2021.
1. Mohammed Siraj
Mohammed Siraj has been in remarkable and consistent form this year. A few years back, he was trolled by a lot of people for his poor performances. But he made sure to work hard and rise to the glory and within no time he became one of the most appreciated players of recent times. His performances in all the test matches of 2021 have been appreciable. After working hard on his skills, he is successfully picking up wickets for the Indian cricket team and pushing the team towards victory every time. Also, his celebration style has caught a lot of people's attention. He said that his celebration style is for those people who trolled and demotivated him during his hard times. Till now he has picked up 22 Test wickets in 2021.
Read also: Most Test wickets by Indian pacers after 21 tests
2. Jasprit Bumrah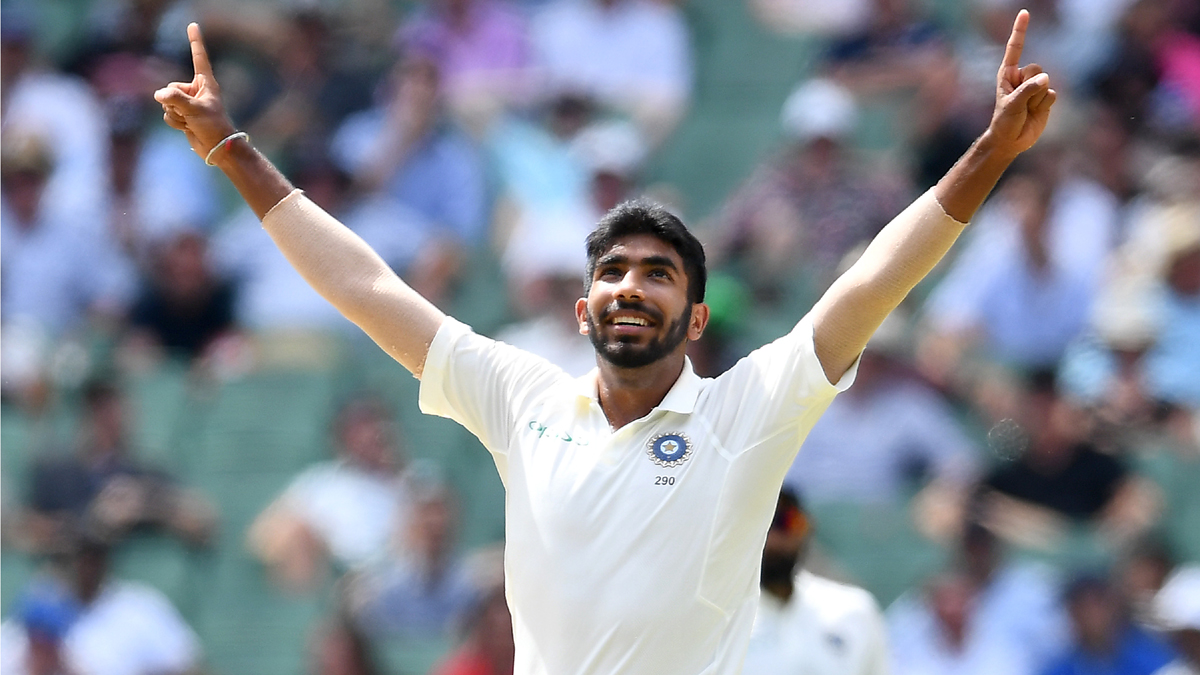 Jasprit Bumrah bags the 2nd spot in this list with 19 wickets in 2021. The dominance of Bumrah is very much noticeable in most of the matches. Be it limited overs or unlimited, he leaves no stones unturned to send the opponents back to the pavilion as soon as possible. The final of the World Test Championship against New Zealand was a bit hard time for him but he made a grand comeback in the 1st test match against England and picked up his second fifer at the Trent Bridge Stadium. He also inscribed his name on the Honours board of the Trent Bridge Stadium for his fifer.
3. Ishant Sharma
Ishant Sharma included his name in this prestigious list with 14 wickets in 2021. He is undoubtedly one of the finest and most experienced Indian bowlers in the longest format of cricket. His experience has helped him to gain accuracy in away matches which in turn helps him to play well in dire situations. Even with three stitches in his right hand, he was included in the team for the WTC final against New Zealand. The Indian speedster has shown great performance in 2021 against Australia, New Zealand, and England in all the test matches.
4. Mohammed Shami
By scalping 11 wickets in 2021, Mohammed Shami grabs the fourth spot on this list. There is literally no comparison of the right arm pacer in the Indian team, especially in test cricket. He became the first Indian cricketer to take a 4-wicket haul in any ICC finals. He achieved this feat in the WTC final against New Zealand. But this time the fans got to witness another side of him. In the 2nd innings of the 2nd test match between India and England, he scored a half-century and made a partnership of 89 runs with Bumrah. Also, this is India's highest 9th-wicket partnership in away tests. Needless to say, he was seen scalping important wickets for the team as well.
Read also: Shami – Bumrah: India's highest 9th wicket partnership in away tests
5. Shardul Thakur
The 5th cricketer on this list with 11 wickets in 2021 is Shardul Thakur. Though he got to play only 2 test matches this year, his stats clearly states that he dominated in those 2 matches and picked up a total of 11 wickets. His first match of 2021 was against Australia in Gabba where he helped the team in the historical win. He picked up 3 wickets in the first innings and made a partnership of 123 runs with Washington Sundar including his maiden test half-century. His inclusion in the playing XI of the 1st test against England was a bit head-turner for many, but he clearly did not disappoint anyone. He scalped a few wickets for the team including the most crucial wicket of Joe Root. Also, he helped the Indian bowling line up to dismiss England with one of their lowest total 183 all out.
Read also: Most international wickets by pacers since 2018