After a rain abandoned first day and an advantageous second day, it was team India who suffered against the Kiwi on the third day of 'The Ultimate Test'.
Read our match report of Day 2 here.

After a few minutes delayed start due to rain, kiwis started showing domination as their rookie pacer Kyle Jamieson's inward delivery helped them to get rid of solid-looking Indian skipper, Virat Kohli. Indian skipper could not add even a single to his overnight score of 44. He faced 8 balls on day 3 and was beaten. The way Jamieson, sets up Virat was amazing looking. He bowled few deliveries outside the off-stump which Virat easily allowed to go to the keeper's gloves. However, it was the following ball that did the trick. Pitching in the same line the ball came inward to struck onto the pads.
Read Also: WTC Final: ICC Event winners since 2000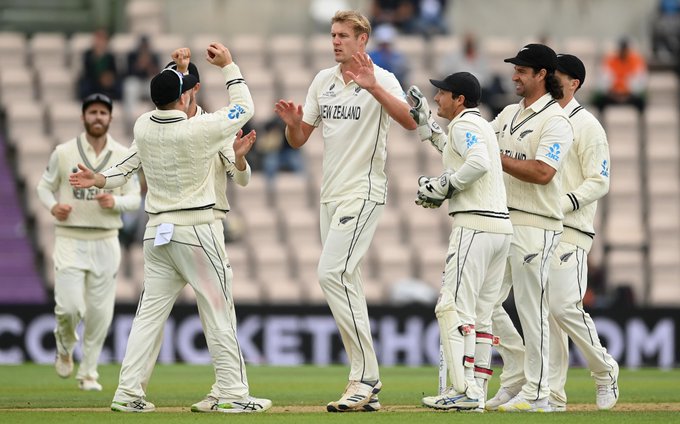 Rishabh Pant came in the middle and he started very unnatural style as he took 20 balls to open his account. It seemed like he was struggling to find gaps against a horrific swing in English conditions. Finally, he was able to find a boundary. But, just then Pant edged away outside ball from off stump from Kyle Jamieson to the safe hands of Tom Latham at the second slip. The shot was clearly a rash shot. He was looking to score few quick runs as a shackle breaker but failed miserably. It was a bad shot indeed.

Read Also: Every Virat Kohli Tattoo- The reason behind them and their significance
Now the person who was seeming to be the dark horse of the final for India, the vice-captain Ajinkya Rahane. Rahane was looking good in the middle even when both Kohli, Pant were struggling. He was slowly, but steadily going towards becoming the first half-centurion in the history of the World Test Championship Final. But he fell in front of the trap set by Neil Wagner and Kane Williamson. By trying to play a jab stroke towards the square leg his shot went uppish. And, there was no mistake done by the square leg fielder. So, Rahane departed for a well made 49, just missing half-century for a run.
Read Also: Most test matches among active players from each country

It was only a timely matter to Indian tail getting destructed, where three of the pillars of middle-order got out due to some bad shots. Ravichandran Ashwin scored some quick runs in his course of 22 in 27 balls. Then a delicious delivery from Time Southee found the age of his bat and went to second slip. Then the vulnerable tail of Indian batting was crashed by Tim Southee and Kyle Jamieson. Ravindra Jadeja just made 15 runs, Shami scored a boundary to help India reach the score of 217. The last 7 Indian wickets were down within a span of 71 runs!
Read Also: Most runs in Knockouts of ICC tournament

Coming to bat both the Kiwi openers, Tom Latham and Devon Conway looked very cautious. Both looked solid against the bowling lineup comprising of the trio Shami-Bumrah-Ishant. The problem for India started where Jasprit Bumrah went much ordinary by conceding runs at an economy of around 3. Mohammed Shami gave some jerk to the openers as they edged few deliveries. Meanwhile, some struck onto their pads but he was not getting the ultimate scalp. In fact, with luck on his side, Shami would have 2 or 3 wickets before day's play.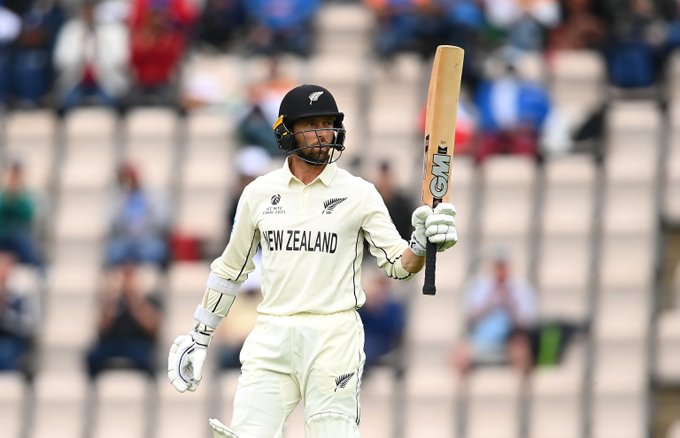 India got their first breakthrough when Tom Latham went for a drive of a length pitching delivery from Ravichandran Ashwin. The drive went upward and Virat Kohli took a fine catch at extra cover. Within few minutes of Latham's departure, Conway took a triple to complete his half-century. But, just after that when his flick went straight into the hands of Mohammed Shami by a ball off Ishant Sharma, Conway went back for 54. A gritty 54 is what you can say.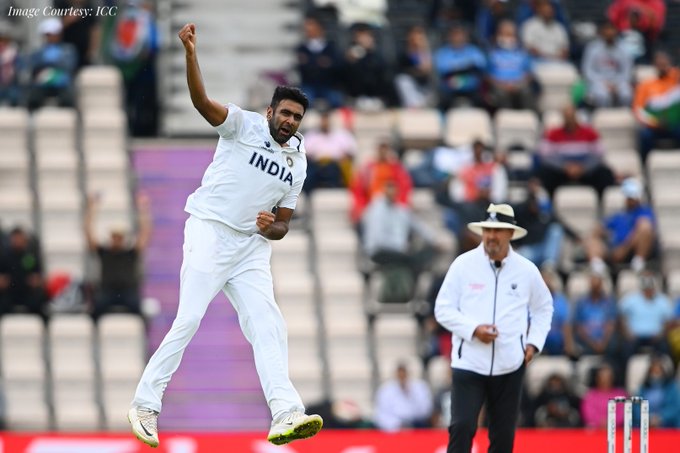 As per the weather reports, the fourth day of the test has an enormous possibility of getting washed out it will be interesting to see whether it will be Kane Stuart Williamson(9) and Luteru Ross Poutoa Lote Taylor(0) succeed or the Indian bowling will have the last laugh.