Virat Kohli was looking set on 44 after day 2 of rain effected WTC final. The World Test Championship final was poised between the current No.1 and No.2 ranked test teams in the world. But, suddenly an incoming ball form Kyle Jamieson made Indian captain go back to the dressing room without adding much to his last night's score.
Jamieson had set up Virat beautifully with some great out swingers. Virat was getting away too much cautious about his off-stump forgetting Jamieson's ability to swing the ball both ways.
A booming in-swinger from Jamieson left the Indian captain undone as he was trapped LBW infront of the wicket. Though, Virat had taken DRS to recheck the decision of the umpire; but only without any success.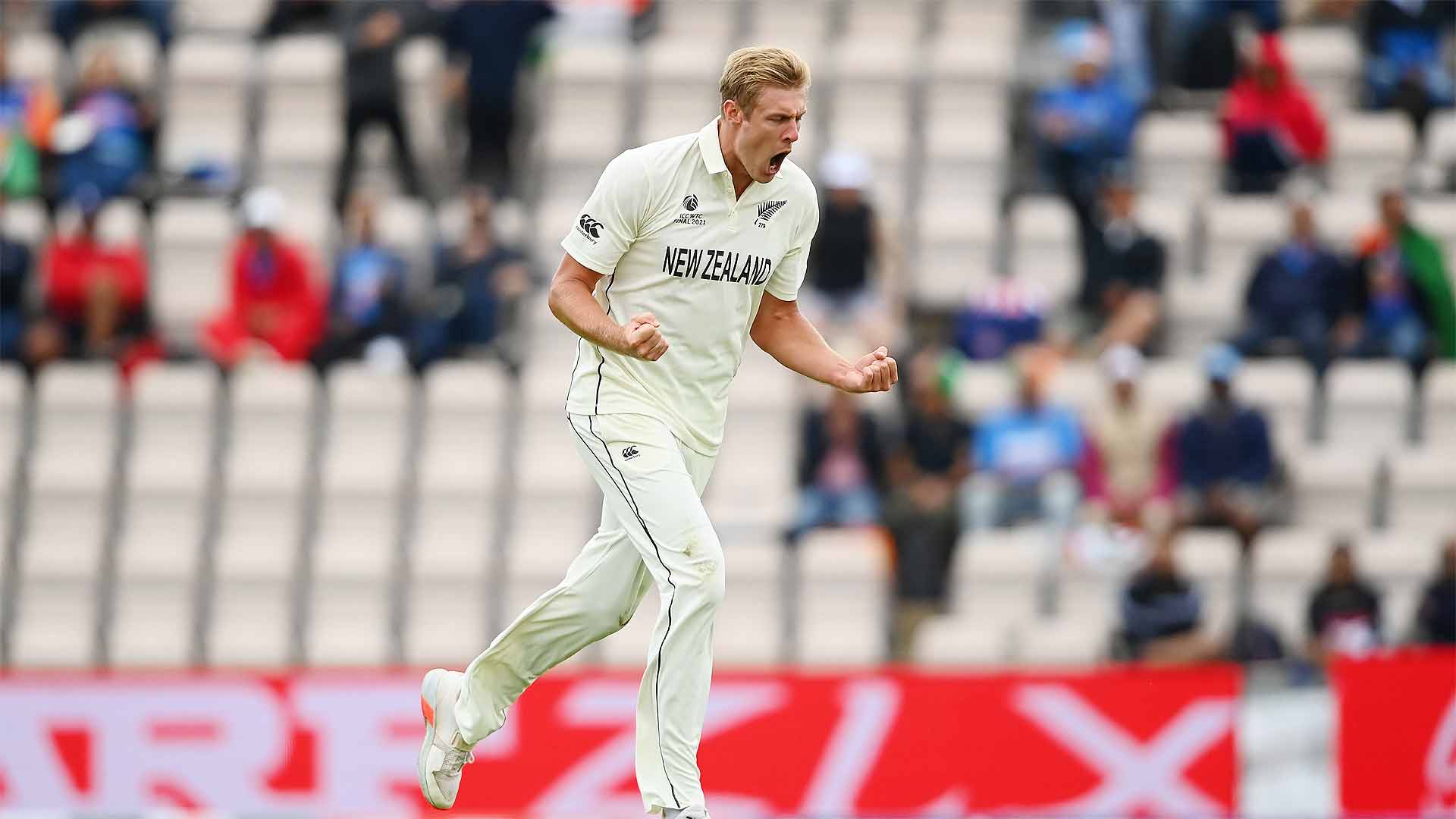 Read Also: Team India and the bowling line-up: Day 3 Report of WTC Final
This made Jamiseon get appreciation from the whole cricketing world about his skills. But, some people were no really happy with his skill. In fact, it was Virat Kohli's fans who were so angry on him that they started abusing Jamieson on Instagram with abusive comments.
It is not the first time that any player is getting such treatment from the Instagram fans. But surely even Virat Kohli would not have appreciated that. Not to forget, Jamieson also plays for the same team that Kohli captains in the Indian Premier League.
Meanwhile, Kohli who has the largest Instagarm followers among cricketers has always said about respect and gamesmanship on and off the filed. Therefore, his fans might need to take some inspiration from their beloved star before abusing some player who shows his skills just like Kohli.
Here are some of the mean comments that Jamieson faced on Instagram –