Reports suggest that India captain Virat Kohli may step down as the limited-overs skipper of the side. And Rohit Sharma – who is currently his deputy – would take charge. Speculations of such nature have been doing the rounds for quite some time now. It is believed that Kohli himself would make the big announcement soon.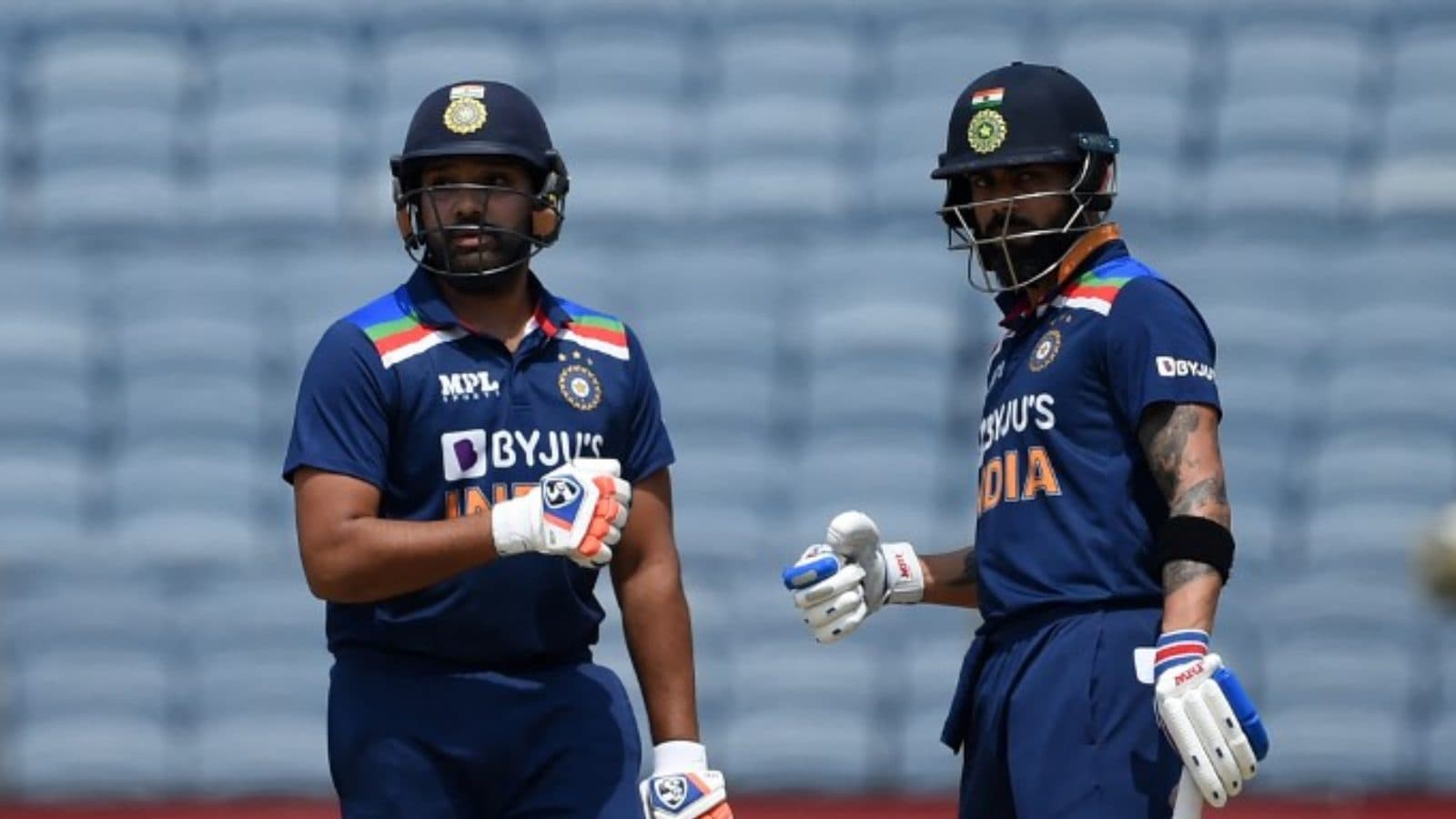 Also Read : India's T20 World Cup Squad Announced; MS Dhoni selected as a mentor
"Virat himself will make the announcement. He is of the view that he needs to concentrate on his batting and go back to becoming what he's always been — the best batsman in the world," The Times of India quoted sources as saying.
The TOI report hints that, the management has had rounds of meeting with the two Indian star cricketers over the past few months. Kohli has had prolonged discussions with Sharma and the team management over the last few months. Although, particularly after Team India's triumph in Australia, one that coincided with Virat Kohli becoming a father.
While this development is going to create a huge buzz in the media and the social media. However, BCCI has been busy gearing up for this moment.
'Captaincy in 3 formats affecting Virat's batting'
We realise spin-masters will be at work, giving their own twists to these developments. That's the reason BCCI is planning this well in advance. In the end, Virat and Rohit are on the same page," the sources reveales.
TOI had first reported about Kohli and Sharma's growing camaraderie and renewed friendship in March this year and how the long quarantines and isolation windows had brought the two 'alpha males' in the dressing room closer than ever.
Kohli feels his batting, across formats, needs more time and greater impetus as Team India looks at two World Cups – T20 and ODI – between 2022 and 2023 respectively.
Read Also : T20 World Cup: Ravi Rampaul back in West Indies squad; Sunil Narine out
Meanwhile, it's also reportes that Kohli's failure to deliver an ICC trophy has become a major roadblock in his captaincy. And also, BCCI was not happy with Kohli's team selection for the World Test Championship final. Which India lost to New Zealand.
Despite leading India to historic Test series wins in Australia and England, Kohli's has failed in ICC events, a fact that gets only accentuated when one looks at his captaincy record for the Royal Challengers Bangalore in the Indian Premier League (IPL)
In contrast, Rohit has guided Mumbai Indians to five IPL titles. He has also led India to 15 wins in 19 matches as captain. Besides being a destructive batsman with a veritable list of records in the limited-overs, the 34-year-old has also established himself as a capable opener in Test cricket.