Australian Women's Football team just beat the Indonesian Women's team by 18 goals. The Aussies created a massacre in the Indonesian goal-line as Samantha Kerr scored five goals for them in the Group B contest in AFC Women's Asian Cup 2022.
Samantha Kerr opened the score sheet for the Aussies in the 9th minute of the first half. Then, there was no looking back for the women in yellow. That goal made Kerr Australia's top scorer male or female.
Read Also: AFC Women's Asian Cup 2022: India in Group A with China, Chinese Taipei, and Iran
Kerr, the Australian captain was recently named runners-up of FIFA Best Player 2021. The star Chelsea striker after the first goal did not have any difficulties finding the net as Aussies started humiliating the lowest-ranked team, Indonesia.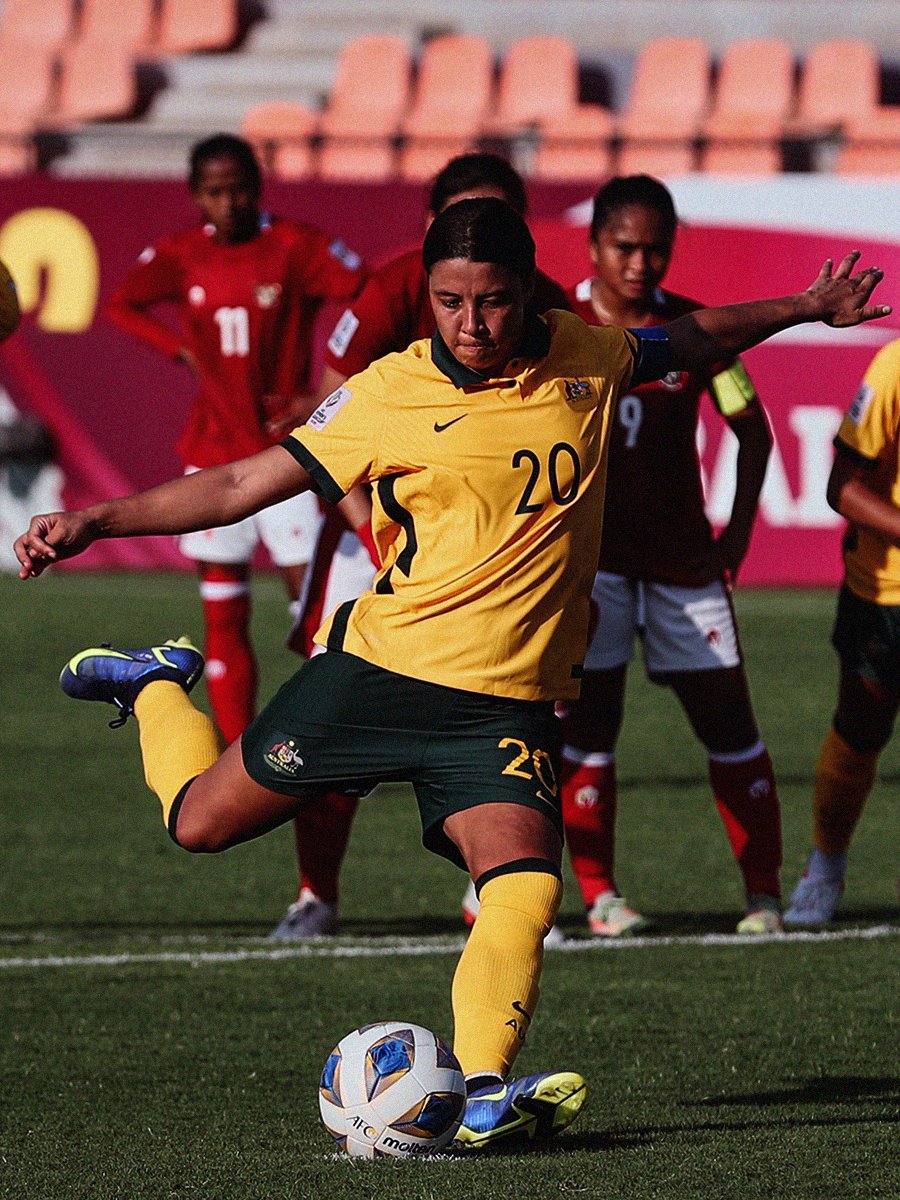 Australia, the highest-ranked team in the AFC Women's Asian Cup 2022 were the Champions of 2010 edition. Meanwhile, Indonesia was participating in the tournament after 1989.
After scoring her 50th international goal, Kerr netted the ball two minutes later. Then, it was Catillin Foord who scored Australia's third goal in the 14th minute. This time Kerr provided the assist for Foord. Three minutes later Mary Fowler completed a stunning finish to give the Matildas a 4-o lead within the 17th minute of the game.
Read Also: Women's AFC Asian Cup: India announces 23-women squad
Hayley Raso made it 5-0 for the girls in yellow and started toying with the Indonesian team. Kerr then completed her hat-trick before Ellie Carpenter extended the lead further with a 15-meter long kick.
Van Egmond provided a stunner assist for Kerr as eight becomes nine for the Matildas. Kerr completed her fourth of the match. Aussies made five changes in the first half before scoring another 9 goals in the second half.
van Egmond completed her hat-trick in the 59th minute and made it 13-o for the Australian team. Later Kyah Simon, Aivi Luik and Hayley Rasso scored each one more goal to take the tally to 18 goals for the match. In the whole match, the Indonesian team could only manage one shot in the goal before the final whistle was blown.
?? Australia 18-0 ?? Indonesia ?

Sam Kerr ⚽️⚽️⚽️⚽️⚽️

Be afraid ?#WAC2022 pic.twitter.com/x0Ah8NfxQ6

— GOAL India (@Goal_India) January 21, 2022