Argentina vs Uruguay match is always considered a special match in Latin American football. Due to their history involving each other and the pair of Messi and Suarez, the Classico is always one of the bigger contest in Copa America. Argentina vs Uruguay faced each other in a group- A match in ESTÁDIO NACIONAL DE BRASÍLIA stadium. Perhaps, both the team looking for a must-win made the match more interesting in the context of next round qualification.
Read Also: Top 10: Most Free-kick Goals In Football History (Updated)
Argetntina looked quite not their best in their last match against Chile, despite a special goal from the magician Messi. So, all expected a more attacking game from the Argentine team. But, the main conern for them was the defense and the control in the midfieled.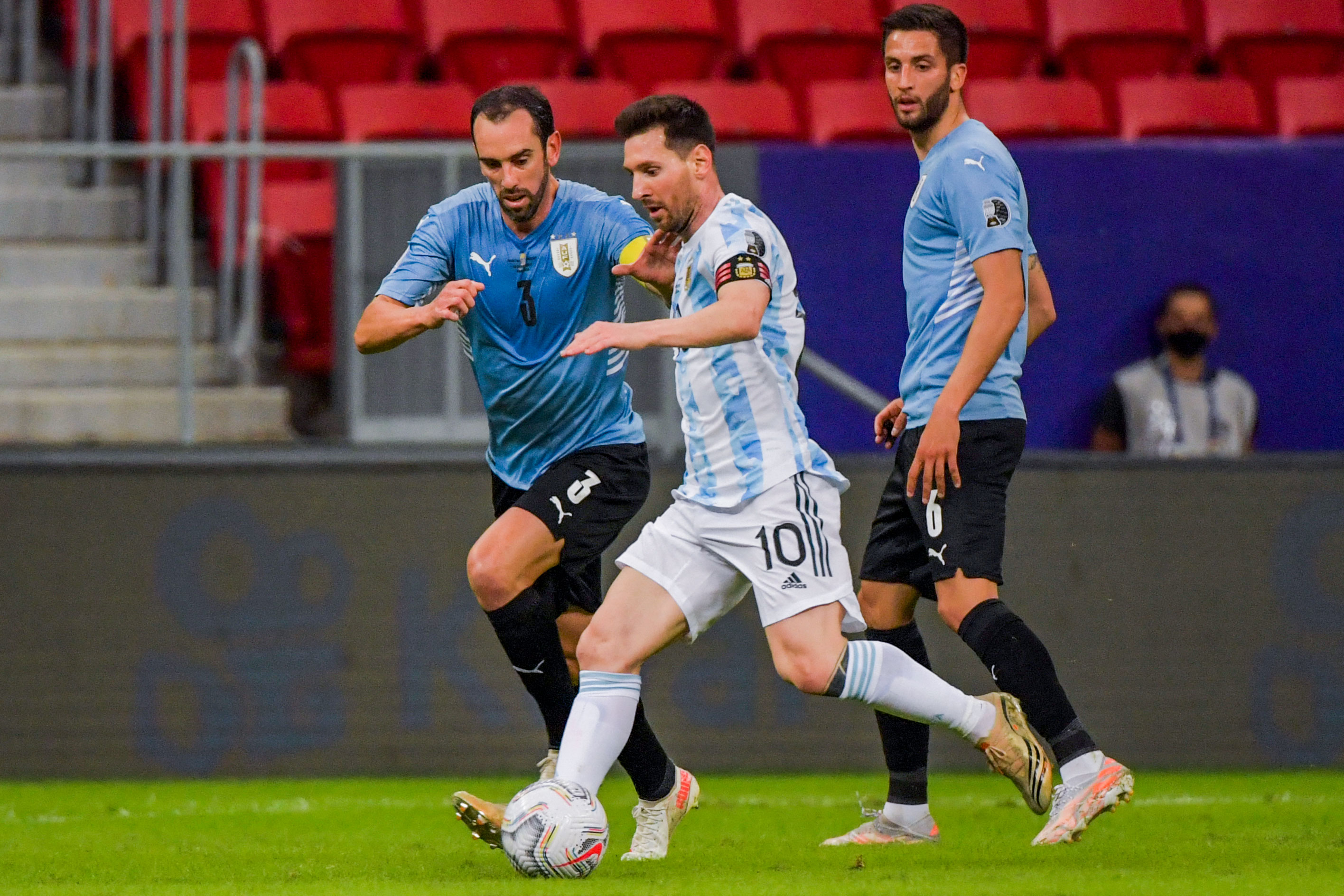 They had a relief when Rodríguez put them ahead with a great assist from Lionel Messi. De Paul works a corner-kick short to Messi, who beats his man and fires a cross towards the far post. Rodriguez beats Bentancur and manages to score with e header.
A few counter attacks from the Uruguayan team started coming, but neither Suarez could do anything special, nor Cavani. They lacked a real cutting edge in the box, just like Argentina in their last match. On 27th minute, there was a call from Uruguay for a penalty, but it was not given though.
As the second half began, all wanted to see something special from Messi, Suarez or Cavani. The little snaps in the first half from the trio, was not their best football yet.
Read Also: Copa America 2021: 10 players to watch out for
Messi kept on pressing in the Uruguayan box but somehow could not manage to score from those. But the glimpse of something special was always there. On the 70th minute, Di Maria came in to replace González to have more goal scoring opportunities.
Suarez also kept on trying, but Cavani was not found at his best in this clash of neighbors. On the other hand, Messi kept trying to be cheeky in the box but without any success. On the 82nd minute, Messi got a set piece from outside the box. This could have been the repeat from the last match for Messi. But, it was not to be as Cavani stopped that in the wall.
Both the team kept on trying as Messi and Di Maria looked prolific with their touches but no finish from their end. Argentina secured 90th victory over Uruguay with a first-half goals from Rodríguez. This makes the group tougher and tougher as we go into the deep in to the tournament.