The FIFA Club World Cup is the annual tournament that hosts winners from different cups and leagues. These teams go head-to-head over a series of matches to be crowned as the best team. There have been a lot of exciting matches since its inception and entertained all the fans. So today we will look at the biggest wins in FIFA Club World Cup history:
The Biggest wins in FIFA Club World Cup history are:
#8. Barcelona 4-0 Club America (14th December 2006, Semi-Finals)
Back in 2006, Barcelona was a team that nobody wanted to face. The squad itself was full of star players and had the likes of Iniesta, Ronaldinho, Deco. This fierce team used to wipe all their opponents off their feet with their magical skills and their top-notch performances. One such match was against Club America in the Semi-Finals of the Club World Cup 2006 where they won 4-0. Barcelona's star players Eidur Gudjohnsen, Ronaldinho, Deco, and Rafael Marquez were on the scoresheet that day.
#7. FC Barcelona 4-0 Al-Sadd SC (15th December 2011, Semi-Finals)
Before facing Santos in the CWC 2011 Final, Barcelona came up against the Qatari team  Al-Sadd. As we all know that Barcelona was one of the ruthless teams during that time with still a lot of star players and new rising stars, the club was thriving with amazing players. And the team indeed performed like that, without mercy Barcelona struck 4 past the Al-Sadd's defence. That day Right back Adriano found the net twice followed by goals from Seydou Keita and Maxwell.
#6. FC Barcelona 4-0 Santos (18th December 2011, Final)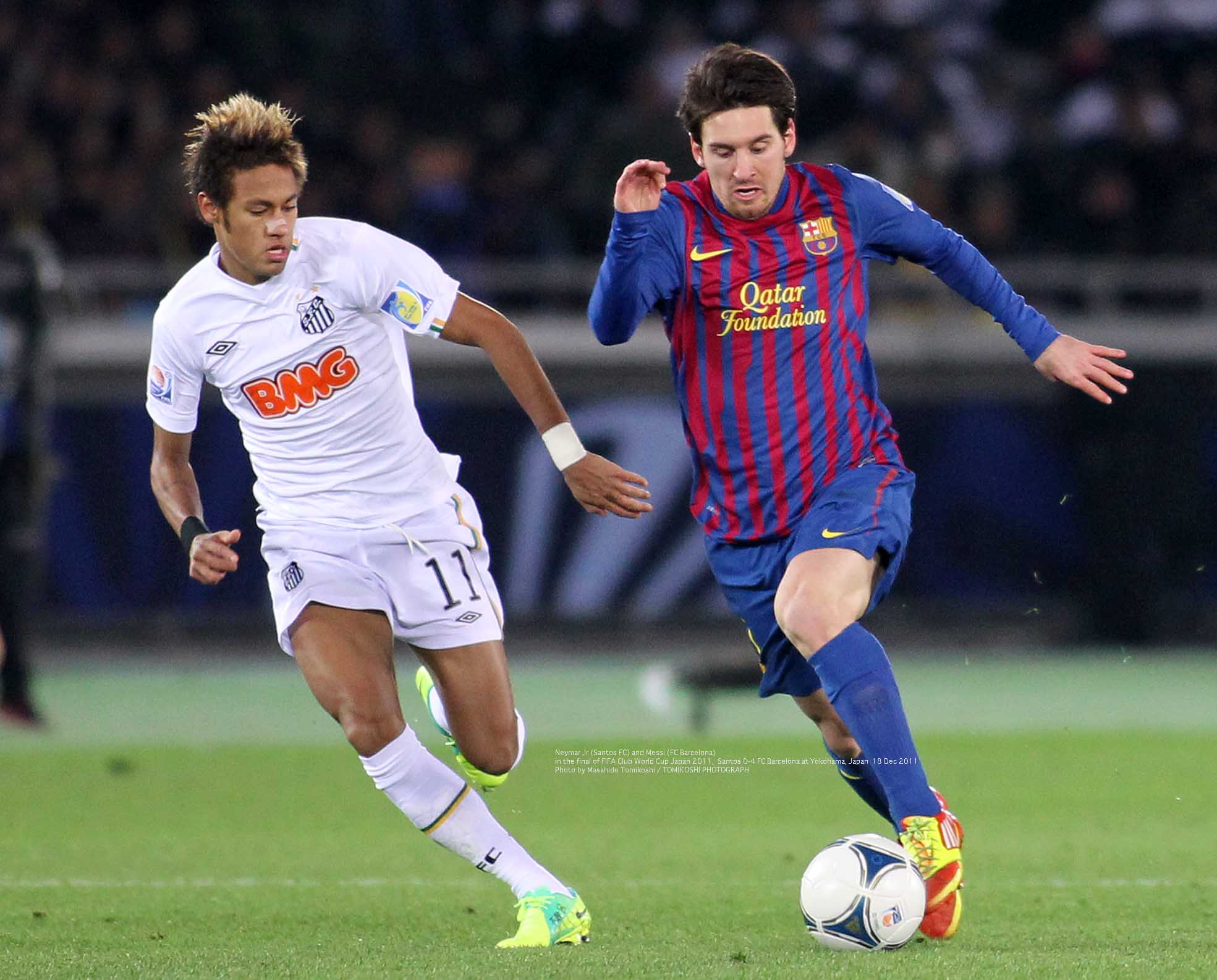 Carrying the same energy from their Semifinals, FC Barcelona entered the final in a full fierce mood, showing signs of no mercy. Barcelona's star player Lionel Messi was again the main highlight of the match as his wonderful brace dropped the jaws of all football fans. However, midfield maestro Xavi and the deadly striker Cesc Fabregas were also on the scoresheet that day. With this victory, Barcelona got their hands on their second FIFA Club World Cup title.
#5. Real Madrid 4-0 Cruz Azul (17th December 2014, Semi-Finals)
Just like Barcelona, their arch-rivals Real Madrid also had one of the best in class squads that no one dared to mess with. The likes of Cristiano Ronaldo, Bale, Benzema, Kroos, and many more used to instill fear in the opponents with their abilities to score goals and show some amazing performances. During their Semi-Final clash against Cruz Azul, Real Madrid did a similar thing. A ruthless finish and a clean sweep of a 4-0 scoreline. Bale with a brace followed by goals from Ramos and Isco topped it all up.
#4. River Plate 4-0 Kashima Antlers (22nd December 2018, Third Place Play-off)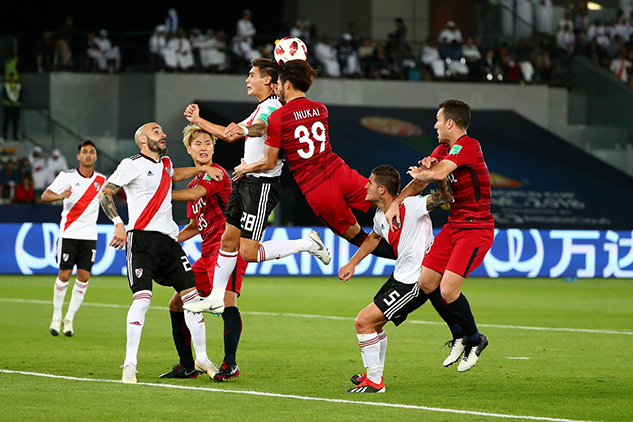 One of the most successful clubs in Argentina, River Plate was drawn against one of the best teams in Japan, Kashima Antlers. However, with the exposure to a much better footballing environment, the Argentine side got the upper hand in the game. Zuculini opened the scoresheet followed by a brace from the substitute Gonzalo Martinez and a goal from Borre to end it all.
#3. CF Monterrey 5-1 Al-Ahly SC (18th December 2013, Fifth Place Play-off)
The Mexican side Monterrey squared off against Al-Ahly from Egypt. However, the results were not in favor of the Egyptian side. On that day Monterrey was in superb form as they went all out on them and put 5 past the Al-Ahly defence. For Monterrey, it was Delgado with a brace and followed by goals from Suazo, Cardozo, and Lopez. However, Al-Ahly managed to reply with a goal back via Emad Meteb.
#2. Esperance de Tunis 6-2 Al-Sadd SC (17th December 2019, Fifth Place Play-off)
With former Barcelona Legend Xavi being in charge of Al-Sadd, it was quite a dreadful night for the Qatari side. They were up against the most prominent Tunisian aide Espérance De Tunis for the fifth place playoffs. However, the Tunisian side had different plans, they went all attack on the Qatari side and scored 6 past Al-Sadd's defence. Elhouni was the most highlighted player with an amazing hat-trick followed by a brace from Badri and a goal from right-back Derbali. And Al-Sadd was able to respond by scoring 2 goals from Baghdad Bounedjah and Hasan Al-Haydos, surprisingly both of them were penalties.
#1. Al-Hilal SC 6-1 Al-Jazira Club (6 January 2022 (The original year 2021), Second Round)
AFC champions Al-Hilal hammered through Al- Jazira by 6-1 in the second round of the Club World Cup 2021. However, Al-Jazira was the first to open the scoring via Diaby. But, completely swept them off their feet as the Saudi side slammed 6 past the Al-Jazira defence. 6 different players were on the scoresheet that day for Al-Hilal. Ighalo, Pereira, Marega, Al-Dawsari, Kanno, and Carillo were the scorers of that day. Currently, this 6-1 scoreline is the new record for the biggest winning margin and is second in terms of the highest-scoring game.