Probably the biggest match of Euro 2020 group stage took place as France took on Germany in a clash of Group- F. The group of death is likely to be the most contested one. The current World Champions has everything except an Euro cup in recent year, which they would love to have for sure.
With a group of stars on their squad, the French are already the favourites to clinch the cup. The team consists of the most valuable young footballer in the world in Mbappe. Also, they have the likes of Karim Benzema and Griezmann in their lineup.
Read Also: Top 10 Highest scorers in the history of the UEFA Euros
On the other hand, Germany had the players like Thomas Muller, Tony Kroos and Neuer in their lineup. The start of the match was slightly tight as both the team was not ready to give any space to the opponents.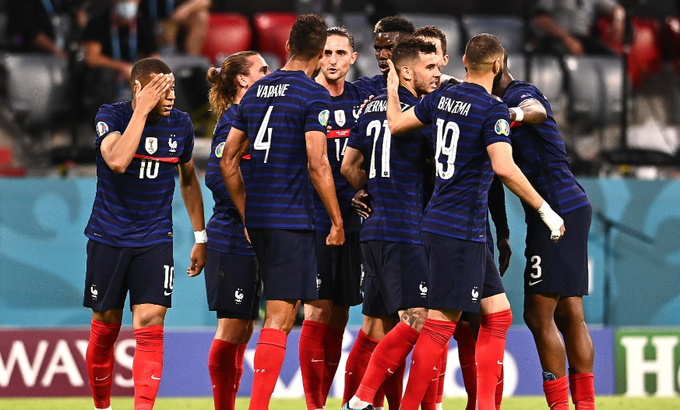 However, against the run of the play, on the 20th minutes Hummels deviated a pass from Mbappe to make it a own goal for France. This is the third own goal of the Euro 2020 season.
Germany hold the most of the position, but counter attacks from France started to cause more problems in the box. Meanwhile, Germany started to attack a bit more as well but without any sort of finish to it.
The half-time finished at the 1-1.
As the second half started, the Germans looked for the goal once and often. However, there was no cutting edge to their game as Toni Kross also missed some set pieces from in front of the penalty box. Whereas, Mbappe was creating some problems with his pace. But he too could not finish extending the lead they had.
Read Also: Euro 2020: 10 players to watch out for
A desperate Germany then was forced to make a change. Timo Warner, the Chelsea man came in to the pitch to replace Gnabry on 74th minute. Also, Havertz was replaced by Sane to create more chances.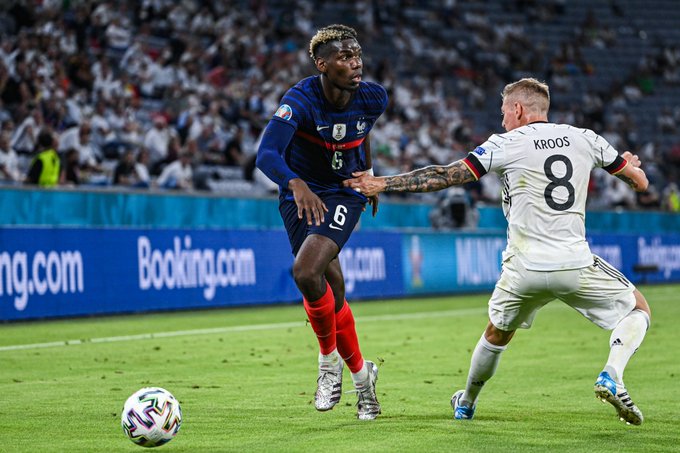 The tension of the match kept on growing as they continued to work on the French team and created more attacks. But somehow they lacked the edge they needed at the box. With only 1 shot on target, they were definitely missing out on a box player. In fact, Muller was not at his best tonight.
On 86th minute a goal from Benzema was cancelled by VAR as the game was nearly over the German team. Germans kept on trying even in the stoppage time. However, no shots on target came from both the teams as German lost the game by virtue of an own goal by Hummels.