Manchester United went down 2-0 to Atalanta in the early moments of the first half after goals from Mario Pasalic and Merih Demiral. Which was not taken up well by the United fans. Atalanta managed to drag Man United to the halfway mark with the same scoreline which was looking very shaky for Ole's side. In the second half, a tactical change from United did the trick when Rashford scored the first goal after a poor play from Atalanta. But it was Bruno Fernandes who found the space for Rashford for that goal. Not too long after Harry Maguire thumped in the equalizer. The match-deciding goal came from the man who already saved United this season. Cristiano Ronaldo's goal was an important one as they took the match away from Atalanta's hand. So Is Ole Gunnar getting saved by Ronaldo's brilliance? Let us have a look.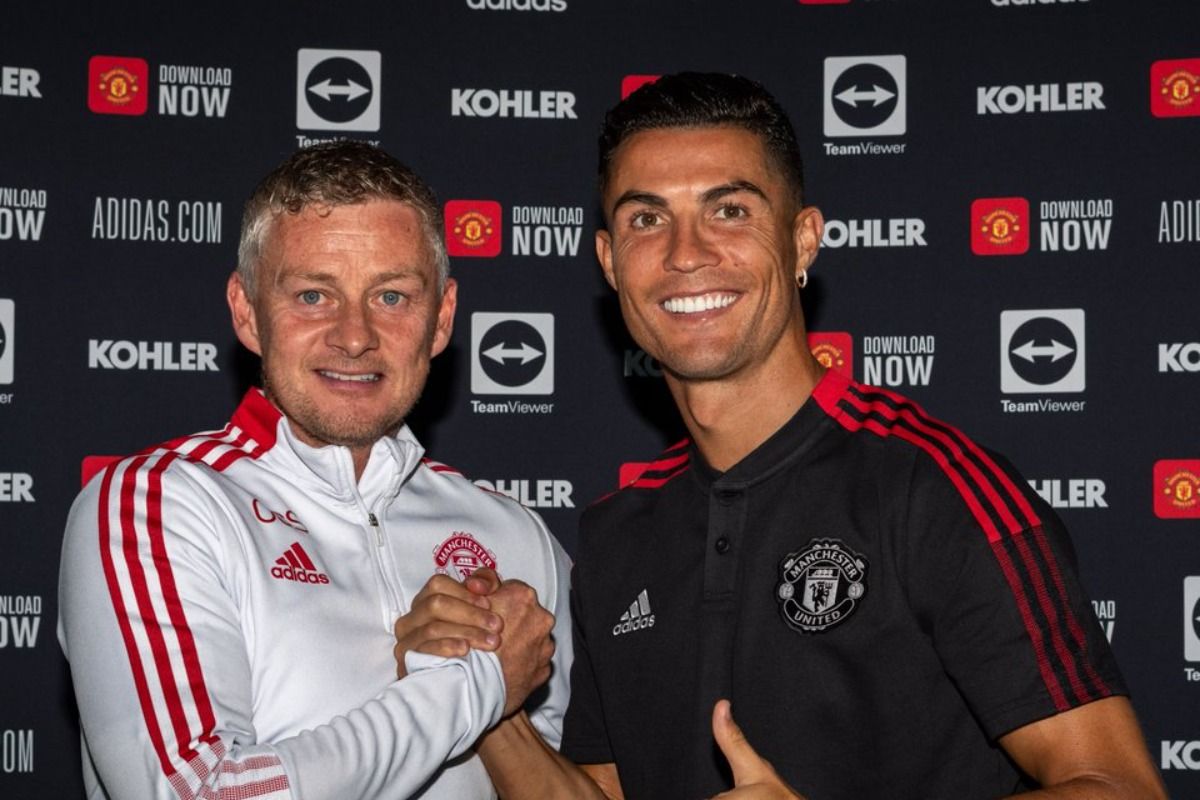 Solskjær Team Management
As we have figured out Ole Gunnar Solskjær is still unable to utilize the talents he has on the bench. He is still figuring out who fits in his strongest lineup. His tactics manager has been poor and is still clueless on what to do or whatnot.
Their recent form in the Premier League has been horrendous with their recent loss coming against Leicester City. Their Champions League run isn't great either as they barely managed to get wins against weaker opponents.
Manchester United has already strengthened their side with the addition of Raphael Varane and Jadon Sancho to fill the gap they had in their midfield and defense. United signed Ronaldo back to give more boost to theirs. Yet they are lacking in the output they need.
Their performances against less powerful opponents have shown how they lack behind tactically with a team full of star players.
Cristiano Ronaldo always finding a way out
It would not be a Manchester United result this season without Cristiano Ronaldo finding a way to steal the headlines. After netting the late winner against Villareal on matchday 2, preventing them from ending that night bottom of their group. The Portuguese Legend repeated the comeback once more, and will surely continue to do so. His performances after his arrival at Old Trafford have been an eye-catcher. At 36 he is still showing all the flares and positivity that a striker must-have. Leading United from the front he has scored the needed goals and has kept his team in the league.
Is Ole Gunnar Solskjær safe?
If it isn't for Ronaldo and backing from the Club's management, Ole would have faced the serious challenge of getting sacked. Ole has the time, assets, and power to get things back on track. If their terrible form continues then there will be an uncertainty roaming around Ole's future at the club. With Zidane waiting for a call from Manchester United.