West Ham United manager David Moyes criticized the quality of the London Stadium pitch. After his side were held to a 2-2 draw against Crystal Palace in the Premier League on Saturday. Crystal Palace midfielder Conor Gallagher scored the team's first two league goals of the season as they ended West Ham's perfect start to the season in an entertaining London derby.
The Hammers manager says the playing surface, which was railed over the summer, is "well below" Premier League standard. He also added that he has been frustrated with it since the start of pre-season. Moyes said he was not using the turf as an excuse given that his side beat Leicester City emphatically here on Monday night, but felt it hindered their attempts to settle into a rhythm here.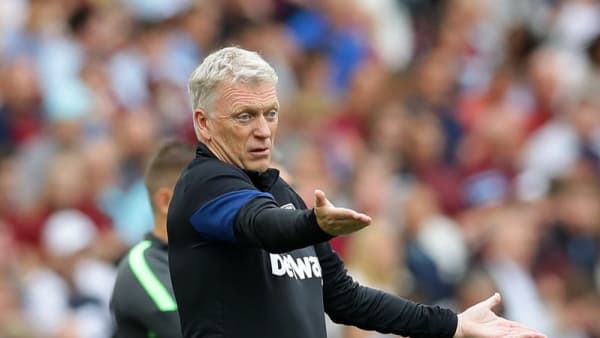 The hosts, who remain unbeaten and have scored 10 goals in three games this season. Although, struggled to settle into the game and were disjointed going forwards at times.
Also Read : Top 7 Football leagues by UEFA rankings
What David Moyes said ?
"We did not pass the ball as well as we did the other night. There are several reasons for that … The pitch at London Stadium is really, really bad. It's not an excuse because we played very well on it on Monday night (against Leicester City), In the dry today, a little heat is not good. You can probably see how many times the ball jumped over people's heads and it was very high from the ground. I think we never really got a good enough rhythm in play."

David Moyes, said on Saturday
"I have not liked the quality of the pitch at all, and I have known about it. Even the first game I was not happy with it. It just is not good enough, it is certainly below Premier League standards at the moment." West Ham are currently jointly at the top of the Premier League table as they move towards the season's first international break. They meet Southampton at St Mary's Stadium on September 11th."

David Moyes
Read Also : UEFA Europa League 2021-2022 Groups and Schedules
West Ham now have until September 19 before their next home game, against Manchester United. Although it is unclear whether any drastic effort will be made to improve the pitch.