Both Argentina and Chile shares some history in recent years in footballing terms. In Copa America they shares some recent history where Argentine team has faced loss against their neighbour, Chile. Therefore, the first match for both the teams was a must win to start the Copa America 2021 on a good note. Lionel Messi's team had found it hard to win 2021 as they were playing the 2022 FIFA World Cup qualifiers.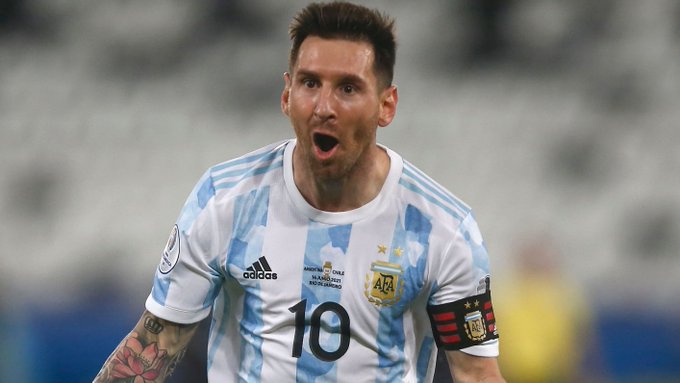 The start was good for the Argentine team as yet another time Lionel Messi proved why he is called the greatest of all time. On 33rd minutes of the game, Messi netted a beautiful free-kick pass Bravo to make it his 57th career free-kick. He has now equaled the record with Ronaldo in terms of Free-kick scored.
Read Also: Top 10: Most Free-kick Goals In Football History (Updated)
After first-time, the Messi brigade was up in front with seniors players like Di Maria and Aguero on the bench. Few attacks here and there did not cause any harm for both the team as the half-time score stayed at 1-0.
As the second half started, Vidal and Chile got the opportunity they needed to level the score. A foul on the penalty box and VAR suggested they Chile will have a penalty to equalize. Vidal went on to take his 6th successful penalty of the season.
However, it was Martinez who saved the penalty from the Vidal. But the ball rebounded to  Vargas who did not made any mistake to net the ball for Chile.
Read Also: Copa America 2021: 10 players to watch out for
After the 57th minute, the scoreline was 1-1. Post that there was an urge from Messi and his team to go up, but none of them was successful. Few glimpses of genius were shown on the field, but the Argentine team lacked some finish as well.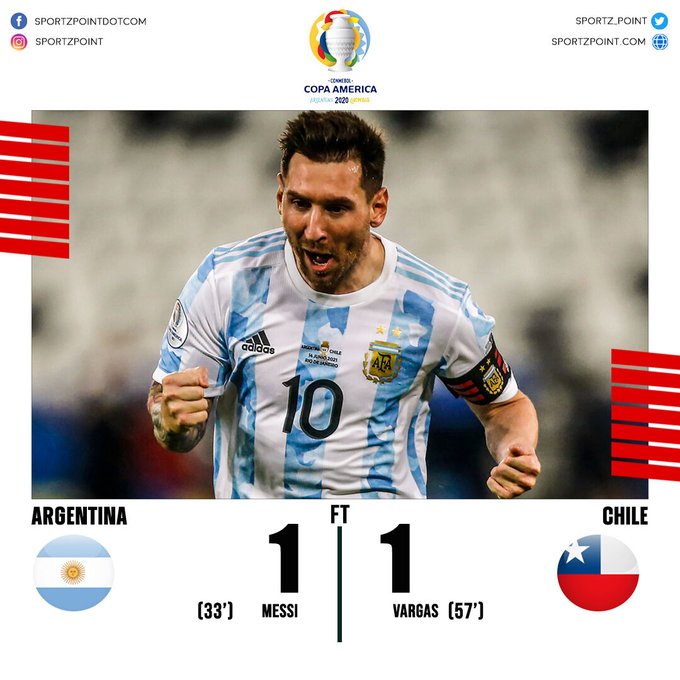 Few counterattacks were tried by Vidal and company but all went in vain as the Argentine team kept to attacking without any success.
Even after inclusion of Di Maria and Aguero there was no special charm from both of the senior players. Di Maria after coming on the pitch on 67th minute had some little to show. It was surely a below par performance from the winger. With nearly 8 shots out of target in 13, Argentina would like to finish better in their upcoming matches.