Most expensive Chelsea signing, words Roman Abramovich has made people use since he bought the club in 2003, Chelsea went on to become a major power in European football, mostly due to the billions that have been invested in the playing squad.
That big spending continued under Abramovich's successor Todd Boehly, who splashed out close to £250 million in the summer of 2022.
Here are their biggest deals ever, based on their value in pounds at the time they were concluded.
So who are their most expensive Chelsea signings ever?
=10. Timo Werner – £47.5m (from RB Leipzig, 2020)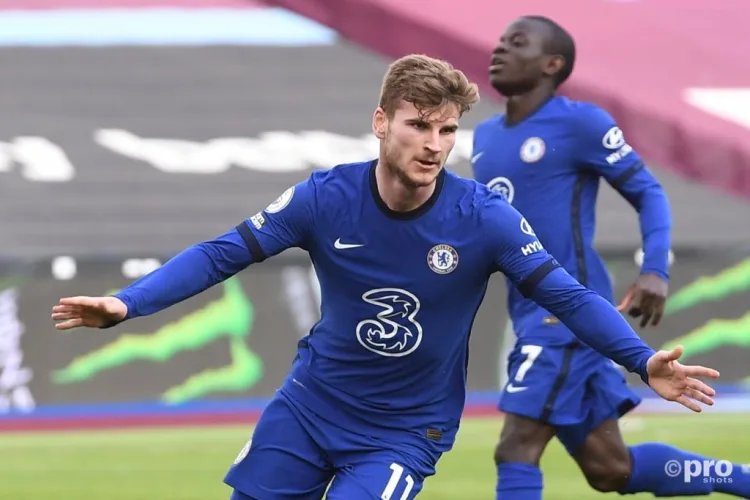 Ah, the enigma that is Timo Werner. The German was signed in the summer of 2020 after a fabulous goalscoring season with RB Leipzig in which he smashed in 34 goals in 42 appearances in all competitions.
In his debut season with Chelsea he scored less than half of that.
He was even worse in his second season for Chelsea, scoring only four Premier League goals and he was sent back to Leipzig in the summer for little over half of what he was purchased for.
10. Jorginho – £50m (from Napoli, 2018)
Jorginho joined Chelsea in 2018 when he followed Maurizio Sarri from Napoli.
The Italy international, who was born in Brazil, had been a focal point of Sarri's highly successful team in Naples, where he was their chief deep-lying playmaker.
Jorginho has successfully ridden out storms in his Chelsea career, winning his place back in the side when he has been dropped to the role as a substitute.
Indeed, he is the type of player who is most often noticed when he is not there, although the playmaker's excellent record from the penalty spot distinguishes him from many players in his deep-lying role.
His performances reached Balon d'Or quality level in 2021 and he was named UEFA Player of the Year after helping Chelsea to the Champions League and Italy to the European Championship titles.
9. Fernando Torres – £50m (from Liverpool, 2011)
Fernando Torres was a roaring success at Liverpool, with 69 goals in his three-and-a-half seasons there, but he never hit the same heights at Chelsea.
A warning sign should've come with his injury issues, and the fact that whilst he netted 18 league goals in just 1,717 minutes in 2009/10, Torres was on the decline in 2010/11.
Chelsea still forked out an English record fee at the time to acquire his services, and although he netted that famous goal at the Camp Nou, he ultimately didn't live up to expectations.
It took him nearly 1,000 minutes to net his first Chelsea goal, and whilst 45 goals and 35 assists in 175 appearances isn't awful (a goal contribution roughly every 2.2 games), he simply wasn't as good as the club had hoped he would be. Torres was the Most expensive Chelsea signing and record British transfer in 2011.
8. Christian Pulisic – £57m (from Dortmund, 2019)
Christian Pulisic is yet to live up to expectations as a Chelsea player since his big money move from Borussia Dortmund.
His turn of speed, speed of thought on the ball and dribbling ability have not translated into success on the pitch generally.
He has been inconsistent but remains at the club, despite persistent transfer rumours.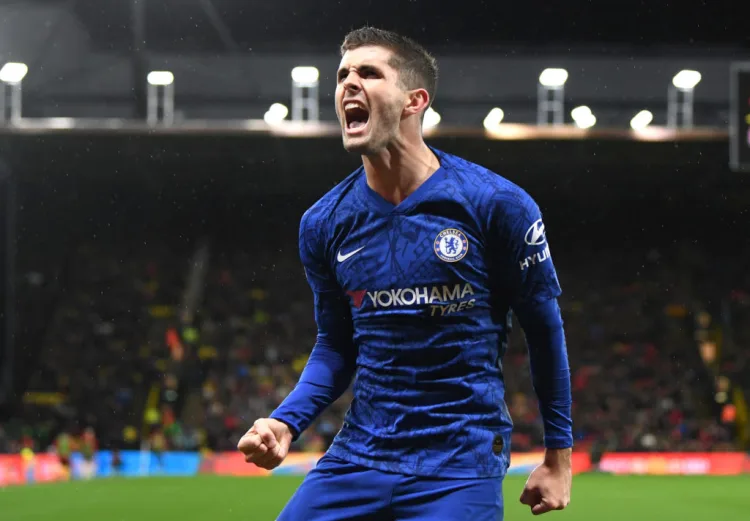 7. Alvaro Morata – £60m (from Real Madrid, 2017)
Alvaro Morata was never a consistent regular at Real Madrid, but the form he displayed on loan at Juventus, and during his fleeting appearances for Los Blancos, suggested that he was a talismanic figure with expert instincts in the box.
That forced Abramovich's hand, even though Antonio Conte publicly stated he wanted Romelu Lukaku, and Morata was signed. It started so well for the club-record signing (at the time), he netted once and grabbed an assist, as well as scoring a disallowed goal, as he almost inspired a comeback off the bench against Burnley on his Premier League debut.
He scored 15 goals and assisted six in 30 starts in all competitions in his first season, but poor finishing in his second year, and just five Premier League goals in 2018/19, saw him loaned to Atletico Madrid for £16m, before they signed him for just over £30m as was agreed.
6. Marc Cucurella – £62m (from Brighton, 2022)
Chelsea were truly splashing the cash in the first summer under Boehly and they spent £62m on Brighton wing-back Marc Cucurella, beating off interest from Man City and Barcelona in the process.
The deal was complicated, with sources prematurely claiming the move was complete, prompting Brighton to release a statement quashing the speculation.
However, a deal was eventually struck for an initial £55m with £7m in add-ons and Blues youngster Levi Colwill joining Brighton on loan, making Cucurella the most expensive wing-back of all time.
5. Wesley Fofana – £70m (from Leicester, 2022)
After spending much of the summer chasing Wesley Fofana, Thomas Tuchel finally got his man on the penultimate day of the 2022 summer transfer window. The German was made to spend big on the young Frenchman, though with Fofana becoming one of the most expensive centre-backs in the history of the game thanks to the move.
Fofana signed a seven-year contract with the Blues, underlining his desire to play for the club, which was under little doubt as he pushed Leicester to allow him to make the switch.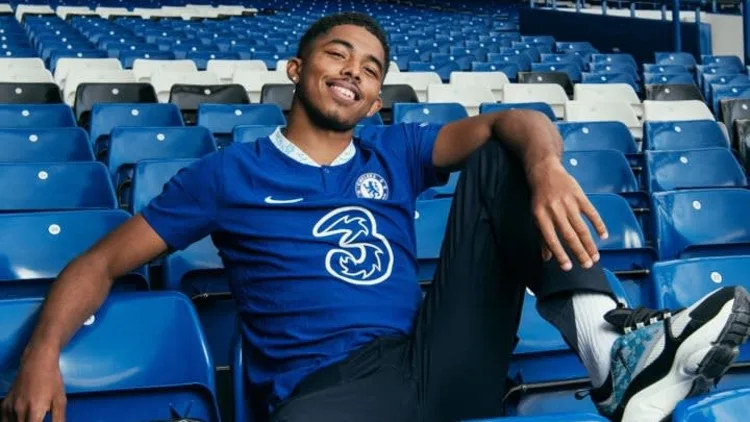 4. Kepa Arrizabalaga – £71m (from Athletic Bilbao, 2018)
Due to their policy of only fielding players from the Basque region, it's extremely expensive to pry players away from Athletic Bilbao, as Chelsea found out with Kepa Arrizabalaga.
A world-record fee for a goalkeeper was agreed as the club needed a replacement for the Real Madrid-bound Thibaut Courtois, but it's not gone to plan.
Under Sarri, Kepa was average at best; he wasn't awful, he looked promising, but certainly not world class. In 2019/20, however, it was another story.
He had the lowest save percentage of goalkeepers in the league, conceding 47 Premier League goals whilst making just 1.7 saves per 90, the least of any 'keeper with more than one appearance in the league.
He subsequently lost his place in the team and was an expensive backup in 2020/21 and 2021/22.
3. Kai Havertz – £72m (from Leverkusen, 2020)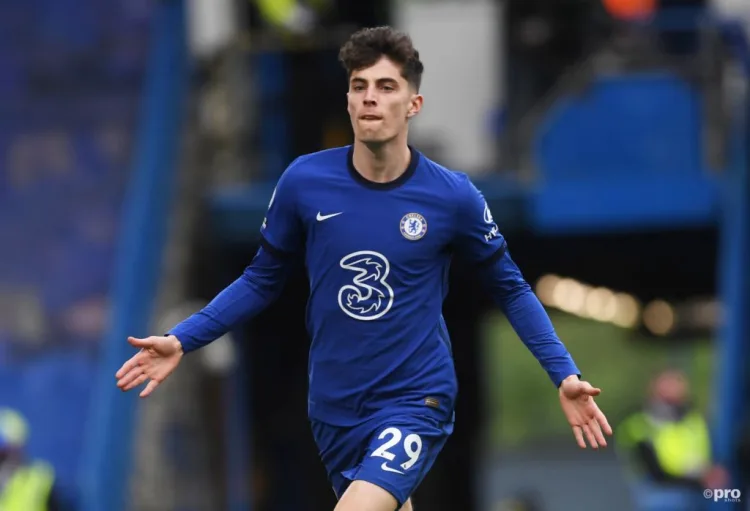 Though it was not seen as a gamble of sorts when Chelsea made Kai Havertz their most expensive signing at the time, the fee was seen as exorbitant for a 21-year-old.
Like Werner, Havertz took a while to find his feet at Stamford Bridge.
He grew into things in the latter part of his first campaign and it actually doesn't even really matter how he does in the rest of his career with the Blues as he has already written himself into the history books.
In the Champions League final against Manchester City in 2021, he scored the only goal of the game to bring the trophy back to London, so Chelsea will consider this deal as money well spent indeed.
2. Romelu Lukaku – £97.7m (from Inter, 2021)
While it may have seemed odd on paper for Chelsea to spend so much money on a player they once had on their books as a young prospect, the signing of Romelu Lukaku in the summer of 2021 was undoubtedly a statement transfer from the club.
After dominating Italian football with Inter with 64 goals in 95 games over the course of two seasons and helping the club win their first Serie A title in 10 years, Lukaku returned to English football as one of the best strikers in world football and with a new point to prove.
He took just 15 minutes into his second debut to find the back of the net, away against Arsenal.
Lukaku's performances fell away disastrously as the season went on and he scored just eight Premier League goals before returning to Inter on loan after just one season. Lukaku was the most expensive Chelsea signing till the 2023 January window.
1. Enzo Fernandez – 120m Euros (from Benfica, 2023)
Chelsea dramatically agreed a British record deal to sign midfielder Enzo Fernández with an hour of the January transfer window to spare to push the club's spending past the £500 million mark under the Todd Boehly-Clearlake Capital ownership.
Co-controlling owner Behdad Eghbali led negotiations with Benfica from London on transfer deadline day and refused to take no for an answer during more than 12 hours of negotiations.
A breakthrough was finally made at around 10pm, ahead of the window officially shutting at 11pm for Fernández to move to Stamford Bridge for a fee in excess of 120 million euros.
That not only set a new club record, but also eclipsed the previous British record that was set by Jack Grealish's £100m move to Manchester City from Aston Villa.
For now Enzo Fernandez is the most expensive Chelsea signing ever.