Football is not only about scoring goals, but also about the effort and creativity behind it. Often we overlook the other players and only focus on the goal scorer. In this article we'll find out which player has the most goal involvements this season. It will include statistics adding up both goals and assists which helped the team.
Top 10 players with most goal involvements this season:
1. Robert Lewandowski | FC Bayern Munich
Lewandowski had an exceptional last season, and this season is no different as well. The Bayern Munich Ace striker broke Gerd Muller's 49-year-old goal-scoring record. He netted his 41st goal of the season and set a new record of the most no. Of goals in a single season in Bundesliga. The Polish striker has the most goal involvements this season with 48 G+A (41+7). He also won the Golden shoe race and becomes the Polish man to win it. Although, Bayern had a decent season winning the league title after PSG kicked them out of the champions league quarter-finals.
2. Lionel Messi | FC Barcelona
The 6-time Ballon-D'or winner has been consistently featuring in this list for the past few years. One of the best players in the world, if not the best, has been carrying Barcelona at his back day in, day out. The Argentine has the second most goal involvements this season despite Barcelona's failure in major stages. Messi has a whopping 39( G+A) with 30 goals and 9 assists this season. He has set the bar so high for himself that people consider him finished even after this sort of performance. Fans hope that he stays at Barcelona and continue to embrace the Camp nou pitch.
3. Harry Kane | Tottenham Hotspur
The England captain and one of the best strikers in the world feature at no. 3 in this list. The Tottenham star is the only one here from the Premier League. He has 38 goal involvements this season with 23 goals and a mind-blowing 15 assists. Despite all this effort Spurs had a disappointing season finishing 7th in the Premier League. Rumours suggest Harry Kane might leave the club and move to somewhere he can win trophies.
Also read: Top 10 transfer rumours of the upcoming summer transfer window
4. Romelu Lukaku | Inter Milan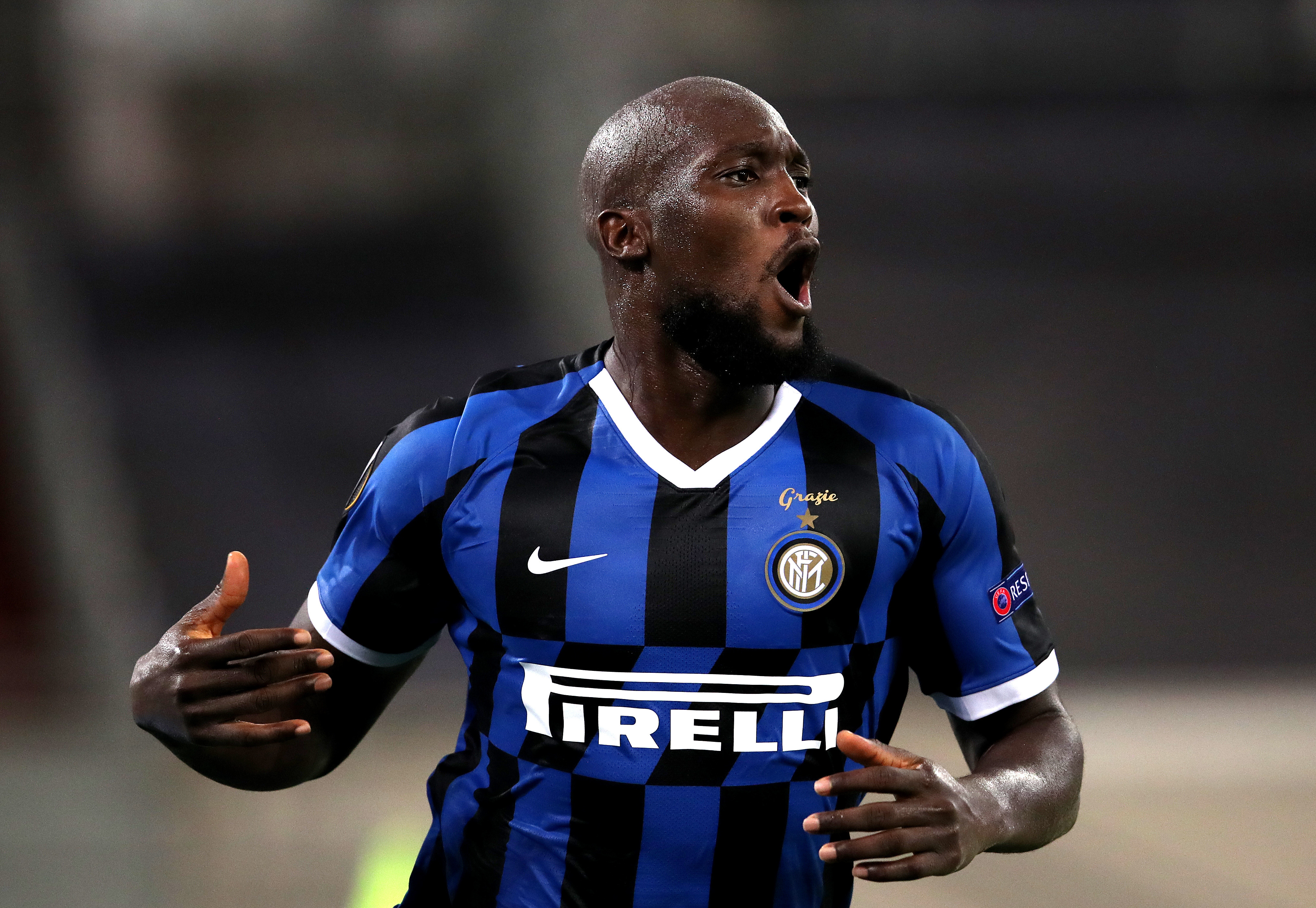 The Belgian star shined with 35(G+A) goal involvements, the highest in Serie A. He has 24 goals and 11 assists to his name. Lukaku had a huge involvement in the title-winning run of Inter in the Italian top tier. Antonio Conte brought him from Manchester United and it paid off very well. Conte along with Lukaku and others helped Inter to end their title drought and brought home the Serie A title after 11 long years.
5. Kylian Mbappe | Paris Saint Germain
The most expensive youngster in the world had a pretty decent season individually. Although his team failed to win both the Champions League and the domestic league, Mbappe had a decent contribution. The World Cup-winning French man has 34(G+A) goal contribution this season. With 26 goals and 8 assists to his name, he had a pretty average season by his standards. Injury and Covid 19 had a serious impact on him.
6. Erling Haaland | Borussia Dortmund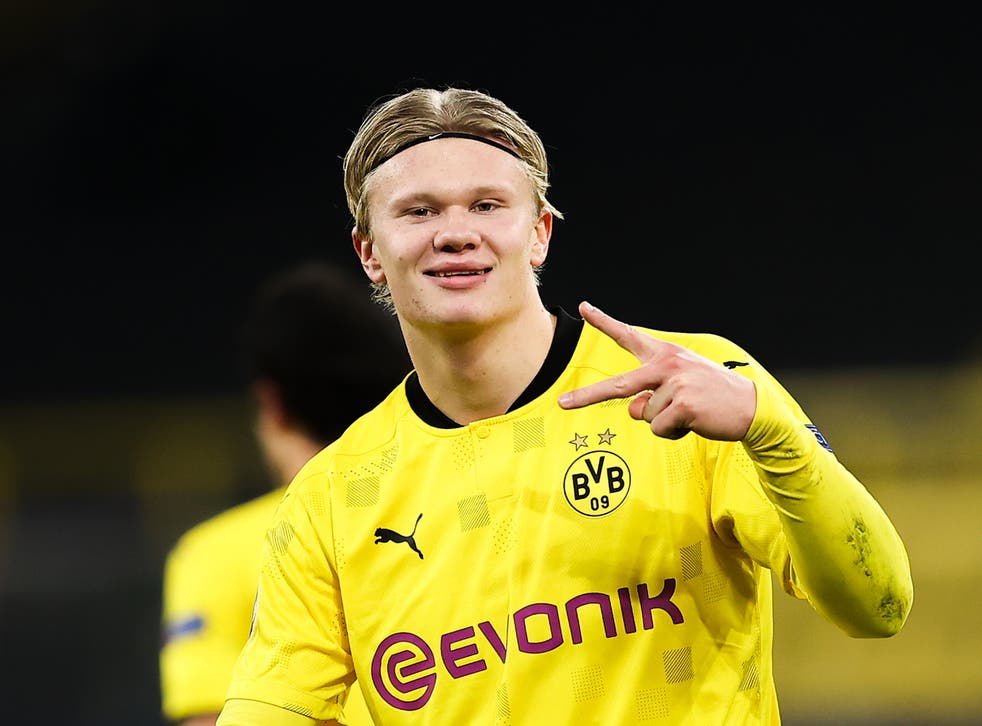 The 20-year old Norwegian has impressed everyone with his goal-scoring abilities. After joining Dortmund in the midseason last year this lad hasn't looked back. He has 33(G+A) goal contributions this year for Dortmund. Haaland has 27 goals in just 34 starts and also has 6 assists to his name.
7. Andre Silva | Eintracht Frankfurt
The name might not be familiar to everyone, but this player has stepped up his game after coming to Bundesliga. Andre Silva struggled to live up to expectations at AC Milan and Sevilla. The Portuguese forward has 33(G+A) goal contribution this season. He is the main goal threat for Frankfurt. Silva has scored 28 goals and provided 5 assists to be on this chart. He is behind Erling Haaland only because of higher minutes played.
8. Cristiano Ronaldo | Juventus F.C.
One of the greatest ever to grace the game Mr Cristiano Ronaldo has 31(G+A) goal contributions this season for Juventus. People might not be familiar with seeing him at the bottom half of the list. But it has been that type of a season both for him and his club. Although he scored 29 goals and became the top scorer in Serie A but couldn't lead his club to a league title. This is the first time Juventus have failed to win the league in 9 years. Ronaldo also has 2 assists to his name.
Also read: Most Champions League Goals In History
9. Karim Benzema | Real Madrid C.F.
Benzema has been their main man since Cristiano left the club. He has been a prolific goal scorer for Real Madrid in the past two seasons. This season he has 31(G+A) goal contribution for his team. He has scored 23 goals and 8 assists to his name. Karim Benzema has been very good this season but still went trophyless with Real Madrid. His performance earned him a spot in the French squad for Euro 2020. He is behind Ronaldo with the same number of goal contributions because of more minutes played.
Also read: Euro 2020 Schedule, Groups and Fixtures: Every Detail on Euro 2020
10. Memphis Depay | Olympique Lyonnais
The Netherlands International has 31(G+A) goal contributions this year. He has scored 20 goals this season touching his all-time high in Ligue 1. He has also provided 11 assists this season which is pretty valuable for a goal-scoring forward. Barcelona is keen on bringing him as Koeman knows him very well from his time as manager of The Netherlands national team. He is behind Ronaldo and Benzema because of higher minutes played.