Frank De Boer has been sacked by the Netherlands after defeating against Czech Republic.
It's absolutely shocking news for both the football world and the fans all over the world. On 27 June 2021, Czech Republic defeated the Netherlands by 2-0 at the Ferenc Puskás Stadium. From the beginning of the UEFA EURO 2020, Frank De Boer has often been criticized for the formation of three at the back
After this massive defeat at the knockouts, Netherlands had to exit the UEFA EURO 2000 tournament and hence this decision.
Read also: Football Gossip: Laporta's dream, Messi and Ronaldo at Barcelona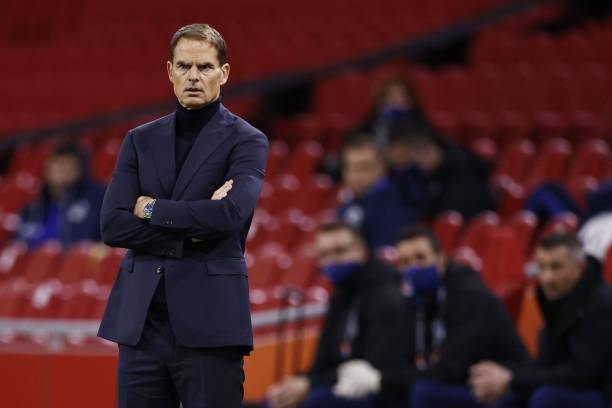 The news was confirmed through a statement on the Dutch federation's website, where De Boer said: 'I have decided not to continue as national coach. The objective has not been achieved, that is clear.'
De Boer added: "When I was approached to become national coach in 2020, I thought it was an honor and a challenge, but I was also aware of the pressure that would come upon me from the moment I was appointed."
He also stated, "That pressure is only increasing now, and that is not a healthy situation for me, nor for Dutch football on its way to World Cup qualification. I want to thank everyone, of course, the fans and the players. 'My compliments also to the management who have created a real top sports climate here on campus."