Frank Lampard is the highest-scoring midfielder in the 21st century defeating the likes of Ronaldinho, Kaka, and Gerrard. The former Chelsea and England star had a prolific career as a central midfielder. However, it might be surprising for anyone to see him outscoring legends like Ronaldinho. On that occasion, we will reveal to you the Top 10 highest scoring midfielders in the 21st century. These exclusive football facts were made with the help of stats from Fifa and Goal.com.
Top 10 highest scoring midfielders in the 21st century
#1 Frank Lampard 261 Goals
The former midfielder of England and Chelsea has scored 261 goals in his career. He had played more matches than anyone on this list. Lampard has featured in 843 games. His goal-scoring ability and shooting skills had made Chelsea one of the best teams during the 21st century. He is Chelsea's and Premier Leagues' one of the greatest ever players and midfielders. He has scored 147 goals for Chelsea Football Club. However, Chelsea has sacked Lampard as the head coach/ manager of the club.
#2 Stephen Gerrard 206 Goals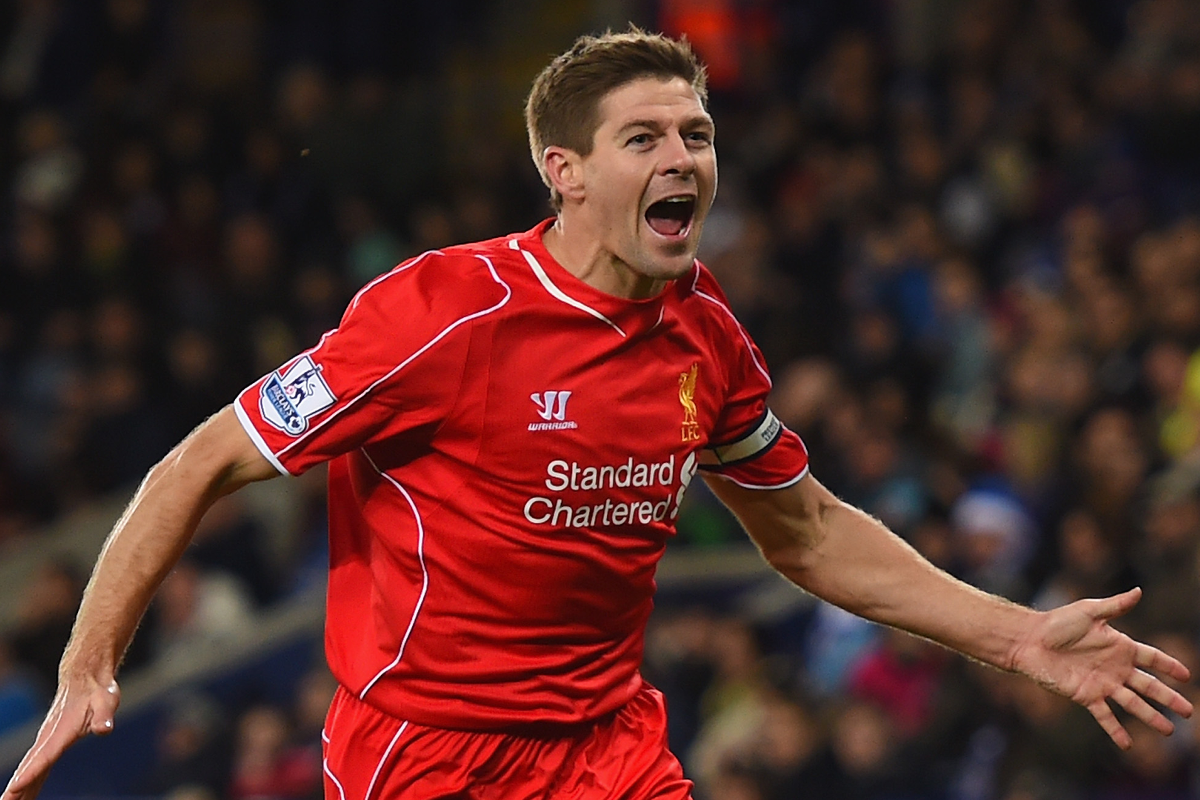 Lampard's mate in the England dressing room and captain of the arch-rival Liverpool team, Gerrard is games one of the best leaders. Gerrard was also known for his long shots and set pieces. During his long stay at Liverpool from 1998-2014-15, Gerrard scored 120 goals for them. He is also the only player to score in an FA Cup Final, a League Cup Final, a UEFA Cup Final, and a UEFA Champions League Final, winning on each occasion.
Read Also: Top 10: Most Free-kick Goals In Football History
#3 Rafael van der Vaart 194 Goals
The former Dutch superstar was a bit different from the above two midfielders. Vaart was an attacking midfielder and was known for his playmaking abilities. Vaart had played for many leagues and teams throughout the world. His stay at Ajax and Real Madrid were the most famous ones. However, he was quite successful with the Hamburger SV as well. Vaart had scored 194 goals throughout his career as a midfielder.
Also Read: Erling Haaland: Top 10 fastest to 20 UEFA Champions League goals
#4 Marco Reus 187 Goals
Marco Reus of Germany is the only active player in the top 5 of our list of highest scoring midfielders in the 21st century. The 31-year-old Borussia Dortmund player is known for his versatility, speed, agility, technical skills, intelligence, and shooting ability. His finishing skill by far one of the best in the world. Rues was adjusted as the Best German Footballer in the year 2013. Although lots of injuries in his career have been a problem for him. However, with the game left in him, he can surely get close to Lampard and Gerrard on this list.
#5 Ronaldinho 169 Goals
Known for his dribbling skills, a genius-like game-making brain, and that big smile, Ronaldinho is regarded as one of the best the game has ever produced. The former Brazilian and Barcelona star was an attacking midfielder. However, he could also play as a winger if needed. Ronaldinho won two FIFA World Player of the Year awards and a Ballon d'Or. Ronaldinho was so good that he was the only Barcelona player after Diego Maradona to receive a standing ovation from the Real Madrid fans at Santiago Bernabéu. He finished his career with 169 goals as a midfielder.
#6 Michael Ballack 169 Goals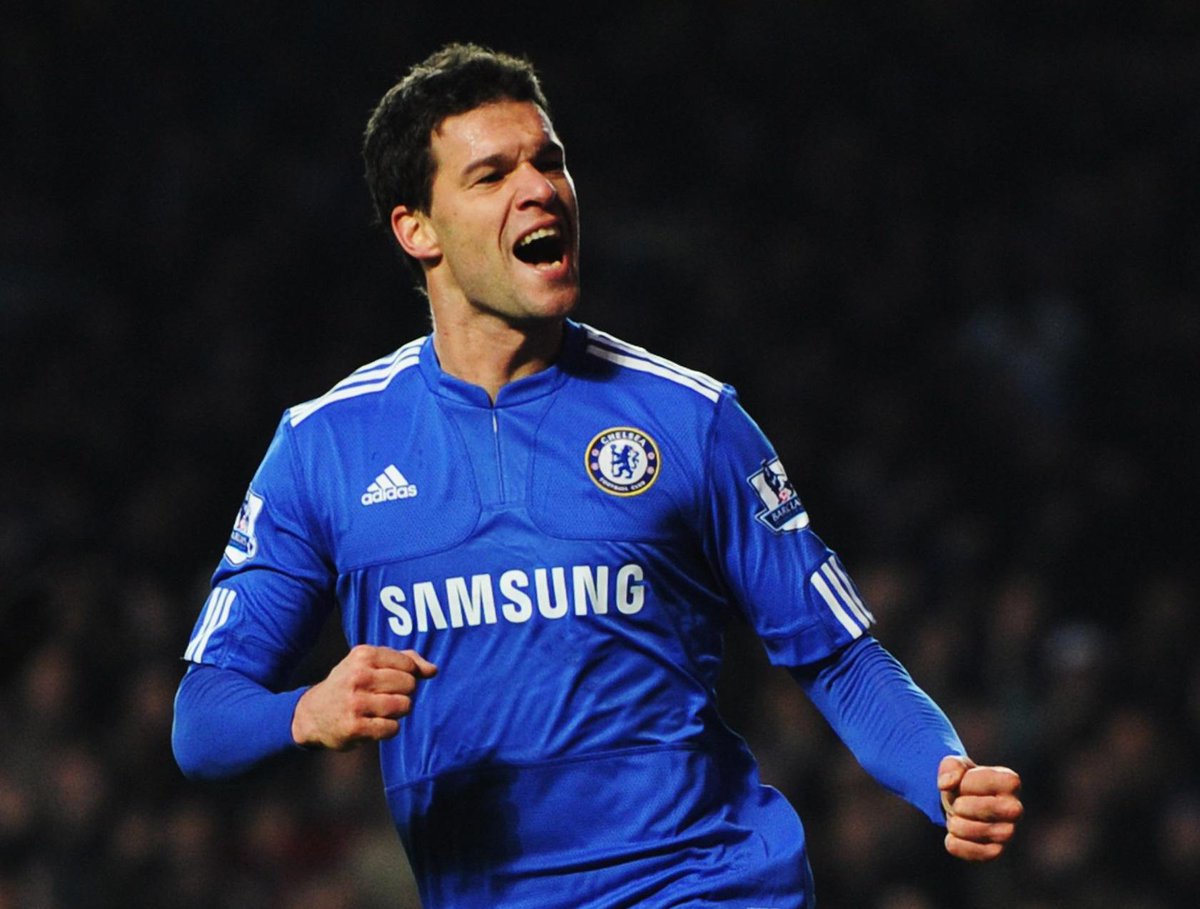 One of the greats of German football, Michael Ballack was known for his physicality, power, and range of shots. Ballack has played 565 games in his career and managed to score 169 goals in that period. His stay at the Bayern Munich and Chelsea Football Club was the highlight of his career. Ballack won the German Footballer of the Year award three times – in 2002, 2003, and 2005 during his stay at Bayern Munich.
#7 Kaká 161 Goals
Football's one of the most liked personalities ever, Kaká was renowned for his controversy-less lifestyle. Although it was his football skill that made him one of the stars of the game. AC Milan has inducted him as one of their Hall Of Fames for his contribution towards the club's success. Kaká won the 2007 Ballon d'Or which made him the only player to win the award in spite of Messi and Cristiano being nominated too. He is also one of eight players to have won the FIFA World Cup, the UEFA Champions League, and the Ballon d'Or. If it was not for the injuries, he would have finished higher on our list of highest-scoring midfielders in the 21st century.
#8 David Silva 148 Goals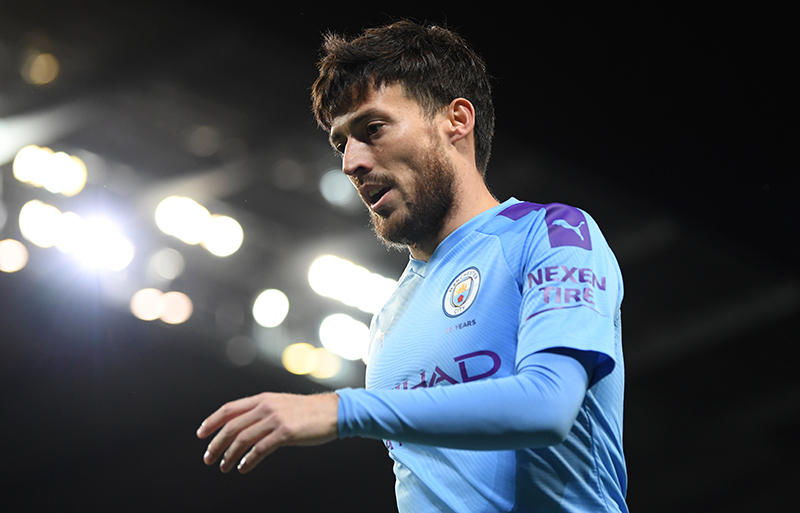 Regarded as Premier League's one of the most technical midfielders ever, David Silva is one of the best of this generation. His passing skill, possession-retaining quality was relentless during his time at Manchester City from 2010-2020. In 2019 he became the youngest player to win 200 premier league games. Silva is mainly a left-footed player with an attacking mindset. He is also Spain's fourth-highest goalscorer of all time. His combination with Xavi and Iniesta was unbeatable in the international arena.
#9 Marek Hamšík 147 Goals
The former Napoli captain is one of the most underrated footballers in football history. Hamšík is also an attacking mid-fielder who showed his class during his period at Napoli from 2007–2019. His 521 appearances in all competitions during his 12 seasons with the team, is a record. He is also Slovakia's highest-ever scorer and most capped player. Hamšík is known for his leadership skill, and hunger for goals from the midfield position.
#10 Christian Eriksen 142 Goals
Another underrated player in an era filled with great superstars. Eriksen has played in three different clubs in the top leagues of the world. He started at Ajax, then moved to Tottenham Hotspur where he is considered as one of the club's greatest. In 2020 he moved to Inter Milan to conquer new challenges. During his seven years at Tottenham Hotspur, he was named the club's Player of the Year in the 2016–17 season and was included in the 2017–18 PFA Team of the Year. Due to his goal-scoring ability from the mid-filed, Tottenham Hotspur was able to reach UEFA Champions League Final in 2019.