The Olympics is a historic event which takes place every 4 years. However, this year has been a little different because of the Covid-19 global pandemic. Particularly the past couple of years have been very disappointing in the field of sports. Hence we bring you something interesting to cheer up your mind. In this article, we will take a look at the Olympic Couples who are taking part in Tokyo 2020 together.
Also Read: The first case of Covid 19 hits Tokyo Olympics
8 Olympic Couples who are competing together at Tokyo 2020
Sue Bird and Megan Rapinoe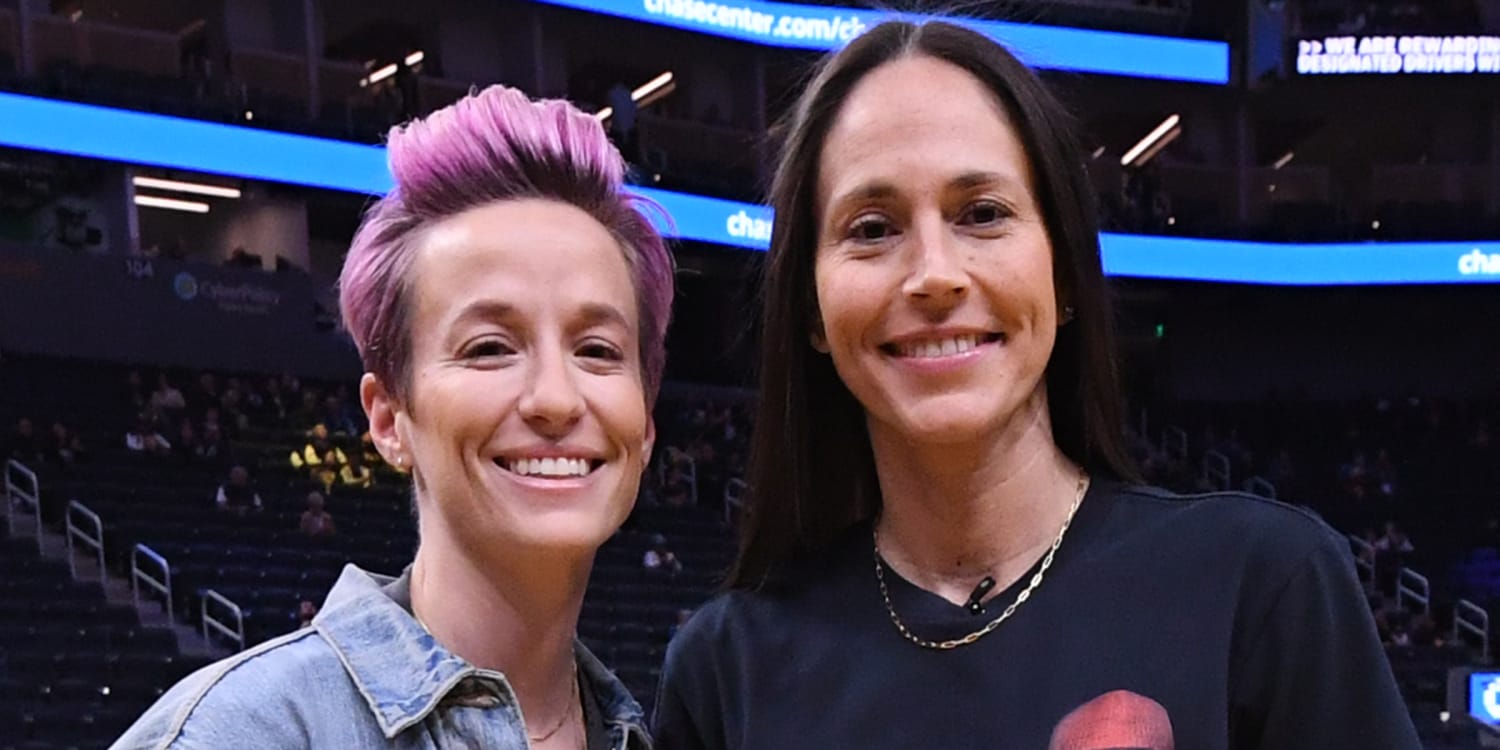 US Women's National Team player Megan Rapinoe and WNBA player Sue Bird will compete collectively at the Tokyo Olympics. The duo got engaged last year in October. Bird is part of America's national basketball team, Rapinoe will represent the United States in football at the Olympics. Megan Rapinoe also won the FIFA Women's World Cup with the USA national team in 2019.
Hunter Woodhall and Tara Davis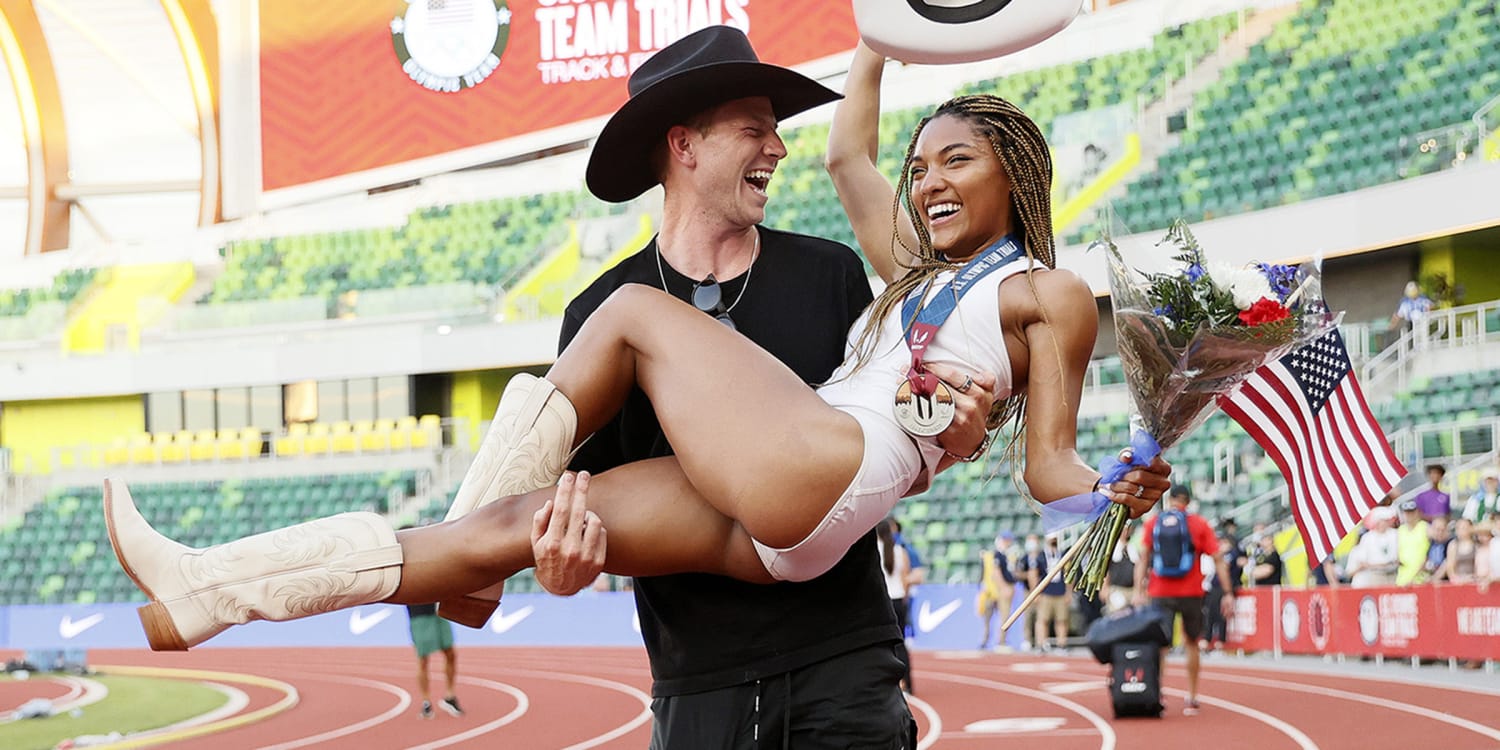 Tara Davis and Hunter Woodhall's love for each other is undeniable. The track and field power couple have been together since high school. Davis will compete in the women's long jump while Hunter Woodhall will compete in the Tokyo Paralympics in 400m and 100m.
Also Read: Anti-sex beds installed by organisers in Tokyo Olympics amid Covid pandemic
Sandi Morris and Tyrone Smith
Tyrone Smith and Sandi Morris are aiming to compete at their first Olympics as husband and wife. Long jumper Smith and pole vaulter Morris have also qualified for the Tokyo Games and will head into the Olympics as a couple. Smith and Morris got married in 2019.
Atanu Das and Deepika Kumari
The star Indian couple tied the knot just ahead of the Tokyo Olympics and will compete in Archery. Atanu Das and Deepika Kumari are India's first married couple at Olympics. They will also be participating together in the mixed event in Archery.
Also Read: India in Olympics: Tokyo Olympics schedule featuring India
Charlotte Caslick and Lewis Holland
Charlotte Caslick and Lewis Holland are part of Australia's men's and women's national rugby Olympic teams. The 2016 Rio Olympics gold medallist and soulmate Lewis Holland, the Aussie men's sevens stalwart, was set to get married last year but postponed their wedding due to COVID-19. However, the wedding has been rescheduled for the end of this year. The Olympic rings rather than wedding rings are now their more immediate focus.
Edward Gal and Hans Peter
A gay Dutch couple, Edward Gal and Hans Peter Minderhoud will compete side-by-side in a team dressage event at the upcoming Tokyo Olympics. The Dutch couple Hans Peter and Edward Gal will represent Holland in dressage. The two veterans are familiar faces at the Olympics. They competed together at the 2016 Olympics in Rio de Janeiro where they won fourth place in the team dressage event, and at the 2014 World Championships, they got the bronze.
Also Read: Laurel Hubbard: First transgender athlete to compete at Olympics
Laura and Jason Kenny
Laura and Jason Kenny are the most well-known track couple of Great Britain. The duo tied the knot in 2016 and has won a combined 10 Olympic gold medals. Consequently, the duo will lead England's cycling team at this summer's Tokyo Games.
Also Read: Indian women athletes at Olympics for most times
Megan Jones and Celia Quansah
Jones, 24, and Quansah, 25 Instagram photos of dinner, walk in the park etc suggests they are going as a couple at the Tokyo Olympics 2020. Celia Quansah and Megan Jones are part of Britain's women's rugby Olympic team. Quansah and Jones have been dating each other for quite some time now. During the lockdown, the duo was also seen training together.