Emma Raducanu, the US Open champion, has no plans to follow in the footsteps of Ash Barty, who retired at the age of 25.
Barty announced her retirement on Wednesday, less than two months after winning the Australian Open. She claimed that she had achieved all of her goals in the sport. Since then, there has been an avalanche of appreciation and respect for Barty, with the general consensus being that it is a big loss for tennis.
Read more: Tennis latest news: Ashleigh Barty retires from Tennis at 25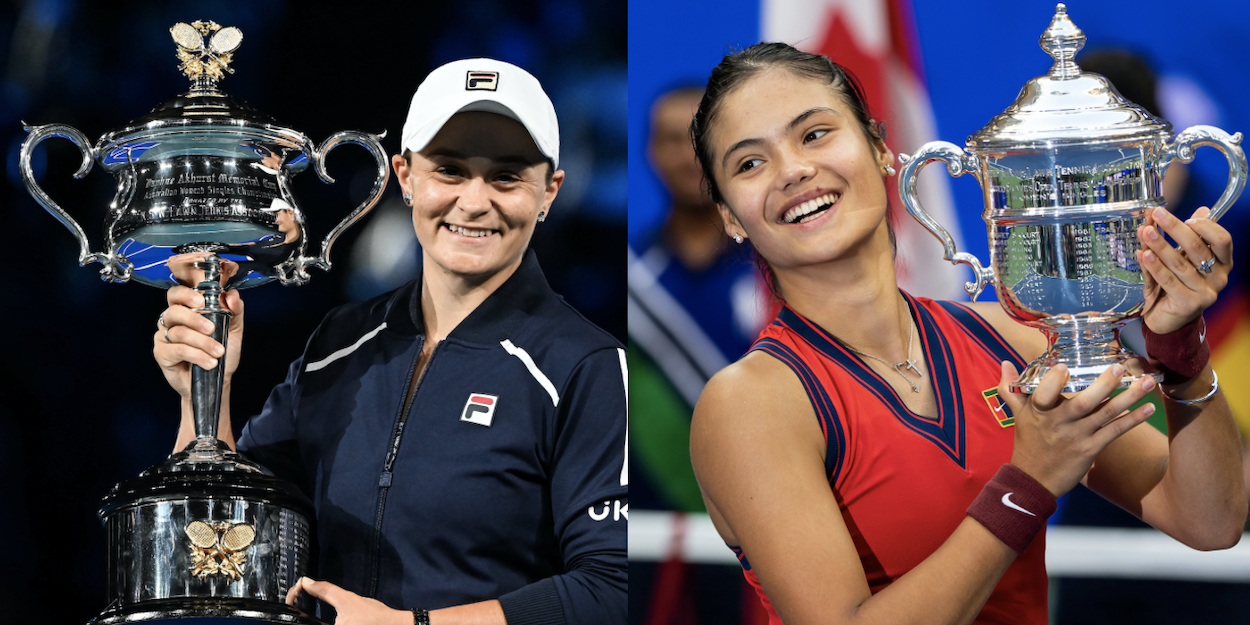 "I want to be in the game as long as possible"- Emma Raducanu
Raducanu burst into the limelight last year with a run to the fourth round at Wimbledon, followed by a historic triumph at Flushing Meadows, where she made history by being the youngest player in the Open Era to win a grand slam as a qualifier, without dropping a set, at the age of 18 years old. She intends to continue playing on the WTA Tour for a long time.
"For me, I want to be in the game as long as possible," Raducanu said.
"I'm only 19. I've just come on tour, which is pretty young. I want to be in the game till I'm in my 30s. We'll see what happens and how long I can last, to be honest," she added.
Read more: US Open 2021: Raducanu wins her first Grand Slam
Reflecting on Barty's career, which included a break from the sport in 2014 and a brief stint playing professional cricket before returning in 2016, the US Open champion concluded, "If you get oversaturated with one thing, it's not healthy with anything you do. I feel like that just shows, if you take time off, you come back, you're hungry, you're ready."