Asian teams historically have been dominant on the sub-continental pitches due to the spin-friendly conditions. However, the toughest challenge for the Asian captains has been leading their team to victory in SENA countries. In this article, we look at those seven captains who have the most test wins under their belt in SENA countries.
7. Mak Pataudi – 3 wins
Nawab Mohammad Mansoor Ali Khan Pataudi also known as Mansur Ali Khan, or M. A. K. Pataudi was an Indian cricketer and a former captain of the Indian cricket team. During his tenure as the Indian team captain, he led the side to victory 3 times in SENA countries.
6. Mushtaq Mohammad – 3 wins
Mushtaq Mohammad is a Pakistani cricket coach and former cricketer who played in 57 Tests and 10 ODIs from 1959 to 1979. A right-handed batsman and a leg-spinner, he is one of the most successful Pakistani all-rounders and went on to captain his country in nineteen Test matches. Out of the 19 tests, he led his country to victory in 3 tests in SENA countries.
Also, Read T20 World Cup 2021: Pakistan announce its full squad
5. Misbah-Ul-Haq – 3 wins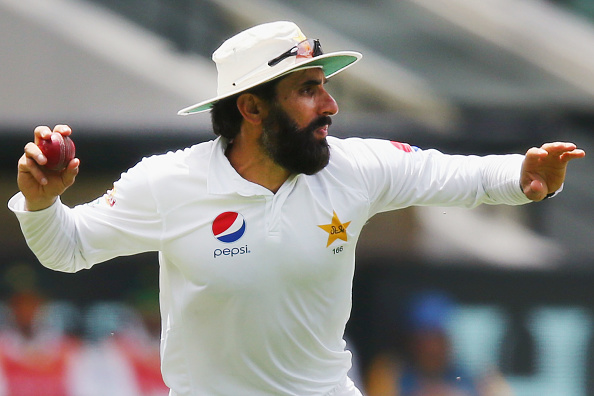 Misbah-Ul-Haq is a former Pakistani cricket coach and former international cricketer. He captained Pakistan in Test cricket and One Day Internationals. After announcing retirement from limited-overs cricket in 2015, Ul-Haq continued to play Test cricket for a few years. On 4 April 2017, Ul-Haq announced his retirement from all international cricket. During his tenure, Pakistan won 3 tests in SENA countries.
4. MS Dhoni – 3 wins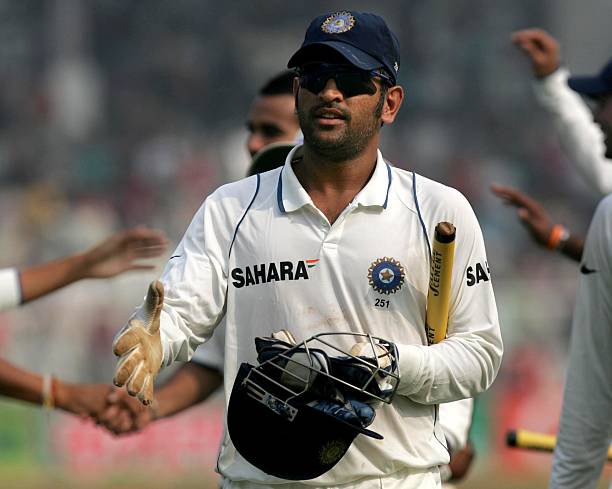 Arguably the most successful Indian captain, MS Dhoni has won 3 tests in SENA countries. Hence, Dhoni features at no. 4 in the list of Asian captains with the most test wins in SENA countries. He provided India with every major glory available; i.e ICC 2007 T20 World Cup, ICC 2011 World Cup and 2013 Champions Trophy. Out of the 3 wins, one came in New Zealand in 2009 and the other two in South Africa in 2010 and England in 2014 respectively.
Also, Read MS Dhoni records playing for India: MS Dhoni turns 40
3. Wasim Akram – 4 wins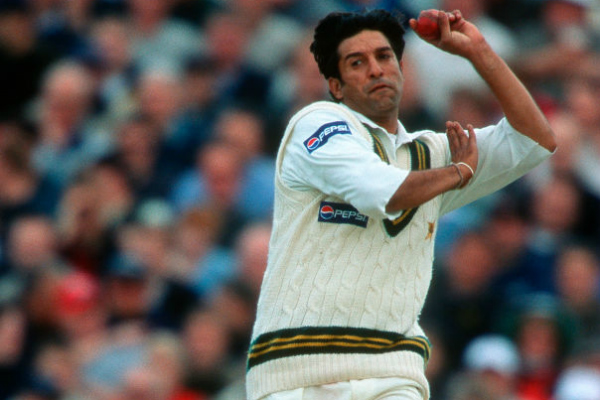 One of the greatest leftie fast bowlers the game has ever seen, Wasim Akram had decent numbers as captain in Test Cricket. He led the Pakistan Cricket Team in 25 Tests, resulting in 12 wins, 8 losses, and 5 draws. He boasted of a win percentage of 48. His most memorable Test series win came in England in 1996. He features at no. 3 having won 4 test matches in SENA countries.
2. Javed Miandad – 4 wins
Javed Miandad features at no.2 in this elite list. He is arguably one of the best captains in Pakistan cricket history. He led Pakistan's Test side in 34 Tests between 1980 and 1993. Under his leadership, Pakistan won 14 Tests and suffered defeats in 6 Test matches. The rest of the matches ended in a draw. However, he had six separate captaincy stints during his Test cricket career which is the most for any cricketer. He is the most successful captain for Pakistan when it comes to SENA countries winning 4 tests.
Also Read: Andy Flower Turns Down Offer to Coach Pakistan Cricket Team
1. Virat Kohli – 7 wins
Virat Kohli broke the record of Asian captains with the most test wins in the Lord's test. Now after winning the Centurion test against South Africa Virat has seven test wins in SENA Countries. Under the leadership of Virat Kohli, India scripted history after winning their first-ever Test series win in Australia in 2018. They replicated the feat after securing a 2-1 win in the 2020 Border Gavaskar Series, although Virat Kohli had gone home after the first Test of the series. In the ongoing Test series against England, India currently leads the series 2-1 coming into the fifth test. Moreover, he is the only active player on this list.