MS Dhoni is one of the most popular cricketers in the world who has served Indian Cricket for almost 15 years making his debut in 2004 to his final International match in 2019. In the course of 15 years, he became one of the most reliable servants of Indian cricket. He did captaincy for almost 9 years. He played 90 Tests, 350 ODIS, 98 T20I and scored near about 17000 International runs. So this article brings you to the introduction of different MS Dhoni records across three formats just on the eve of the grand 40th birthday of Captain Cool, Mahendra Singh Dhoni.
Read Also: 'MS Dhoni didn't let anyone feel insecure in the team, didn't make any changes': Aakash Chopra
MS Dhoni records in Test cricket
Although MS Dhoni has never been considered as one of the greats of Test cricket he has achieved few records. He has scored 90 test matches with 4876 runs with his willow maintaining an average of 38. A few of his records in test cricket are:-
He is the only Indian Keeper Batsman to score a double hundred in test cricket ( 224 Vs Australia, 2013)
Highest test score in an innings by an Indian Wicket-keeper( 224 vs Australia, 2013)
Fastest century by an Indian wicket-keeper in test matches(148 vs Pakistan, 2006)
Read Also: Most Sixes in Test Cricket
MS Dhoni records in ODI cricket
MS Dhoni is widely considered as one of the all-time greats in ODI for his contributions to both the Indian team and ODI cricket. Dhoni played 350 ODI matches to score 10773 runs maintaining a 50 average. As a captain, he gave an ICC cricket world cup in 2011 and ICC Champions trophy in 2013. Thus he is the only Indian captain to lift both the trophy. Now, it's time to look into some of MS Dhoni records in ODI cricket are as follows-
Fourth Indian after Sachin Tendulkar, Sourav Ganguly and Rahul Dravid to score 10000 ODI runs.
He is the first player to register 10000 ODI runs beside his name at an average of 50.
In the number 6 batting positions, MS Dhoni scored 4031 runs in ODI cricket which is the highest
He remained not out in 82 cases which is the highest by any batsman.
Ms Dhoni scored 32 fifties maintaining 100 or more strike rate in ODI, only Adam Gilchrist(36) and Shahid Afridi(35) is ahead of him. He shares the same seat with Sachin Tendulkar(32) on this list.
Highest individual score by any wicketkeeper in ODI (183 Vs Srilanka, 2005)
He maintains the second-highest ODI average in successful winning cause Only Virat Kohli(76) is ahead of him(69)
Second-best average in the successful chase(51)
Read Also: Most runs in Knockouts of ICC tournament
Read Also: 9 most successful Indian Captains in ODIs

MS Dhoni records in T20I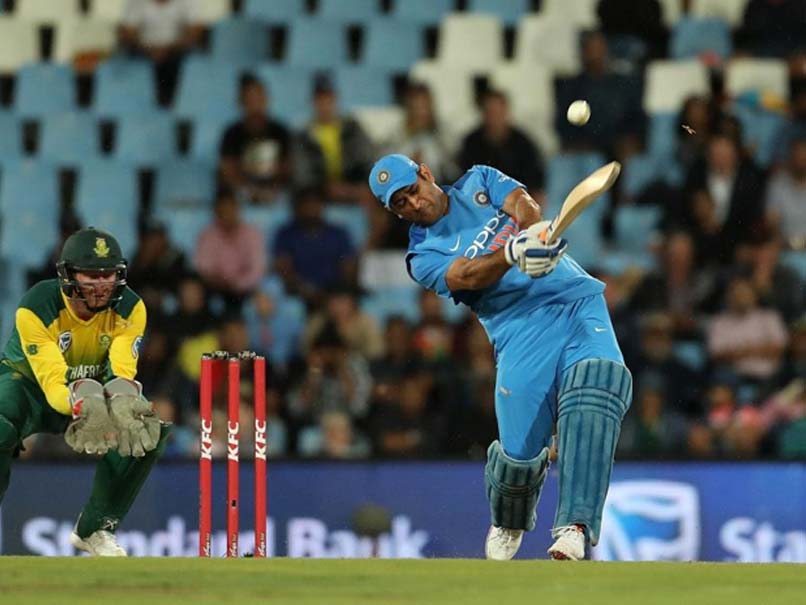 Dhoni failed to do justice for his name in the shortest format of international cricket. In spite of playing almost 100 T20Is Dhoni has no man of the match besides his name. Still, there are some MS Dhoni records in the shortest format. As a batsman, he played 98 T20I games and scored 1617 runs maintaining a 37 average. MS Dhoni has played the highest number of innings without a duck(84).
Besides all this, he has an unwanted record by his name. Before scoring his only T-Twenty International half-century against England in 2017, he had scored the most run(1153) in T20I format without a fifty.
Read Also: IPL Records: 13 players who have played in every season of IPL from 2008
MS Dhoni Captaincy Records
MS Dhoni is designated as one of the finest captains the game has ever had. Few MS Dhoni records in captaincy are –
7th most Test matches captained(60)
Highest number of Test captained as a wicketkeeper(60)
Highest number of ODI captained (200)
Most number of T20I matches captained(72)
He won an ICC world cup(2011), an ICC champions trophy(2013) and ICC T20I world cup(2007) becoming the only captain across the globe to do this.
Read Also: 5 Youngest Captains to lift the ICC Cricket World Cup
MS Dhoni Keeping Records
MS Dhoni is no doubt a contender to be one of the world's finest keepers. In spite of having a lot of limitations and all, he managed to do almost 800 dismissals in International Cricket. Some of MS Dhoni records in keeping are:-
8th most dismissal in test by a wicketkeeper(256)
Most dismissal by an Indian wicketkeeper in tests(294)
Most stumpings in Test cricket by an Indian wicketkeeper(38)
Only keeper to enlist a century and 4 dismissals in an ODI innings
Most catches by a wicketkeeper in T20I innings(5)
Most aggregate stumping in T20I (33)