After another loss at the ICC event knockouts, the cricket pundits around the world has asked several questions on Virat Kohli's team. But, unfortunately there has been no answer from the team management yet. Ravi Shastri and company has been really busy praising the deserving opponents. However, when one team keeps on losing despite being the "best side" in the world, there must be some loop holes. SportzPoint discusses the chance of Shardul Thakur filling the loop hole for team Virat.
Read Also: New Zealand wins the World Test Championship as Jamieson stars for the Blackcaps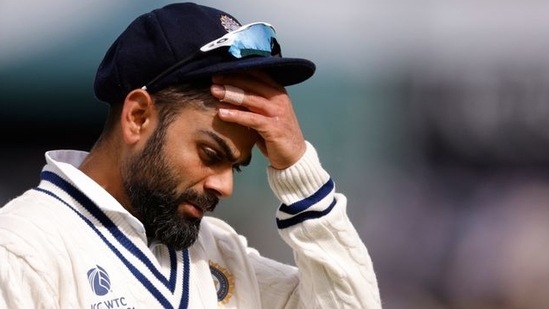 What is team India missing?
Well, this question was not there till a guy named Hardik Pandya kept on hitting the balls out of the park for fun. Also, getting crucial wickets in regular intervals. So, why this question has come up again? The answer is Hardik Pandya himself.
Virat Kohli and team India has already cleared that post injury, Hardik is not an all-rounder anymore. Therefore, with only batting skills, Hardik could not make it in the team for the England tour. Not to forget, Hardik had some success with the ball last time India went to England.
Read Also: WTC Stats: Most Wickets in the World Test Championship
India tried Shivam Dube in that position but he failed miserably. Vijay Shankar was another prospect on the cards, but his "3D" game was not up for the International standard.
Hence after all that trial and errors, India had to play Ravindra Jadeja just to give that all-rounder look to the team. Also, because there was no one like a Kapil Dev or Jason Holder or Ben Stokes to fill that spot for the. However, Ravindra Jadeja is World's No.1 Test all-rounder right now. But, India needed a pace-bowling all-rounder for the English condition.
Now the question arises, could India tried Shardul Thakur in that spot?
Can Shardul Thakur become the all-rounder that India needs
Well, Shardul has not been tested that much yet at the biggest level. But, looking at his batting skills with his ability to swing the ball around 140 km/h, he can be the missing link that team Virat is looking for.
Now, we come to another question. Why only Shardul Thakur? Are not there any alternatives in Indian domestic circuit?
Unfortunately not. India lacks a quality pace bowling all-rounder. There are not many available in the Ranji Circuit as well. Even, Hardik was also an Indian Premier League product given by Mumbai Indians.
Let's talk about Shardul Thakur's stats as an all-rounder till now.
| | | | | | |
| --- | --- | --- | --- | --- | --- |
| | Matches | Runs | Wickets | Average (Batting) | Average (Bowling) |
| Tests | 2 | 73 | 7 | 36.50 | 23.42 |
| ODIs | 15 | 107 | 22 | 21.40 | 37.18 |
| T20Is | 22 | 69 | 31 | 34.50 | 22.29 |
| First Class | 63 | 1301 | 213 | 16.46 | 28.34 |
| List-A | 74 | 516 | 120 | 16.64 | 28.06 |
Though Shardul Thakur has been in the Indian cricketing scene from quite a time now, his batting has evolved in recent years. His batting skill in the Australian series also proved good for team India when he scored 67 valuable runs.
With his swing bowling skill, it will be very tough not to try him as the bowling all-rounder especially in the overseas tours.