The "Fab Four". If you have followed Test match cricket even casually in the last decade, there is every chance that you would rattle out the four names even before it is mentioned in this piece. Indian skipper Virat Kohli, batting Genius Steve Smith, England captain Joe Root and New Zealand maestro Kane Williamson form an illustrious quartet of willow wielders of the modern era.
In this article, the main focus will be on Joe Root, Virat Kohli, Steve Smith, and Kane Williamson. However, Root has the lowest average among the Fab Four. Also, Root has scored the least number of hundreds among the four batsmen as well, in spite of featuring in the most number of innings. Well sportzpoint.com has come with all the stats of the "Fab Four". Let's take a look at the Fab Four's Home & Away Matches records in Test Cricket.
Read Also : Highest batting average as captain in tests in England
#1. Steve Smith | Australia
Steve Smith made his test debut at Lords in July 2010. He comes at no 1 spot in our list of "Fab Four" He was playing both Tests against Pakistan in the 2010 Test series played in England. Despite having a terrific First-Class batting record, he was primarily selected for his bowling. In that test match series, he scored a solid 77 in the last of his four innings after failing to capitalise in the other innings.
HOME :
2013 saw Australia and England lock horns twice for the coveted Ashes trophy. Steve Smith played all ten matches throughout the two series and this was just the beginning of something very big in Australian cricket. He scored a 50 in the first game itself. After a forgettable Lord's test, he piled up 89 runs in the Manchester test. The last match of the series saw Smith score his first test century. He scored 138 not out at The Kia Oval. Australia lost that series 3-0 while Smith managed to score 345 runs at a decent average of 38.
The Ashes 2014/15 :
Smith failed to make an impact in the first two test matches in 2013/14 Ashes. But the selectors showed faith in him. Then came the Perth test and Smith's first century in home soil. This knock is very significant in Smith's career as he had admitted how he changed his technique mid-game to face the bouncers and end up scoring a ton. Smith also scored a century in the Sydney test. However, he finished the series with 327 runs at an average above 40 as Australia regained the Ashes after winning 5-0.
Smith started with a 162* and 52* in the first test which Australia went on to win by 60 runs on a dramatic day 5. In the next few games, Smith made a mockery of the Indian bowling attack. Scores of 133&28, 192 & 14 and 117 & 71 flourished throughout the series and Smith piled up 769 runs at an average of 128, a couple of man of the match awards and of course the player of the series as well. Australia won the series 2-0 and regained the Border-Gavaskar Trophy. He also led the test team after Michael Clarke's injury in the 1st test.
Home Test Match stats :
| | |
| --- | --- |
| Innings | 65 |
| Runs | 3657 |
| Average | 67.72 |
| Highest Score | 239 |
| 50's | 14 |
| 100's | 14 |
Also Read : Most Wickets In Test Cricket : James Anderson
AWAY / NEUTRAL VENUE :
Steve Smith's challenge was South Africa and he made an impact in his very first innings. Australia was four down for 98 in Centurion when Smith stitched up a massive partnership with Shaun Marsh and departed after scoring a 100 against a ferocious South African bowling trio. He even scored 80 odd in the series decider and Australia won both the matches. He scored 269 runs at an average of about 67 in the series helping his team win 2-1. In October 2014, Australia faced Pakistan in the UAE. After a brilliant ODI series, Smith performed decently in the tests. Australia lost the test series 2-0 while Smith scored 174 runs in 4 innings. His 97 in the 4th innings of the game suggested how good a player of spin he is.
The Caribbean Tour :
Australia toured the Caribbean for a two-match test series in June 2015. Smith scored 25 and 5* batting at number three in the first test. The second test saw Smith accumulate scores of 199 & 54*. The next best score in the first innings was mere 47 runs while Smith almost touched the double century mark. Australia won the series 2-0. After this series, Smith became the number 1 ranked test batsman.
The England Tour :
Australia then toured England for the much-awaited Ashes series. Smith dropped scores of 33 in each innings of the first match and England won the game comfortably. After missing out on a double century in Sabina Park, Smith scored his first double hundred at the Home of Cricket. He backed it with a 58 in the next innings as Australia levelled the series. The next couple of games were forgettable for Smith as he got out in single digits and England went 3-1 up in the series. However, in the final match of the series, he scored 143 at The Kia Oval helping Australia win the match and finish the series at 2-3. He top-scored in the series yet again with 508 runs in 9 innings. After The Ashes, he became the captain of Australia.
Away Test Match stats :
| | |
| --- | --- |
| Innings | 74 |
| Runs | 3883 |
| Average | 57.10 |
| Highest Score | 215 |
| 50's | 17 |
| 100's | 13 |
He was named The Test Cricketer of Decade 2010s on 28th December 2020.
#2. Kane Williamson | New Zealand
The Kiwi batsman Kane Williamson's Test debut was back on November 2010 against India. He comes in our list of Fab Four. However, Kane Williamson started his Test journey with a superb century against India at Ahmedabad. For a 20 year-old New Zealander unfamiliar with the conditions, he tackled Harbhajan Singh and Pragyan Ojha with ease. He faced 299 balls in his debut innings, the most by any player in that Test.
HOME :
Kiwi Skipper Kane Williamson is one of the greatest Kiwi batsman in this format of the game. However, his Home average is not surprisingly way better than his away average. Williamson was in incredible form in 2020, registering three tons in three Test matches, including his highest individual score of 251 against West Indies.
 The New Zealand captain accumulated 736 runs in seven innings while Kohli amassed 116 runs in six innings. On the other hand, Smith accumulated just 73 runs in five innings. The former Australian skipper, however, ended his run-drought after he slammed his 27th Test ton in the first innings of the third Test against India and followed it up with a half-century later on in 2021.
Home Test Match stats :
| | |
| --- | --- |
| Innings | 66 |
| Runs | 3788 |
| Average | 65.31 |
| Highest Score | 251 |
| 50's | 18 |
| 100's | 13 |
AWAY / NEUTRAL VENUE :
Williamson is technically adept, has a massive appetite for runs and possesses zen-like concentration abilities. Over the past decade, he has emerged as one of the best batters in the world. Currently the top-ranked Test batter with 895 points in the ICC Batting Rankings, he is four points clear of the incredible Steve Smith. However, the hallmark of a truly complete modern great is the ability to master all the varied conditions.
Glancing at the overall stats, Williamson averages 65.31 at home and 44.55 overseas. These are excellent numbers for any batsman. But the totality doesn't talk about the dip in recent years. But Williamson has struggled with consistency away from home since the tour of India in 2016-17.
Away Test Match stats :
| | |
| --- | --- |
| Innings | 82 |
| Runs | 3442 |
| Average | 45.29 |
| Highest Score | 192 |
| 50's | 15 |
| 100's | 11 |
#3. Virat Kohli | India
Read Also : Decoding Virat Kohli's test career in each year
Arguably, the best player in the world Virat Kohli has captained a total of 64* matches till now. At 32, Kohli is already India's most successful captain in Test cricket with 37 wins. Virat comes in one of the Fab Four of Cricket. Virat is a class apart from others when it comes to batting. Kohli has already scored 20 tons as a captain in tests which is the second-highest in the world and still has many years of his game left. However, Kohli has played with an average of 47.80 in England as a Captain in Test cricket.
HOME :
Virat Kohli is a household name in world cricket. However, be it Test or Odis or T20s Virat Kohli is a master in all of the format. He has already scored 27 tons in test cricket in which 13 of them came in home. He has played with an average of 64.31 in home Test's. Kohli scored a total of 3730 runs in home with a personal best of 254*.
Home Test Match stats :
| | |
| --- | --- |
| Innings | 66 |
| Runs | 3730 |
| Average | 64.31 |
| Highest Score | 254* |
| 50's | 12 |
| 100's | 13 |
AWAY / NEUTRAL VENUE :
Virat Kohli has played a total of 94 innings in away from home. However, he smashes total of 3941 runs in those innings with an average of 42.84. Also he scored 14 tons in these away matches with a highest score of 200. Although Virat scored his first ton in England in 2018 against England. He has also a decent average in all over SENA countries.
Away Test Match stats :
| | |
| --- | --- |
| Innings | 94 |
| Runs | 3941 |
| Average | 42.84 |
| Highest Score | 200 |
| 50's | 14 |
| 100's | 14 |
#4. Joe Root | England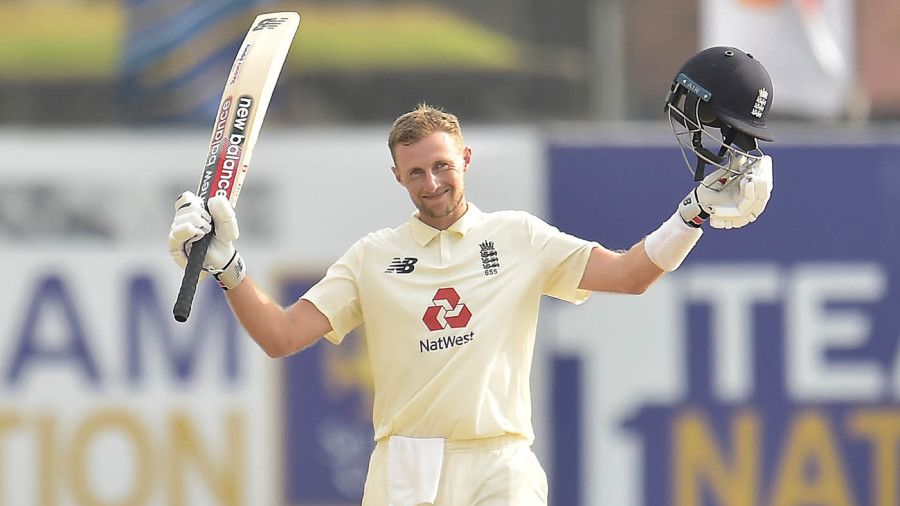 England Test Skipper Joe Root makes his debut for England in 2012. However, Root comes at no four in out "Fab Four" list of cricket. Since making his debut, he has hit 38 centuries across formats. He is already became a Legend of the Test format. Joe Root completed 9000 Test runs for England on 13th August during the ongoing second Test against India. With that, he became only the second English player to reach the landmark after Alastair Cook.
HOME :
Joe Root is one of the most talented modern era's batsman specially in Test format. Although, he has played a total of 103 innings at home venues. Root also scores 4952 runs with an average of 52.68 at home. However, the English skipper has smashes 14 tons in his backyard with a highest score of 254 runs.
Home Test Match stats :
| | |
| --- | --- |
| Innings | 103 |
| Runs | 4952 |
| Average | 52.68 |
| Highest Score | 254 |
| 50's | 25 |
| 100's | 14 |
Also Read : Most Test Wickets by Indian Pacers in 2021
AWAY / NEUTRAL VENUE :
English Skipper Joe Root is also a great batsman in neutral venues and away venues. However, he smashes a total of 4269 runs with an average of 47.97 In away test venues. Root also scored 9 tons with a highest score of 228 runs.
Away Test Match stats :
| | |
| --- | --- |
| Innings | 95 |
| Runs | 4269 |
| Average | 47.97 |
| Highest Score | 228 |
| 50's | 25 |
| 100's | 9 |
N.B : The stats are accurate as of 31/08/2021.