Yes, you heard me right! Messi and Ronaldo at Barcelona next season. This is the most impossible football gossip now after Laporta has told the press about his dream. Laporta's dream is to make Lionel Messi and Cristiano Ronaldo play together at Barcelona next season.
The transfer window has juts opened and Laporta has already made some huge and bold move to bring back club's glory days. After being the Barcelona club president again, club has been in good space, winning the only trophy of the season.
Laporta has already bought Kun Aguero and Memphis Depay as a free agent and tried to make their front line as strong as possible. Moreover, they already have Griezmann and Umtiti in their front line. Though, the financial condition of the club has not allowed Laporta to fulfil all his targets. Nonetheless, he is trying his best.
Read Also: Most La Liga Titles in the last 20 years
Leo at Barca
With Messi's stay still in doubt at the club, Laporta is clearly trying his best to keep the club legend stay.
Messi's renewal has it on track. Jorge Messi is already in Barcelona and there are fringes of the payment formula. Leo had proposals on the table that almost tripled what Barça gives him, but he wants to stay at home because Laporta has given him the love he demanded.

AS Spnish
Now, as we can imagine Messi is not going anywhere, Laporta's utopia is to make the greatest transfer of the football history. Is it possible? Well, you never know in football. Though it is highly improbable but not impossible. Cristiano Ronaldo has never said no to any challenges he has been given. Moroever, Cristiano had already stated that he would like to have a dinner together sometime, this can lead up to that surely.
Read Also: Players With the Most Assists In Football History
Laporta's Plan
So the question arises, is it really a football gossip or Laporta is planning to make the utopia happen. Well, actually he is trying to make the football gossip true.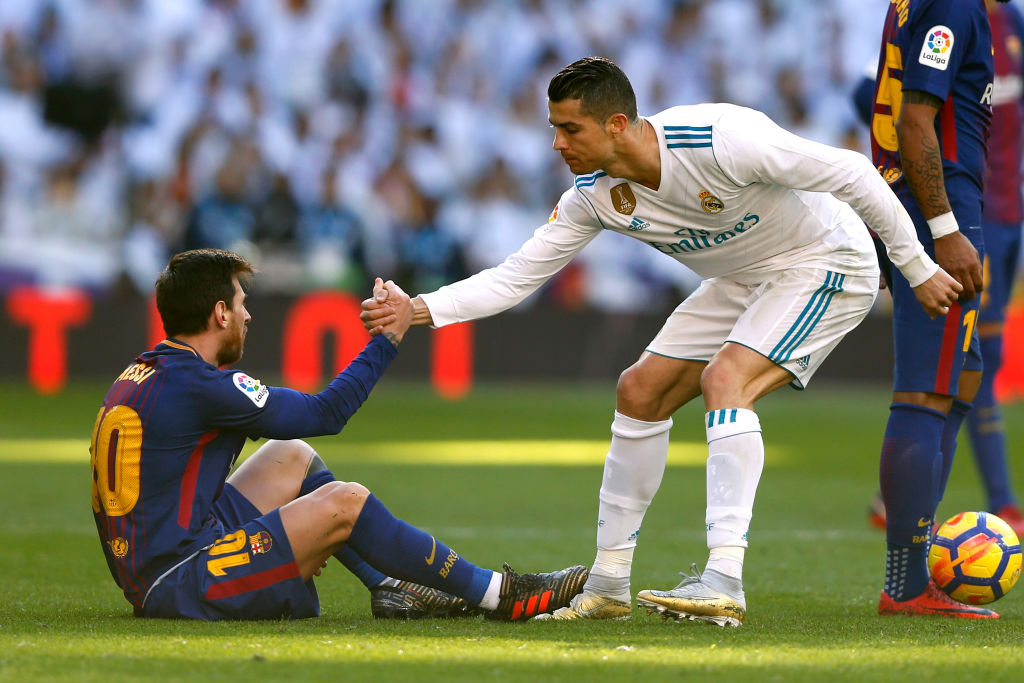 The plan is that Laporta will offer two Barcelona players to Juventus to get Cristiano Ronaldo in his side. In that case, Griezmann, Sergi Roberto or Coutinho can be sent to Juventus for Laporta's daring transfer. Now the question arises is that, will Ronaldo say yes?
Read Also: Top 10: Most Free-kick Goals In Football History (Updated)
Well, Ronaldo's agent Jorge Mendes has not been asked yet. But there is surely some progress to Laporta's dream. As Laporta said, "Be realistic, demand the impossible".
If Laporta can make this utopia true or you can say football gossip true, he can be liable to the greatest football transfer of all time. Moreover, having Messi and Ronaldo in the same team will double the income of Barcelona; which will be one of the greatest achievements of Laporta as well.