ATP & WTA Rankings cater to men's singles and doubles players and women's singles and doubles players, respectively. Rankings can be regarded as the ultimate expression of a player's abilities on the field and their current form. Throughout the years, many players have been successful in climbing up the ranking ladder whilst others have fallen short of expectations.
Staying consistent isn't easy, and at times it is impossible to hold the rank with new faces coming into the field. At first glance, it appears impossible. However, in this article, we shall discuss players who have lived up to the adage "Impossible means I'm Possible."
#10. Martina Hingis- 209 Weeks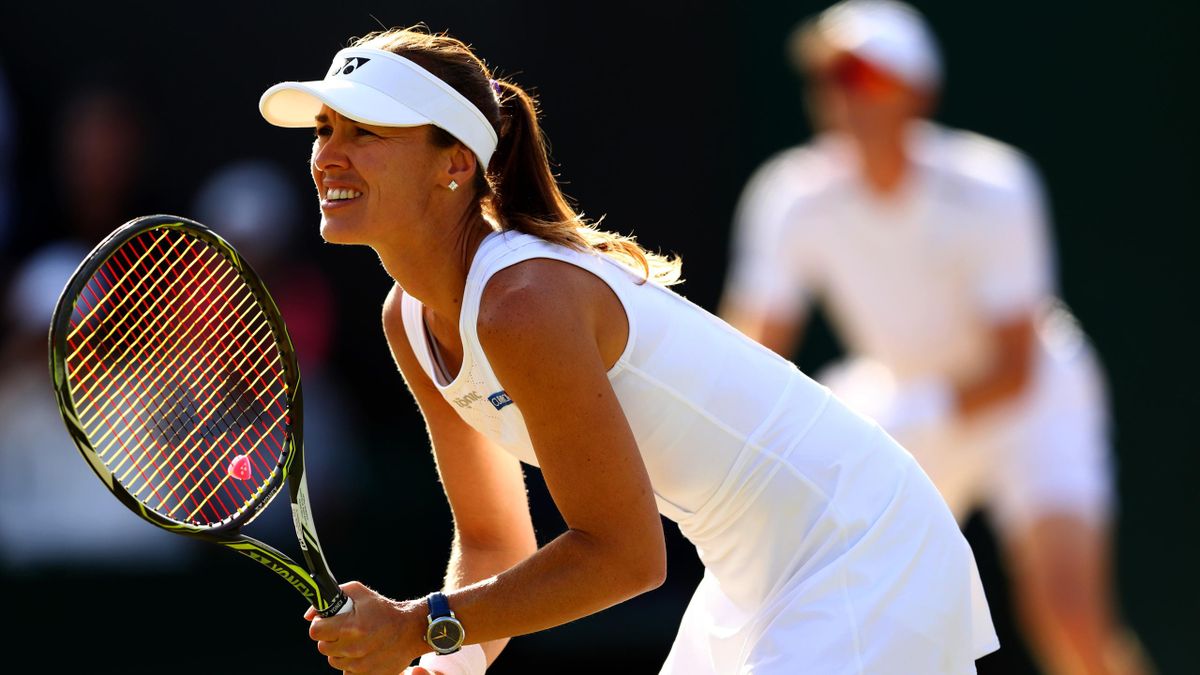 When it comes to Martina Hingis, her accomplishments know no boundaries. The Swiss star has proven her mettle since winning the Australian Open at the tender age of 16 and reaching the top spot in 1997 at the same age. Hingis held on to the number one ranking for 80 consecutive weeks until she was overtaken by Lindsay Davenport in 1998. This was a month after losing to the American in the US Open final. However, regardless of what happened, Hingis refused to give up and snatched the top spot from Davenport in 1999. As a result, she spent a total of 209 weeks as the number one player, but as fate would have it, Jennifer Capriati ascended the ladder to dethrone her.
Probably, She could have been the greatest female tennis player the world had ever seen, but she became enamoured with modelling and was never able to regain her form or ranking. "Fate is a cruel mistress, isn't it? " We ponder at times.
#9. Chris Evert- 260 Weeks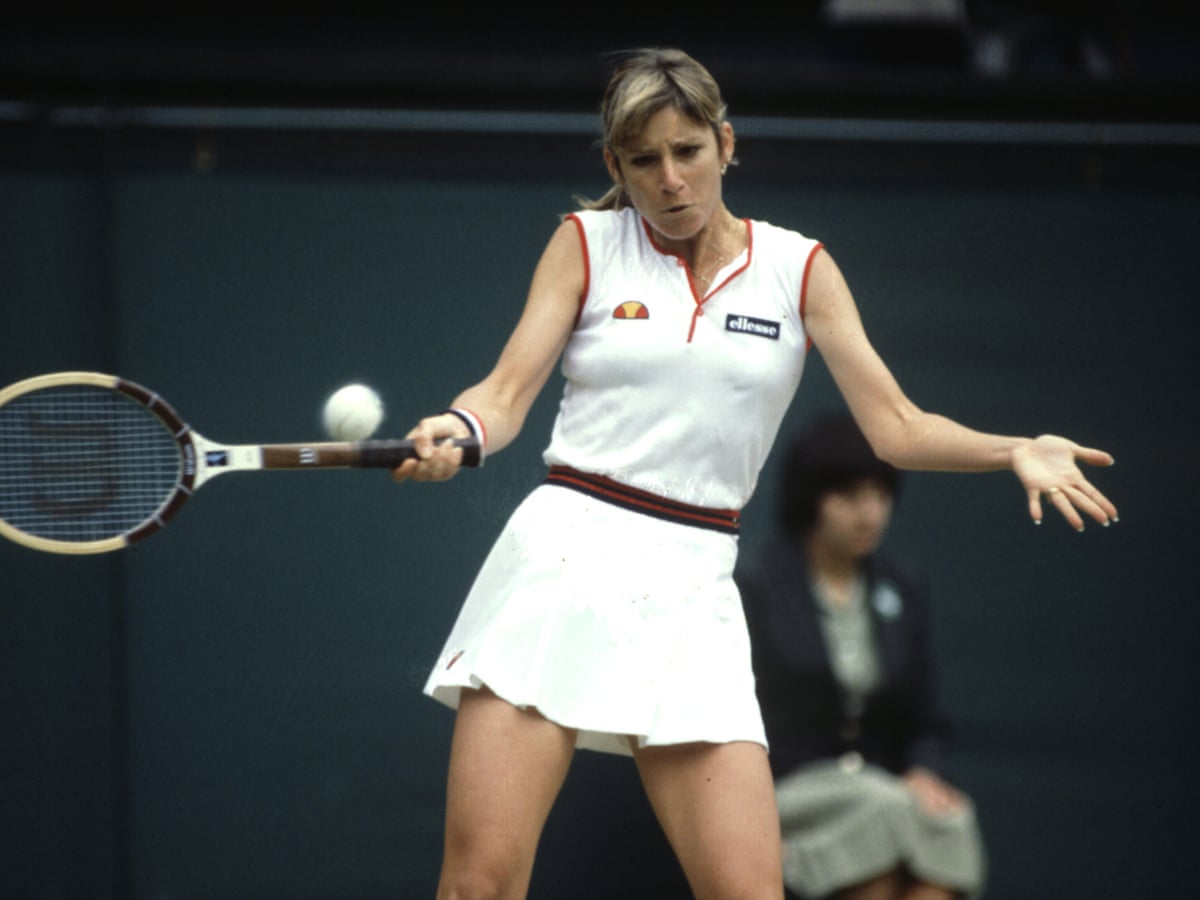 Whilst talking about her achievements, our words would fall inadequate. After all, This American legend holds the honour of being the first woman to officially be recognised as world number one. What an accomplishment! Over nine spells at the top of the women's tennis pile, Evert accumulated 260 weeks in the number one position.
From 1976 until 1985, Evert was in a constant battle for the top spot with Martina Navratilova. However, after years of jaw-dropping collisions, the 'Ice Maiden's ' reign came to an end with Martina fetching the spot. Moreover, Chris Evert's Wonderful journey also earned her a place in our list of ATP & WTA Rankings.
Read more: Elina Svitolina, the Ukrainian tennis star refuses to play against Russian and Belarusian Opponents
#8. Jimmy Conors- 268 Weeks
If you're a tennis enthusiast, you've probably heard this name before. Jimmy Connors has a reputation as a great coach in addition to being a successful player. He also dominated the ATP Rankings for 268 weeks. The American became the first man in history to cross the 200 weeks mark. He is also the first person on this list of ATP & WTA Rankings to have won over 100 awards. In addition, Connor has won eight Grand Slams. However, he never managed to win Roland Garros in his life, only reaching the semi-finals four times on the clay court.
Connors retired at the age of 43 after a long career in the sport. His playing technique, particularly his backhands, has inspired the modern era indeed. Also, he coached Maria Sharapova, who rose to World No. 1 in the women's category under his tutelage.
#7. Ivan Lendl- 270 Weeks
Ivan Lendl is a Czech icon who is the only player from his country to ever reach the top of the world rankings. For 270 weeks, he was the top player in the ATP Rankings. He is one of only two players to achieve Rank 1 before winning a Grand Slam. After ascending to the throne in February 1983, the Czech ruled for a total of 29 weeks before embarking on his three-year reign. He won five of his eight Slam victories over this period of almost 150 weeks, as well as reaching the Wimbledon final twice, in 1986 and 1987, the only times he did so.
Lendl became known as the "Man Who Revolutionized Tennis" after winning eight major titles and 94 titles. He pioneered aggressive baseline power tennis (which can now be observed in Rafael Nadal's game), as well as a combination of forehand and topspin.
Aside from his playing accomplishments, he went on to become a successful coach for Scottish tennis star Andy Murray, guiding him to the number one ranking.
#6. Pete Sampras- 286 Weeks
Pete Sampras is one of the most successful American tennis players on this list. He was the World No.1 for 286 weeks. From April 15, 1996, to March 30, 1998, Sampras held the top spot in the ATP rankings for the longest time. During his long career, Sampras has won 64 titles. He even won 14 Grand Slam titles over his career, including his 14th on his final appearance at the major event; he is the only player to have done so to date.
Because of his abilities, he rose to the top of the charts and got a place in our list of ATP & WTA Rankings. Opponents dreaded his precise and powerful serves during his playing days. Sampras was even given the moniker 'Pistol Pete'.
Read more: Top 10 fastest serves in Tennis history (ATP recognised)
#5. Roger Federer- 310 Weeks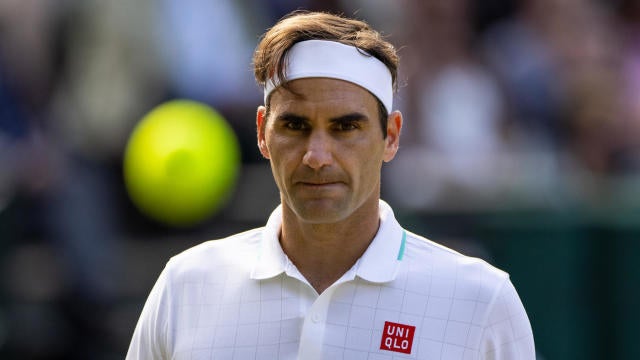 Roger Federer has won everyone's heart with his tremendous tennis skills. Fans even gave him the nickname 'The swiss maestro', impressed by the proficiency of his craft. Is there anything that this man hasn't gained? A simple answer would be hatred. The Swiss maestro is adored by everyone on the planet. With his balletic movements in the court, his poised serves, his Always-smiling face, he holds a special position in every ardent tennis fan's heart.
King Federer wore the crown of ATP Rank 1 for 310 weeks, the first male player in the history of tennis to cross 300 weeks. He also has a record of 237 straight weeks as Number One. Accompanied by his utter dominance on grass, Federer earned the title 'King of grass'. To date, he and Martina Navratilova remain the ultimate king and queen in Wimbledon. Moreover, He is regarded as the G.O.A.T. in men's tennis due to his incredible abilities on the court.
#4. Serena Williams- 319 Weeks
Can you believe the 23-time Slam champion first topped the women's rankings on July 8, 2002, when she was only 20 years old? Well, neither can we. After achieving such a record, the young American remained in first place for nearly a year, 57 weeks to be exact, while she won Wimbledon, the US Open and the Australian Open consecutively before adding a second Wimbledon to bring her total Slam tally to five. From August 2003 to September 2008, Williams was not ranked number one at all. Meanwhile, the top spot changed hands 19 times between seven different women. However, her poised serve, outstanding netplay propelled her back to the top rank for a month.

In addition, the amazing lady owns the record for the longest streak, which is 186 weeks. As a result of this, she linked hands with Steffi Graf. Her list of accomplishments is certainly impressive, but there is one more feather that she may be able to introduce to her cap. That is winning 2 more grand slams and in the process, passing Margaret Court as the highest grand slam winner in tennis history (Both men's and women's). However, only time will tell if the 'Momma Smash' is capable of accomplishing such a feat.
#3. Martina Navratilova- 332 Weeks
The situation was not easy for 'The Wimbledon queen,' as her long-time adversary Chris Evert was not willing to give her a field in the WTA rankings. However, after much hard work, Navratilova was able to achieve the top ranking in July 1978. She dethroned Evert from the top, ending her 113-week reign.
In 1978, the 18-time Grand Slam champion won her first Grand Slam and first Wimbledon victory, which propelled her to the top of the rankings.
Well, after all of her hard work, it was finally time for her to bask in the glory of her accomplishments. Therefore, she went on to enjoy nine overall spells at world number one. . She was last ranked in that position in August 1987, when she had 16 Slam singles wins under her belt. Her wonderful records placed her in the 3rd position in our list of ATP & WTA Rankings.
Read more: [Updated] Most weeks at no.1 in tennis (male)
#2. Stefi Graff- 377 Weeks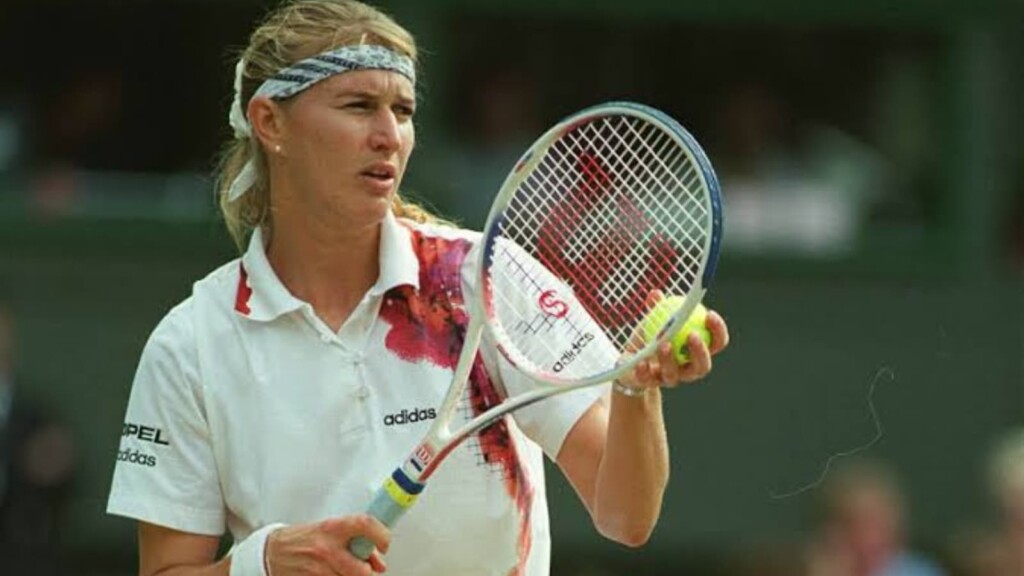 Now, this brings us to the number 1 spot holder on our list of ATP & WTA Rankings. Honestly, our list can't be completed without her. Steffi Graf is a name to reckon with in the world of tennis. Often regarded as the greatest of all time, there might not be a lot of records in the book that the champion player hasn't broken. Winner of as many as 22 Grand Slam titles, Steffi's presence was enough to send shivers down the spine of her opponents. Steffi's versatility and dominance across different surfaces made her the fan favourite. The extent of the German tennis star's dominance can be gauged by the fact that she held the world's No. 1 ranking for 377 weeks.
Graf first rose to the top of the rankings in August 1987. After breaking the reigning of Evert and Navratilova, Graf enjoyed 186 weeks in the top position on her first spell. Also, the 'Fraulein forehand' didn't just stop there. She went on to create history by completing the Calendar Golden Slam of winning all four Majors and the Olympic gold medal in 1988. . Graf achieved such a performance that the phrase "Golden Slam" was coined. Furthermore, with these accomplishments on her side, she went on to spend 377 weeks as the World's No. 1 tennis player, an astonishing record that remains untouched to date.
#1. Novak Djokovic- 378 Weeks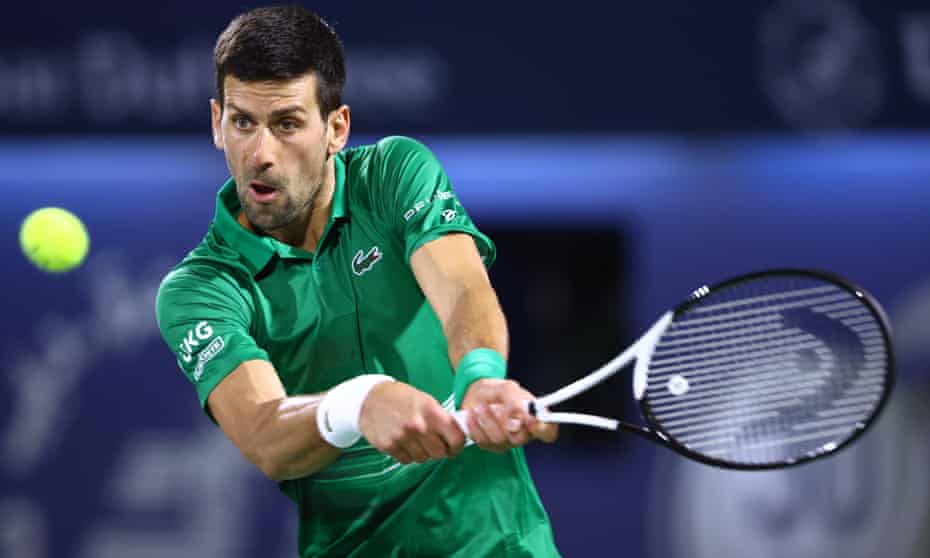 The 1 member of the 'Big Three' already appeared on this list and thus it leaves the second member of the trio to feature here. Novak Djokovic has been the World Number One for a record 378 weeks and equalled Stefi Graff's record recently. From July 7, 2014, to October 31, 2016, the Serbian superstar was ranked number one for the longest time.
Aside from his rivals Nadal and Federer, Djokovic is one of the most successful players. He deserved to be at the top since he has dominated the court for the past decade. He is also considered to be the 'King of the Australian Open' due to winning the trophy 12 times. Astonishing, isn't it? The Serbian tennis player became the No.1 tennis player for the seventh time on 23rd January 2023 as a result of his 10th Australian Open title.
Note: Stats are up to date till 23/02/2023. Written by Pritha Ghosh and states are updated by Koushik Biswas