Tennis has given the world hundreds of legendary players in the past and is still continuing in doing so. The list of new talents changes probably every 5 to 6 years and we get to witness impactful performances every time. The brands get in touch with those players who have a massive fan base and an extreme impact on the sport and on people. And here is a list of the top 10 highest-paid tennis players of 2021.
1. Roger Federer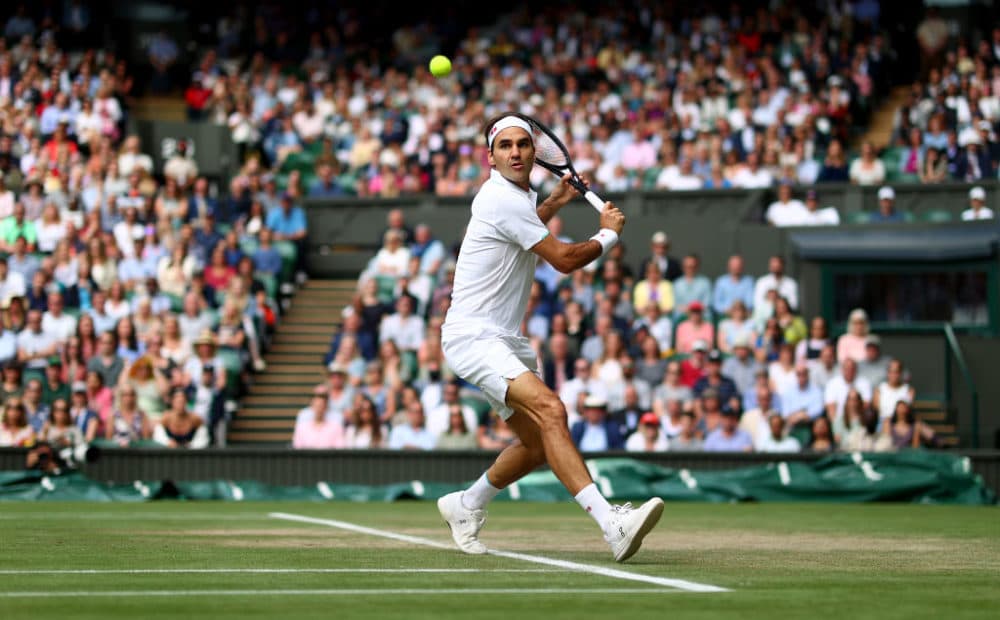 Roger Federer tops the list as the highest-paid tennis player of 2021. The Swiss tennis player earned a total of $90.6 M in 2021. $52 million from this total is earned from the endorsement from companies Nike, Rolex, Credit Suisse, Wilson, etc. His endorsement includes a total of 14 brands and half of them are working with him for more than a decade now. It is even said that brands love working with Federer as they never want to get out of his endorsement socket after working once.
Till date, he has won 103 career titles and it is also the second-highest number of titles in the open era. This massive number of titles includes 8 Wimbledon titles and 5 US Open titles as well.
Read also: ATP Tour records: Most titles in tennis career (men's)
2. Naomi Osaka
The second-highest-paid tennis player in 2021 is Naomi Osaka with$ 60.1 M in pre-tax income. More than 90% of her income is made off the court. A good amount of her income comes from brand endorsements. She has been a part of endorsements of companies like Nike, Citizen Watch, MasterCard, Yonex, etc.
The 23-year-old is the winner of 7 career titles as of now. She won her first two Grand Slams at the 2018 US Open and the 2019 Australian Open back to back.
3. Serena Williams
With $ 41.8 M, Serena Williams becomes the third highest-paid tennis player in 2021. Throughout her career, she is associated with the Chicago-headquartered brand. Her sponsors also include Pepsi, Aston Martin, Gatorade, etc. The 39-year-old won Grand Slam singles titles 23 times. Serena is undoubtedly one of the greatest women tennis players of her era.
Read also: Most Grand Slam Titles in Women's Tennis (active players) 2021
4. Novak Djokovic
Standing at the fourth position of this list is Novak Djokovic with $38 million. The currently ATP ranked No. 1 player is sponsored by Uniqlo. Other of his major brands include Mercedes-Benz, FitLine, Sergio Tacchini, etc. His total of 85 career singles titles includes 20 Grand Slams, five year-ending championships, and 36 ATP Masters Series 1000 titles.
5. Rafael Nadal
No list of tennis records is finished without the Big Three. Similarly, this list needs to have Rafael Nadal as well. He is the fifth highest-paid tennis player of 2021 with $27 million. The 88 career titles holder sports a luxury watch of Richard Mille as a part of the endorsement deal. Some of his massive endorsements include Tommy Hilfiger, Emporio Armani, Heliocare, Banco Sadabell, etc.
Read also: 10 longest winning streak in tennis history which are unforgettable
6. Kei Nishikori
The tennis ace Kei Nishikori is the 6th highest-paid tennis player of 2021 with $26 million. A big part of his total income comes from different endorsement partners. This includes massive brands like Japan Airlines, NTT, Lixil, Procter & Gamble, Asahi, and Nissin.
Nishikori won 12 singles titles and was the runner-up at the 2014 US Open. He is the second male player from Japan to get ranked in the top 5 in singles. Also, he is the only Japanese player to achieve so in the Open Era.
7. Daniil Medvedev
Daniil Medvedev is the seventh highest-tennis player of 2021. The 23-year-old is the brand ambassador of Tecnifibre and the face of Lotto Sports. Other parts of his income include the wholesome prize money of different tournaments. The winner of 4 singles titles has an estimated net worth is near about $2,950,000
8. Dominic Thiem
The next on this list is Dominic Thiem with $9 million. He is one of the most consistent players on the ATP circuit. His endorsement deals include Rolex, Bank Austria, Babolat, Adidas, Sky Sport, Duravit, etc. The 27-year-old is the winner of 17 ATP singles titles. He was the winner of the 2929 US Open and successfully reached 3 other Grand Slam finals at the 2018 French Open, 2019 French Open, and 2020 Australian Open.
9. Stefanos Tsitsipas
The ninth position on this list is held by Stefano's Tsitsipas with $8 million. A good amount of his earning comes from endorsements with Wilson, Rolex, Rexona, Adidas, etc. And one of the other parts is the prize money from tournaments.
Read also: Most matches in Tennis history (male & female): Tennis Records
10. Ashleigh Barty
Concluding the list with Ashleigh Barty with the earning of $5.8 million in 2021. She is endorsing brands like Head, FILA, Rado, Esmi, Jaguar, etc. She uses racquets manufactured by Head and her tennis apparel and footwear are from FILA. These are some of her endorsements and a good source of her total income. Her net worth includes several prize money as well.