Modern tennis is originated as lawn tennis in Birmingham, England, in the late 19th century. Tennis is played by more than 128 players globally and every year the number of players and their records are rising as well. Recently, on 12th May 2021, Serena Williams completed her 1000th match against Nadia Podoroska of Argentina, at the Italian Open tennis tournament in Rome. She is an absolute legend in her field and has created several unbeatable records like most Grand Slam singles titles (23), three doubles gold medals at the Olympics and the list continues to infinity. So many players have been playing for a long and have their records. Let's have a look at the Top 10 tennis players who have played the most matches.
10. Novak Djokovic
Novak Djokovic, the Serbian professional tennis player who is currently ranked as world No. 1 by the Association of Tennis Professionals has played a total of 1142 matches in his career till now. He has won 948 matches out of all the matches with a winning percentage of 83%. Djokovic has been the No. 1 in tennis for the longest period of time of 320 weeks and has also won 18 Grand Slams. He is the winner of 82 ATP singles titles, 5 ATP Finals titles, and 36 ATP Tour Masters 1000 titles. He has also made the record of being the only male player to win all 9 of the ATP Tour Masters 1000 tournaments twice.
Read also- 10 longest winning streak in tennis history which are unforgettable
9. Virginia Wade
Virginia Wade is the 9th player in the list of Top 10 players who played the most matches. She has played a total of 1168 matches and won 839 out of them. In her tennis career from 1962 to 1985, she has won 55 singles titles, achieved a career-high at No 2, three Grand Slams (1986 US Open, 1972 Australian Open, 1977 Wimbledon), 3 Major tennis singles championships, and 4 Major doubles championships. In the history of tennis, she is the only British woman to win titles at all four Majors.
8. Rafael Nadal
Rafael Nadal is one of the most famous players of his time. He is ranked world No. 3 by the Association of Tennis Professionals and has played 1226 matches. He has successfully won 1019 matches with a winning percentage of 83.1. He has also been ranked No. 1 in the ATP rankings for a straight 209 weeks. He has 20 Grand Slams to his name. he also has the best finish at each of the four Grand Slams. Nadal is the youngest player in the Open Era to achieve the Career Grand Slam. He is also the only player to win at least 1 Grand Slam for 10 consecutive years (2005-2014), and 400+ matches on both hard courts and clay courts.
7. Ilie Năstase
The Romanian tennis player was one of the world's top players of the 70s and was ranked No. 1 globally from 23 August 1973 to 2 June 1974. He has played 1238 matches and with a winning percentage of 73.1, he has won 905 matches. He has won 2 Grand Slams and is one of the 10 players in history to win 100+ ATP professional titles. On his 70th birthday, he received the Star of Romania. He was also made a Knight of France's Legion d'honneur in 2009 for his exceptional sporting career.
6. Guillemo Vilas
Guillermo Vilas, the Argentine former professional tennis player, is the No. 1 player of the Grand Prix seasons in 1974, 1975, and 1977. He has played 1248 matches and won 951 matches out of it with a winning percentage of 76.3. Vilas made a record 53-match winning streak on clay courts, which was later surpassed by Nadal in 2006.  He won 2 Grand Slam singles tournaments and 16 of the 31 Association of Tennis Professionals in 1977. 977 is considered to be the best year of his career.
5. Ivan LendI
Ivan Lendl, the Czech-American former professional tennis player who was was ranked world No. 1 for 270 weeks and won 94 singles titles has played a total of 1310 matches in his career. He has won 1068 matches out of all the matches with a winning percentage of 81.5. He is the winner of 8 Grand Slams (Single).
4. Christine Marie Evert (Chris Evert)
Christine Marie Evert, the American former world No. 1 tennis player, was one of the dominant women's players of her time. She has played 1448 matches in his career from 1974 to 1986. She has played 1448 matches and won 1308 of them with an exceptional winning percentage of 89.99%. Chris has 18 Grand Slam singles championships and 3 doubles titles in his bag of awards. Chris Evert was also the world's No. 1 singles player in 1974, 1975, 1976, 1977, 1978, 1980, and 1981 at the year-ending.
3. Roger Federer
Roger Federer, the legend of his era, is considered to be one of the greatest tennis players of all time. He is ranked No. 8 in his field by the Association of Tennis Professionals. The legend has a record of winning 20 Grand Slam men's singles titles 103 ATP titles. He has played 1515 matches and won 1243 out of it and has a great winning percentage of 82.1%. He is the only player who won all the consecutive 5 titles at the US Open (2004–08). The dominant is also the only player to register at least ten titles on clay, grass, and hard courts. He also has won an all-time record of 71 hardcourt titles, 19 grass-court titles, and 11 clay-court titles. He also has the most number of records in tennis to his name and the list continues.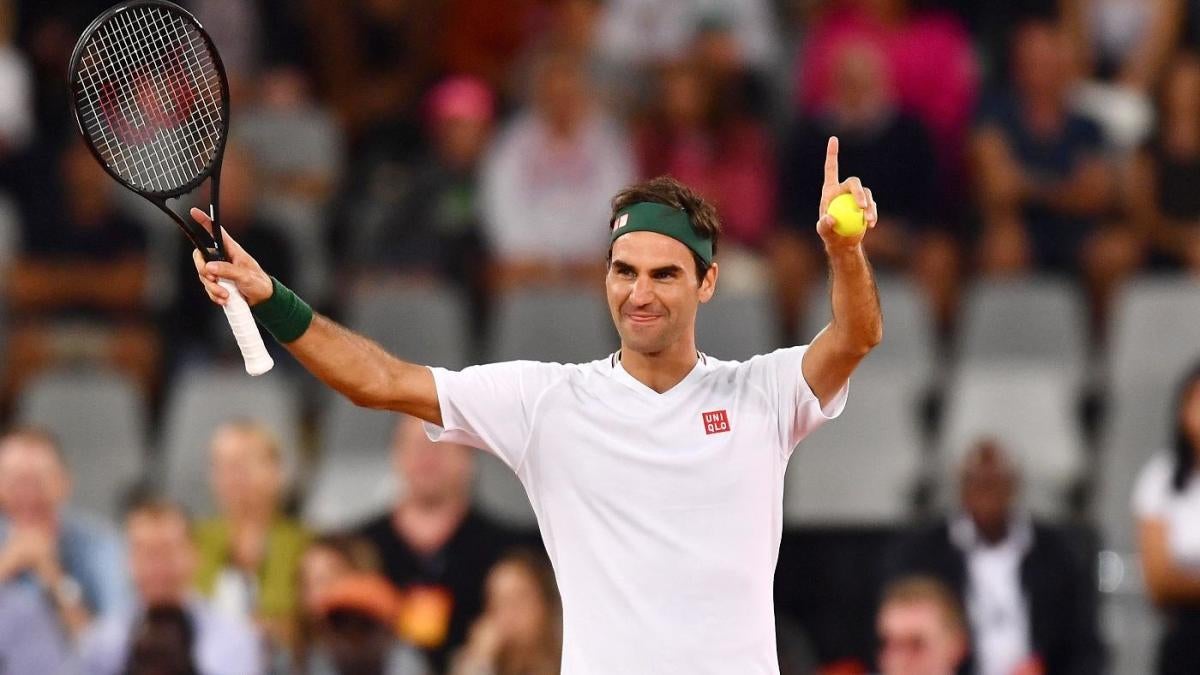 2. James Scott Connors (Jimmy Connors)
Jimmy Connors, a No. 1 former American Tennis player, has played second-highest number of till now. He has played 1557 matches and won 1274 matches of it. He too has a great winning percentage of 81.9%. Connors made a record during his time from 1974 to 1977 to hold the top Association of Tennis Professionals ranking for consecutive 160 weeks and a career total of 268 weeks. He is also the first male player to remain at the No. 1 for over 200 weeks. He has a male record of 109 singles titles and winning more matches than any other male professional tennis player in the open era. Connors has also won 16 doubles titles that include the men's doubles titles at Wimbledon in 1973 and the US Open in 1975.
1. Martina Navratilova
The player who has played the most number matches is Martina Navratilova. She has played 1661 matches which is certainly an unbeatable record and she won 1442 matches with a winning percentage of 86.8%. She started playing in 1975 and ended the record of the most number of matches in 2005. In this time, she won 18 Grand Slam singles titles and won 167 titles (an Open Era record). She was at the top of the rankings for 331 weeks.