BCCI is eyeing two persons for the role of Head coach of Team India after the T20 World Cup 2021 is today's biggest cricket news. Currently, Ravi Shastri is the head coach of the India cricket team. But he confirms that he will be retiring from his position after his tenure ends.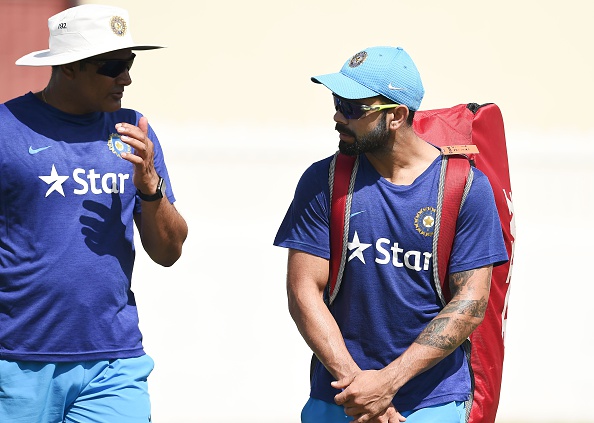 Read also: Virat Kohli to step down as the T20 captain after the T20 World Cup
Things kind of fell out the last time when Kumble was a head coach of the Indian team in 2016-17. According to many reports and different cricket news, captain Virat Kohli removed the former Indian cricketer from the position. But once again after these years, Sourav Ganguly-led BCCI may approach him for the position of the Indian head coach. Also, BCCI may approach VVS Laxman for the position after Ravi Shastri's tenure ends after the T20 World Cup.
These are what sources informed regarding this situation:
A senior BCCI source privy to the development informed PTI on conditions of anonymity, "Anil Kumble's exit needs course correction. The manner in which the CoA succumbed to the pressure of Kohli and removed him, wasn't the best example set. However, it also depends on whether Kumble or Laxman are ready to apply for the job."
According to Indian Express, "Before deciding to Approach Anil Kumble the BCCI is learnt to have contacted Mahela Jayawardene with the offer to take on the role of Head Coach of Team India after T20 World Cup 2021."
A source in the know of development informed the ANI, "While the process will once again be a transparent one, it is no secret that Kumble did a good job with the team. What led to the differences four years back doesn't concern anyone now as everyone has moved ahead. While he would definitely be a good option, it needs to be seen whether himself agrees to come on board a second time. So his nod would also matter. But yes, he is definitely someone who can take the team forward."