Sam Northeast became only the 11th batter in the history of first-class cricket to score 400 runs in an innings. He achieved the feat during a Division Two encounter between Glamorgan and Leicestershire during the 2022 County Championship.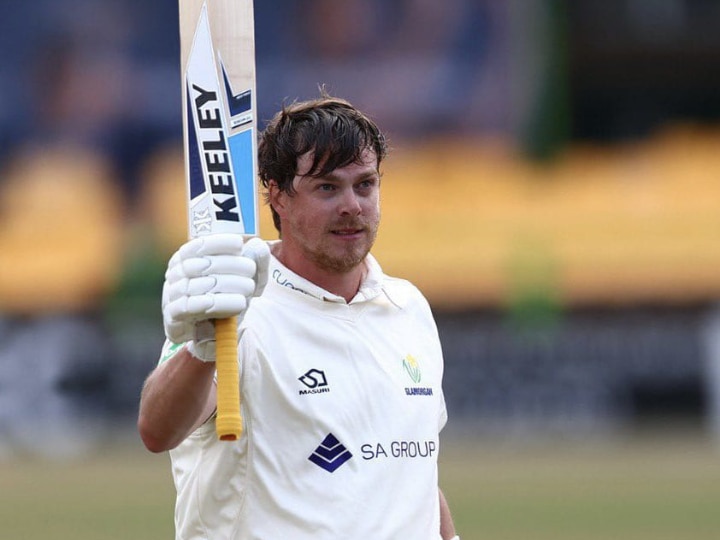 Also Read: WTC 2021-23: Records and Stats of the season so far
After Leicestershire made 584 in their first innings, Glamorgan was in a tricky spot, losing their first two wickets for nine runs. However, it was a Northeast show thereafter, as the No.4 steadied the ship, batting 447 deliveries to reach his maiden quadruple century. His previous high before the game was 191.
Overall, ten other batters have recorded a score of 400 or more in all first-class cricket, with Brian Lara and Bill Ponsford reaching the landmark twice each. Lara is also the only batter to score more than 500 runs in an innings. Only two batters have a 400+ knock this century: Lara and Northeast.
#1. Brian Lara: 501* | Warwickshire v Durham, 1994
The 1994 County Championship clash between Warwickshire and Durham created history after Lara became the first – and to date only – batter to cross 500 runs in a single inning. Durham, batting first, made 556-8d in their first innings, after a fine double ton by John Morris.
The seemingly tall target, however, ended up looking small, as Warwickshire posted 810-4d in their innings, with Lara, batting at No.3, taking 427 balls to score 501*. His mammoth innings had as many as 62 fours and 10 sixes.
Read Also: Most Sixes in ODI Cricket History
#2. Hanif Mohammad: 499 | Karachi v Bahawalpur, 1959
Hanif Mohammad could have become the first person to score 500 runs, if not for an unfortunate run-out on 499 in Karachi's first innings in the Quaid-e-Azam Trophy. After Bahawalpur made 185 batting first, Karachi was led by a brilliant knock from Hanif, which helped them post 777-7d. Bahawalpur was shot out for 108 in the semifinal, giving Karachi a mammoth 479-run win. Hanif's act lasted a whopping 635 minutes.
#3. Don Bradman: 452*, New South Wales v Queensland, 1930
Also Read: Most Test runs in Cricket history: Top 14
No batting list is ever complete without the presence of the great Don. Bradman did not have a great start to the 1930 Sheffield Shield encounter against Queensland, scoring three in the first innings, as his team was shut out for 235. However, he made up for it grandly in the next essay, stretching the slender eight-run lead that NSW had gained to a mind-boggling 769 runs. Bradman took 465 balls to score an unbeaten 452, which remained the highest first-class score for the next 29 years.
#4. Bhausaheb Nimbalkar: 443* | Maharashtra v Kathiawar, 1948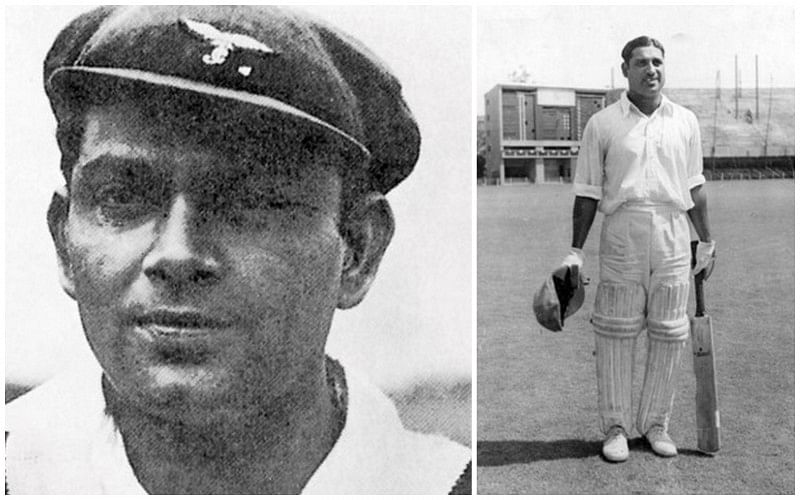 The only India batter with a quadruple ton in any game format, Nimbalkar achieved the feat during the Ranji Trophy encounter in Pune. After Kathiawar made only 238 runs on the board in their first innings, Maharashtra bounced back strongly with opener Kamal Bhandarkar making 205. However, his innings were overshadowed by Nimbalkar, whose 443* helped the side to 826-4d. The match eventually ended in a draw.
Read Also: Most Test matches lost as a captain
#5. Bill Ponsford: 437 | Victoria v Queensland, 1927
Ponsford had already recorded a 400+ knock in first-class cricket in 1923, but bettered his own tally four years later, registering what still remains the fifth-highest score in the format. Playing for Victoria in the Sheffield Shield, Ponsford, opening the innings, struck a brisk 437 in his team's score of 793. Queensland was bowled out for 189 in reply, and could only make 407 while following on, giving Victoria a 197-run win.
Other batters with 400 runs in a first-class inning:
Bill Ponsford, 429, Victoria v Tasmania, 1923
Aftab Baloch, 428, Sind v Baluchistan, 1974
Archie MacLaren, 424, Lancashire v Somerset, 1895
Graeme Hick, 405*, Worcestershire v Somerset, 1988
Sam Northeast*, 410*, Glamorgan v Leicestershire, 2022
Brian Lara, 400*, West Indies v England, 2004
Also Read: Most Sixes in Test Cricket
N.B: The stats and records are updated as of 23/07/2022.