Records are made and broken probably in every other match these days. The new and modified rules of cricket have made the process of scoring more runs easier than previously. If one compares the batting records of recent years and the past years in international cricket, one can see the change and the rise in scoring runs, and most centuries have increased massively. Talented cricketers have utilized this opportunity in every way possible and remained very consistent on the field. These players have proven their worth and calibre and broken every boundary possible to strengthen their team and break the opponents. Here are the top 5 players with the most centuries in international cricket since 2016.
Read also: Most Sixes in Test Cricket
1. Virat Kohli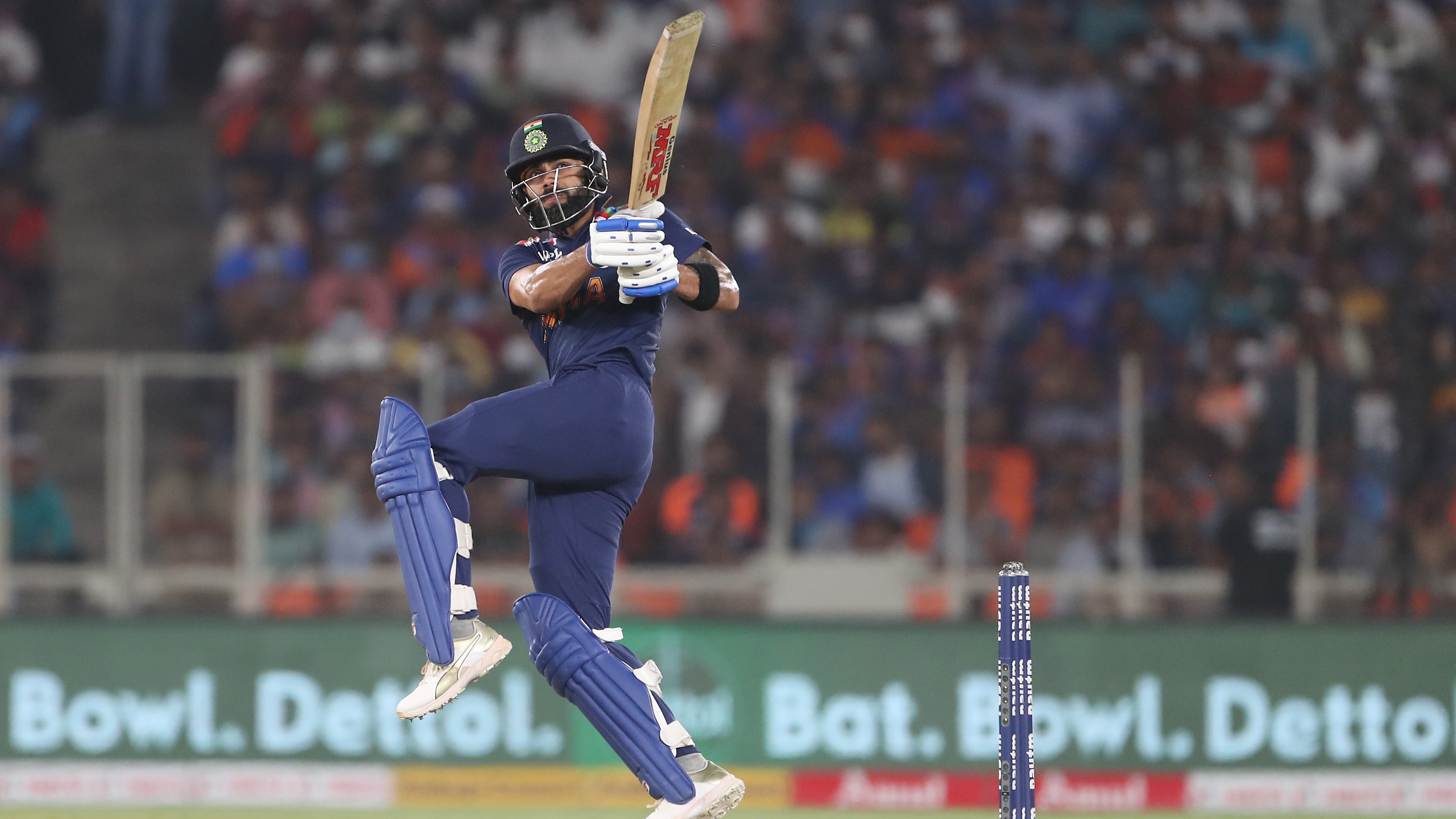 The last time we saw Virat Kohli scoring a century was in November 2019 against Bangladesh. The COVID-19 pandemic delayed many matches starting from IPL to international cricket matches, which is why we couldn't see our favourite place on the pitch in 2020 like other years. In the few matches that Virat Kohli got to play after 2019, his performances have not been to the mark the fans deserve from him. For the past year and a half, the Indian captain is definitely going through a rough patch when it comes to the century. But still, a king always remains the king, so this is why probably Virat Kohli is known as the king of cricket. Even after having a rough patch on the field, he tops the list with the most centuries in international cricket since 2016. From 2016 to today he has scored 36 international centuries.
2. Rohit Sharma
The second cricketer on this list is none other than one of the biggest assets of Indian cricket, Rohit Sharma. The vice-captain has proven to be a very pivotal part of any match be it in limited-overs or test cricket. The Indian opener has been consistent and in his best form in recent years. His last century was against Australia in January 2020. Also, he has scored the most centuries in T20 international matches. In the 2019 World Cup, Rohit Sharma smashed 5 centuries, which helped the team in different matches reach the semi-finals. Since 2016 he has scored a total of 29 international centuries.
3. David Warner
When it comes to opening in the blazing way possible, the open is none other than David Warner from Australia. The former captain of Australia was, is, and will be impactful for the team. Even at the age of 34, he is doing well for his team. In November 2019 David Warner smashed 335 runs against Pakistan at the Adelaide Oval. For the upcoming T20 World Cup David Warner will definitely show wonders and score many runs for the team. He is exceptional in all three formats of the game and since 2016 he has scored a total of 24 international centuries.
Read also: Cricket Controversies: 5 selection controversies featuring team India
4. Joe Root
The fourth cricketer on this list is the captain of the England test cricket team, Joe Root. His most recent century rather, a double century was against India in February 2021 where he scored 218 runs. In this match, he became the first-ever cricketer who scored a double century in his 100th test match. Also, he scored 16 centuries in his ODI career, which is the highest by a cricketer from England. His overall performance in the team has always been great and he has contributed to the team's win at several times where he single-handedly dominated the match. Lastly, he scored 22 international centuries since 2016.
5. Steve Smith
Steve Smith is one of the best cricketers of this time. He has portrayed world-class performances, especially in test cricket. He has contributed way too many times for his country and helped the team to win different matches. He was banned from international cricket in 2018 along with David Warner for ball-tampering. Still, he managed to be at the top 5 in this list with 21 international centuries since 2016. He has also decided to not participate in the T20 World Cup as he believes test cricket is his main goal. He wants to be fit and in his best form for the Ashes, so he decided not to participate in the T20 World Cup. His determination proves that he will show his ability once again in the coming test match.