The Asia Cup 2022, has finally concluded with Sri Lanka winning their sixth title of the tournament defeating Pakistan in the finals. The Lankans put up a dominating performance by beating India once and Pakistan twice(Super 4 & Final) to clinch the title.
India was the defending champions having won the 2018 edition of the tournament which was in ODI format. However, before that, India also won the 2016 Asia Cup which was the first time the competition was played in the T20 format.
Also Read: Most Titles Won in Asia Cup
India is the most successful team in Asia Cup – having won the title 7 times; Sri Lanka has 6 Asia Cup trophies to their name while Pakistan has won the competition twice.
The Indian batsmen have been a major reason for their success in Asia Cups. Let's take a look at the top 5 Indian batsmen with the Most runs in Asia Cup history.
Most Runs in Asia Cup by Indians:
#5. Shikhar Dhawan | 613* runs
Indian opener Shikhar Dhawan comes at the fifth position in our list of Most runs in Asia Cup history by Indians. Shikhar Dhawan was the Player of the Series in India's triumphant 2018 Asia Cup where he finished with 342 runs.
Overall, the left-handed opener has scored 613* runs in 13 games with an average of 51. Moreover, Dhawan has also notched up 2 centuries – one of those was vs Pakistan – and 3 half-centuries in the tournament.
Read Also: Most Sixes in International Cricket
#4. MS Dhoni | 690 runs
Former India skipper MS Dhoni, under whom India won the 2010 Asia Cup, has scored 690 runs in this competition. Moreover, this is the second-highest runs for a wicket-keeper after Sangakkara – in 20 innings at an average of 69, reminding him not out in 10 of those 20 innings. Dhoni has hit 1 hundred and 3 fifties to his cause.
Read Also: Happy Birthday Dhoni: Everything the Jersey no. 7 has achieved in his cricketing career
#3. Sachin Tendulkar | 971 runs
Without any surprise, Sachin Tendulkar, who dominated batting charts in the 90s and 2010s, is at the third position amongst Indians who have scored the most runs in Asia Cup. Sachin amassed 971 runs in 23 matches at an average of 51. The Master Blaster notched up 2 centuries and 7 fifties in his Asia Cup career.
Read Also: Sachin Tendulkar vs Rahul Dravid: Who Was The Better Test Batsman?
#3. Rohit Sharma | 1016* runs
India's current skipper Rohit Sharma is the fourth highest run-scorer in Asia Cup history and second among Indians only behind Kohli. The right-handed opener has aggregated 1016* runs in 30 innings he's batted in in this particular contest, raising up 1 century and 8 fifties with an overall average of 42.
Under Rohit's captaincy, India won the 2018 Asia Cup when Kohli was rested. However, now Rohit is India's full-time captain and also led India in the 2022 edition.
Read Also: Fastest to 30 T20I Wins as Captain
#1. Virat Kohli | 1042* runs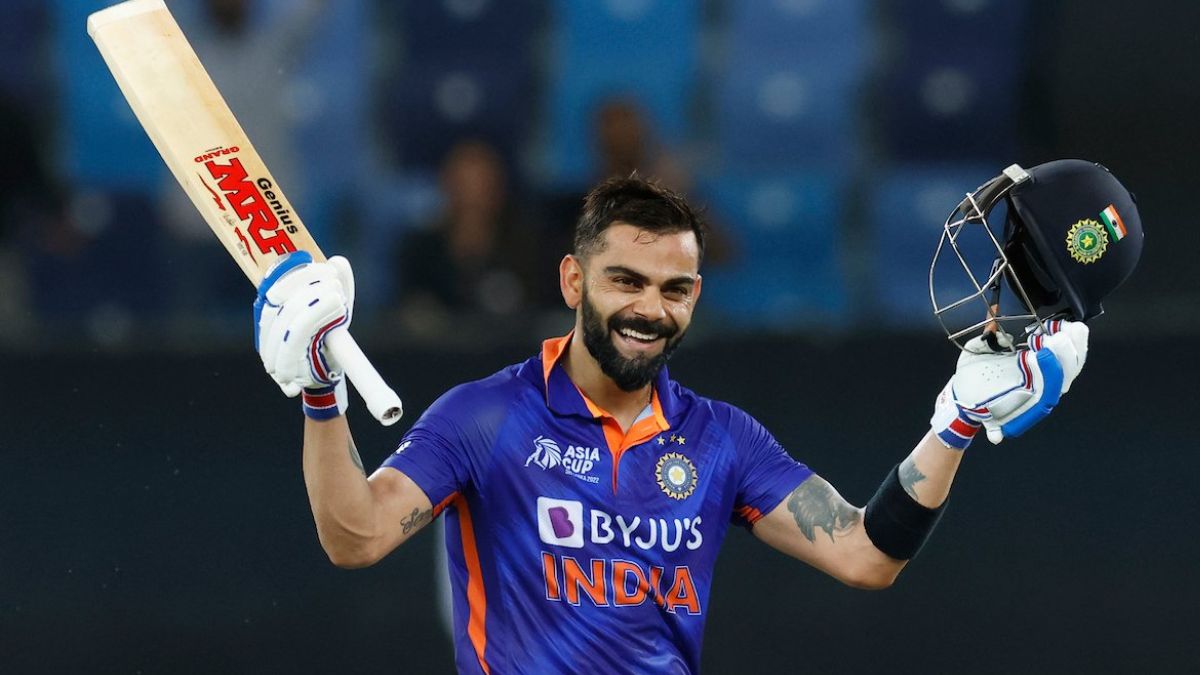 Former Indian captain Virat Kohli comes at the top of this list of Indian batsmen with the most runs in the Asia Cup. Although Kohli is the third highest scorer in Asia Cup with 1042* runs, he has scored these at a stunning average of 77.5 in only 19 innings. Meanwhile, in the top 10 list, no one has a better average of 78 than Kohli's 77.5.
The former India captain has slammed 4 centuries and 4 half-centuries in these 19 games, including his career-best 183 vs Pakistan in 2012.
Also Read: Virat Kohli vs Joe Root vs Steve Smith Test Captaincy records
Overall, he is the third-highest scorer in Asia Cup history – following Sanath Jayasuriya (1220 runs) and Kumar Sangakkara (1075 runs). Although, both have played a few more matches than Virat Kohli.
N.B: The stats and records are accurate as of 11/09/2022.