There are many cricketers who execute great performances in home matches whereas some of them show their best in away matches. There are also many legendary cricketers who have proven themselves with the best in both scenarios. Before South Africa vs India 2021-22 series starts, let's take a look at the batters with the highest away test averages in South Africa.
1. David Warner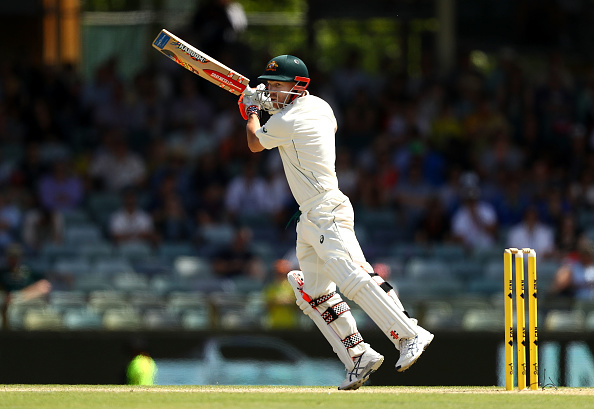 Read also: ICC Test Rankings: December 21st
David Warner is smashing all the criticism and questions against him with his extraordinary batting performances after the IPL 2022. He started playing test cricket in 2011 and has aggregated 7513 runs till today. Surprisingly his highest score is 335* in test cricket. He aggregated these test runs with an average of 48.47. Talking about his performances against South Africa in South Africa, he remained phenomenal against them as well with an average of 63.33 in South Africa. Currently, he has the highest away test average in the land of the Proteas.
2. Virat Kohli
Read also: Tamim Iqbal set to return to competitive cricket after an injury layoff
Virat Kohli sits on the second spot on this list with a test average of 55.80 in the matches played in South Africa. Kohli played quite a few good knocks against the Proteas before. Overall he played in 97 test matches and aggregated 7801 runs with the highest score being 254* and an average of 50.65. South Africa is hosting the South Arica vs India series from 26th December and the fans cannot wait to see the King of Cricket smashing boundaries after boundaries in the upcoming matches.
3. Ben Stokes
The former captain of the England cricket team Ben Stokes holds the third position on this list with an away average of 52.07 in South Africa. He played in 73 test matches till now very aggregated 4696 runs with an average of 36.4. Also, he is regarded as one of the greatest all-rounders in the sport.
4. Joe Root
Next on this list is the captain of the England test team Joe Root. Joe Root is undoubtedly a great asset for the England cricket team and has an away test average of 50.21 in South Africa. While playing against the Proteas in their land, he might have the fourth-highest average, but he scored the most Test runs among all the batters present in this list. Till now he scored 9453 runs in 111 test matches with an average of 50.01 and the highest score of 254.
5. Kusal Perera
Kusal Perera sits on the 5th position on this list with an away test average of 47.25 in South Africa. The former limited-overs captain of Sri Lanka played in 22 test matches till now where he smashed 1177 runs with an average of 30.97 and the highest score of 153.