Indian Premier League is such a platform that created a pathway for unfamiliar cricketers to become overnight sensations. Venkatesh Iyer is one such player among hundreds whose IPL career started in the most dreamy way possible.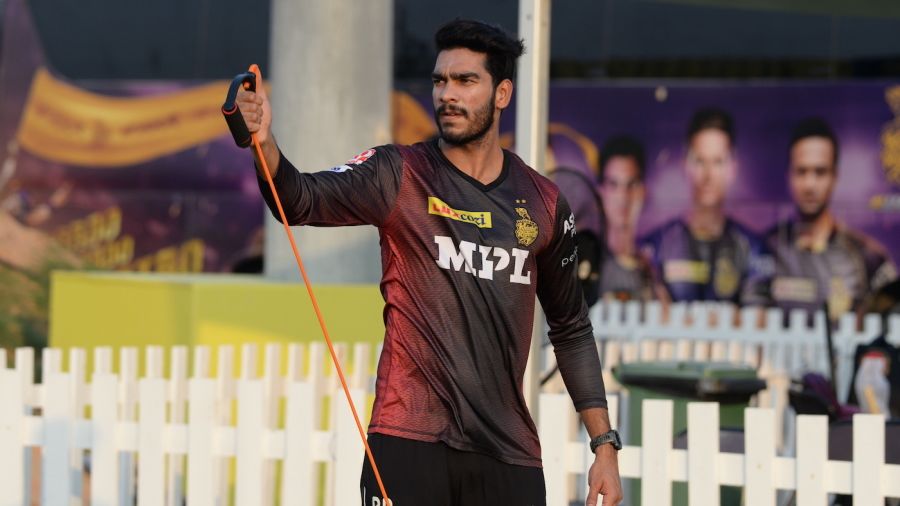 Read also: RCB vs KKR Match report: Dominant Knights crushes RCB
Venkatesh Iyer made is Kolkata Knight Riders' latest debut and what a remarkable performance he showed last night against Royal Challengers Bangalore. The 26-year-old came to pay on the ground as opener with Subhman Gill on the first match of KKR in the 2nd phase of IPL 2021 hosted in Dubai. both o ade sure to finish scoring the target as soon as possible. Ventakesh took only 27 balls to score 41* runs including 7 boundaries. KKR showed an impressive performance last night and the entire team's contribution took them from 7th to 5th position at the IPL 2021 points table. Finishing the match with a target of just 93 runs in 10 overs absolutely spiced up the points table.
Who is Venkatesh Iyer?
Venkatesh was an unknown person before yesterday for a lot of people, but with his banging debut, he definitely isn't anymore. In 2018, he made his First-class debut against Hyderabad. He played in the Syed Mushtaq Ali Trophy for Madhya Pradesh where topped the run-charts with 227 runs in 5 innings with an average of 75.66 and a strike rate of 149.34. Once again, he left a mark in the Vijay Hazare Trophy where he aggregated 198 146 in balls. Ater such magnificent performances, he received his call in the IPL from KKR. Sadly, he did not get the opportunity to play in the first half of the season but thrashed the opponents once he got to play.
The batsman is only skillful as a cricketer but also is also amazing in academics as well. He topped the intermediate (senior-secondary) examinations and his plans was sure enroll for a B.com degree. Also, he was preparing for his CA Finals simultaneously. In the end, he chose his love for cricket over CA finals. Also, he rejected a job oppurtunity from Deloitte as he was not ready to shift to Bangalore for that job. Also, he completed his MBA, and kept it as a Plan B if he could not excel in his cricketing career.