Women's Cricket is rising forward as the "All Indian Women's Selection Committee" selects a total of 25 players for U19 high performance while three players are selected from Bengal.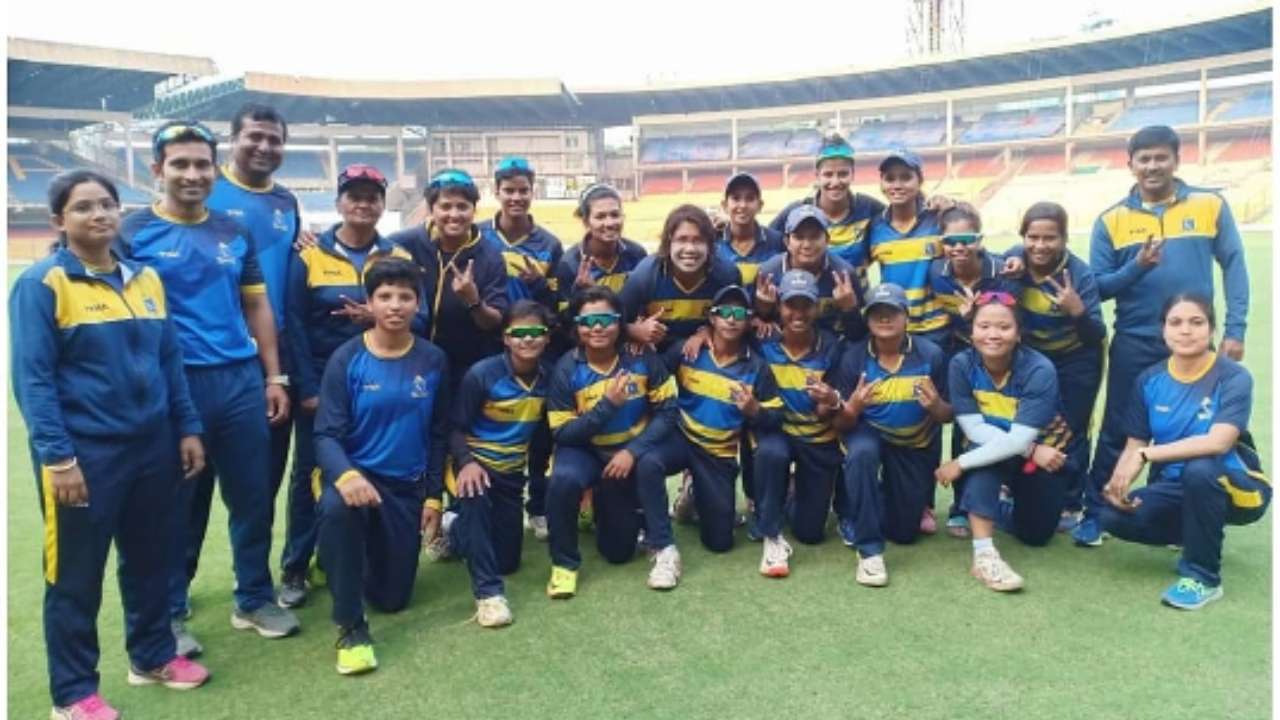 Also Read: Women's Cricket Exclusive: Bowls fast, hits it long, runs 2km under 8 min, Titas Sadhu is ready for bigger stage
Titas Sadhu, Bidisha Paul, and Hrishitha Basu are the three players from Bengal who are selected for their outstanding performance in recent times.
Moreover, three players from Mumbai and five players from UP have also got a chance on the list of 25 players. Two players each from Hyderabad and Karnataka have also been added to the list. Meanwhile, the rest of the 10 players are one each from Andhra, Assam, MP, Maharashtra, Uttarakhand, Punjab, Himachal, Jharkhand, Delhi, and Haryana.
It's just a pre-preparation for the upcoming Under 19 Women's World Cup. These 25 players will get a chance to showcase their talent to earn a place in the final team that will represent India in the tournament.
Check out the complete list of the 25 players below.
Women's Cricket: The Full list of 25 players
| Serial No. | Name | State |
| --- | --- | --- |
| 1. | Shabnam | Andhra |
| 2. | Jintimani Kalitha | Assam |
| 3. | Titas Sadhu | Bengal |
| 4. | Bidisha Paul | Bengal |
| 5. | Hrishitha Basu | Bengal |
| 6. | Shweta Sehrawat | Delhi |
| 7. | Sonia Mendhiya | Haryana |
| 8. | Vasuvi Fishta | Himachal |
| 9. | Trisha Gongadi | Hyderabad |
| 10. | Yasha Shri | Hyderabad |
| 11. | Kushbu Kumari | Jharkhand |
| 12. | Chandasi K | Karnataka |
| 13. | Nikki Prasad | Karnataka |
| 14. | Sowmya Tiwari | Madhya Pradesh |
| 15. | Ishwari Savkar | Maharastra |
| 16. | Sharvi Save | Mumbai |
| 17. | Nirmiti Rane | Mumbai |
| 18. | Hurley Gala | Mumbai |
| 19. | Mannat Kashyap | Punjab |
| 20. | Falak Naz | Uttar Pradesh |
| 21. | Parshavi Chopra | Uttar Pradesh |
| 22. | Rama Kushwaha | Uttar Pradesh |
| 23. | Shikha Singh | Uttar Pradesh |
| 24. | Sonam Yadav | Uttar Pradesh |
| 25. | Nandhini Kashyap | Uttarakhand |
Read Also: Commonwealth Games 2022: Full schedule and fixture of Women's Cricket matches