In the history of test cricket, there are some great bowlers who have performed brilliantly throughout their careers. They have always been in the top 10 of the ICC rankings for bowlers. Meanwhile, they have reached the top of the ICC rankings at such a young age. Test cricket is made for the fittest player who can make it all the 5 days of a test match. The bowler can bowl back-to-back overs each day if his fitness is at the top level. However, in this article, we are going to witness those bowlers who became the youngest No.1 ranked Test bowler in the world.
#5. Waqar Younis | 23y 53d | 1993
Former Pakistan fast bowler Waqar Younis has ranked at no. 1 in ICC Test rankings in the year 1993. Younis was 23 years and 53 days old when he became the youngest no. 1 ranked test bowler in the world.
With his potent in-swinging yorkers and fearsome pace, the Pakistani speedster brought a new word to the cricketing vocabulary.
Batsmen were "Waqared" with legs or stumps spread-eagled with alarming regularity throughout his Test career – no more so than at Hamilton in the 1993 New Year's Test. His figures of 4-59 and 5-22 helped his side to a thrilling 33-run victory when the home side collapsed to just 93 all out chasing a mere 127 to win. That effort moved him above Curtly Ambrose into the top spot, wherein total he spent 39 matches (367 days) as the top-ranked Test bowler between 1993 and 1995.
Read Also: Most wickets in ODIs in 2021
#4. Joey Palmer | 23y 15d | 1882
Former Australia spinner Joey Palmer has ranked at no. 1 in the ICC Test rankings in the year 1882. He was just 23 years and 15 days old when he became the youngest no. 1 ranked test bowler in the world. That makes him at number four on this list. A medium-paced spinner who was often unplayable on pitches favoring his type of bowling.
Meanwhile, he led Australia's attack in the early years of Test cricket. Having taken eleven wickets in the February 1882 Test at Sydney which Australia won by five wickets, he followed up with nine more wickets the following month at the same venue. His figures of 5-46 and 4-44 brought another home victory – this time by six wickets – and propelled him to the top of the bowling table, ahead of Fred Spofforth. His reign at the top lasted 12 matches and 933 days between 1882 and 1886 when he fractured his knee and was never the same again.
Also Read: Most wickets in T20Is in 2021
#3. Lan Botham | 22y 259d | 1978
Former England batting all-rounder Sir Lan Botham has reached the no. 1 spot at the age of just 22 years and 279 days. He reached the no. 1 rank back in the year 1978. It is doubtful if anyone has had such a spectacular start to their Test career as Ian Botham. It took him a mere 11 Tests to overtake team-mate Bob Willis and reach number one for the first time.
At that stage, he had taken 64 wickets at just 16.54 runs apiece and it was his match return of 6-101 and 5-39 against New Zealand at Lord's which moved him into the top spot. Moreover, he was also averaging more than forty with the bat too. Injuries took their toll later in his career, but he still spent 60 Tests – 845 days – as the top-ranked bowler between 1978 and 1980 – no mean feat considering he was competing with the West Indian pacemen, Dennis Lillee and Richard Hadlee at the time.
Read Also: Most overs bowled in test cricket
#2. George Lohmann | 22y 258d | 1888
Former England fast bowler George Lohmann has reached the no. 1 spot in the ICC rankings at the age of just 22 years and 258 days. Meanwhile, he reached a milestone in the year 1888. Although the game has changed unrecognizably from the early days of Test cricket, George Lohmann's career bowling figures still inspire awe now – more than a hundred years after his death. He still owns the best bowling average and strike rate of any bowler with more than fifty Test wickets and held the world record for the best innings bowling figures for more than sixty years.
His first great performance came at The Oval in 1886 when he took twelve wickets and after returning 8-35 at Sydney in early 1887 he returned the following year to take 5-17 and 4-35 to rout Australia for just 42 and 82. He lost the top spot later that year but reclaimed it after a sensational 1896-96 series in South Africa in which he took 35 wickets at just 5.80 apiece. He spent a total of six matches and 339 days on top.
#1. Kagiso Rabada | 22y 231d | 2018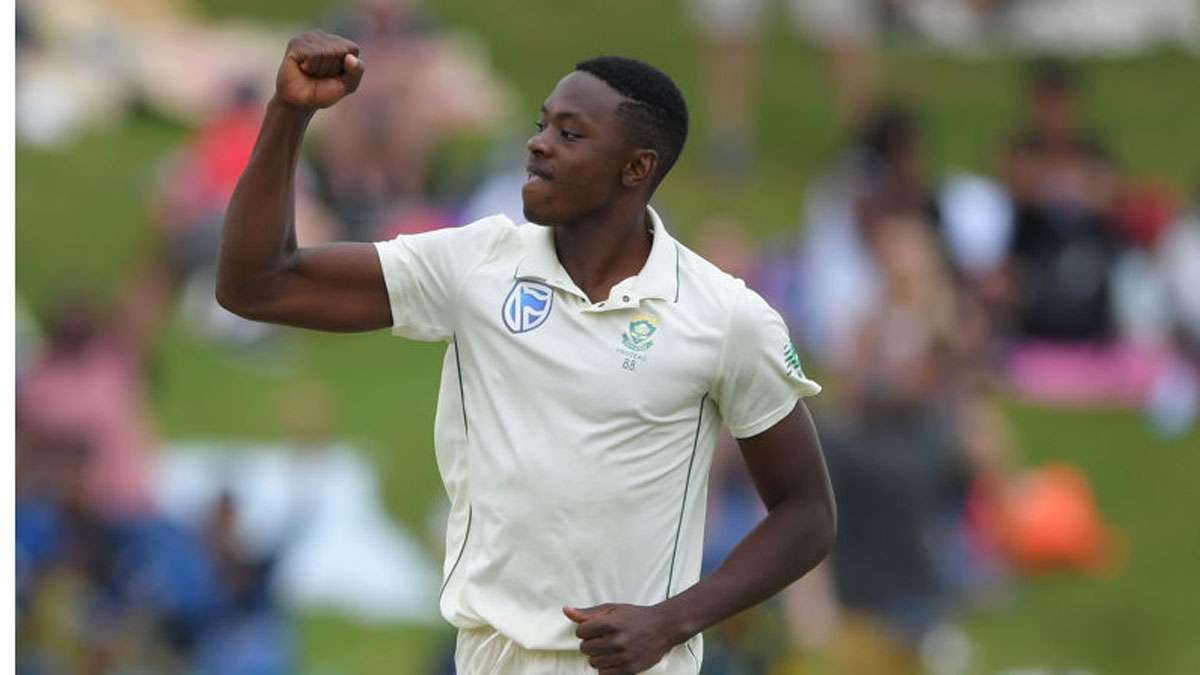 South African pace battery Kagiso Rabada has topped the ICC bowlers rankings at the age of 22 years and 231 days. Rabada has reached the milestone in January 2018. Meanwhile, Rabada has now the youngest bowler to reach the milestone in Test cricket history. Kagiso Rabada first captured the limelight at ICC U/19 World Cup 2014 in the UAE when South Africa won the title. Meanwhile, he took 14 wickets in the tournament, including 6-25 against Australia, and subsequently made his Test debut at Mohali the following year.
Rabada took a match haul of 13-144 against England at Centurion in early 2016 and took ten in the match against Sri Lanka at Cape Town in January 2017. He continued to impress throughout the year, with another ten-wicket haul coming against Bangladesh at Bloemfontein in October before his Cape Town efforts finally pushed his top. No one-trick pony, he also reached the top spot in the ODI bowling table – albeit for just five days – in May and June 2017.
Also Read: ICC WTC Table after second Ashes test
N.B: The stats are accurate as of 25/12/2021.