Spain finally sought revenge for the Euro 2020 semi-finals and beat Italy in the UEFA Nations League semi-finals. La Roja also washed away Roberto Mancini's side's long unbeaten record on the night of the UEFA Nations League semi-finals.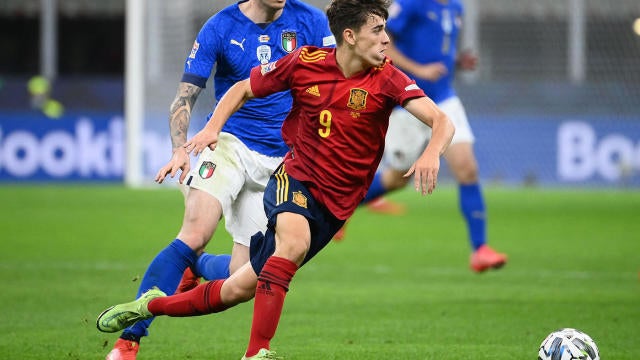 Read also: Will the Nations League affect a Ballon d'Or winner?
Ferran Torres strikes twice last night to take the team to the finals whereas Lorenzo Pellegrini scored a goal pretty late which can be counted as a consolation. Luis Enrique's side had a magnificent first half that led to the triumph. Spain made the Azzurri taste a defeat under their long streak of 37 wins.
Read also: Messi vs Ronaldo: UEFA Champions League Records
Torres netted the first goal in the first half and the second one after Leonardo Bonucci, the Italy defender, was sent off for a 2nd yellow card, that too just 3 minutes before the break. Lorenzo Pellegrini scored one for the hosts with an unlikely comeback. The Azzurri faced a defeat for the first time after losing against Portugal in September 2018.
Read also: UEFA Men's player of the year winners in last 10 years
Roberto Mancini, Italian football manager said, "This is a disappointment. We should have stayed with 11 men, we made a mistake that you can't make at this level."
The main person behind this massive win, Torres said, "We knew it was a special game, we went out in the semi-finals of the Euros, and what better way to beat them at home in other semi-finals."
Spain will lock horns against either France or Belgium in the final on Sunday. The second semi-final of France vs Belgium is occurring on Thursday in Turin.