Milkha Singh is one of the most inspirational names in Indian history. His life-style, discipline and dedication is a study course for everyone who wants to make something big in life. The flying sikh passed away aged 91 after battling with Covid-19 for nearly one month. The confirmation came from his son's tweet as he said, "My father has passed away."
His wife and former Indian volleyball captain Nirmal Kaur contracted the virus on May 21. She died in a medical facility in Chandigarh due to COVID-related complications last Sunday. She was 85 as well.
This left a void in Indian sports as Milkha Singh never go to see his last wish. Milkha's last wish was to see India win gold in athletics at Olympics.
Read Also: Tokyo Olympics 2020: India's top 10 medal contenders at Tokyo
 Flying Sikh, Milkha Singh dominated Indian track and field for over a decade in the 50s and 60s. He represented India at three Olympic Games; Melbourne 1956, Rome 1960 and Tokyo 1964. He won four Asian Games gold medals and was the first Indian athlete to win an individual athletics gold medal at a Commonwealth Games.
Read Also: 15 Iconic Photos in Olympic History
Milkha's Rome failure has haunted him throughout his life. Thushe wanted someone to take the tri-colour on the podium at the Olympics in athletics. The then World Champion, Milkha Singh was the favourite to win the Gold in the 400m final at the Rome Olympics in 1960. He finished fourth with a time of 45.73s – a national record that stood for 40 years.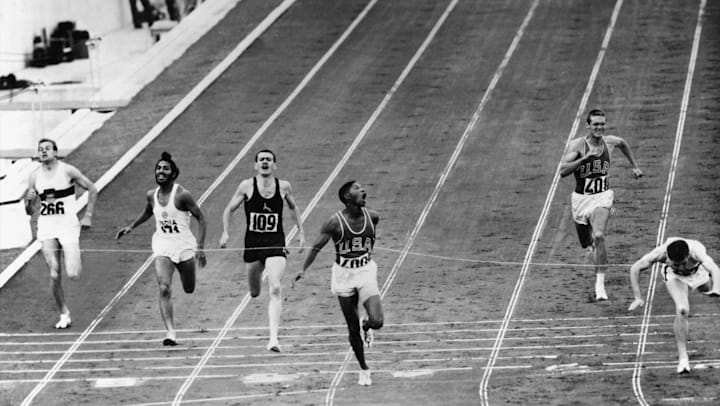 Till then no Indian has been able to do finish at the top of the podium for India at the biggest stage of sport.
"Everyone should have a goal to become something in life. In badminton, (Pullela) Gopichand has really done well. He has produced world-class badminton players. Every coach should look up to him. But athletics is the main event in the Olympics. We have produced 7-8 good athletes but couldn't win a medal. Milkha Singh, PT Usha (800m), Anju Bobby George (Long Jump), Sriram Singh (800m), Gurbachan Singh Randhawa (110m hurdles) etc", Milkha Singh at the Fit India event along with Union Sports Minister Kiren Rijiju in 2020.
"These five athletes reached the final but couldn't grab the medal. It is my last wish (that India win an athletics medal). Before the Rome Olympics, I ran 80 international races, and saw the tri-colour being raised and the national anthem being sung. I had tears of joy. I want to say there is talent in athletics in India. In Rome 1960, people believed that if someone would win 400m then it would be Milkha Singh (but it did not happen)."

Milkha Singh at the Fit India Event
As India lost one of its most inspirational athletes, it will be up to new generation Indian track and field athletes to fulfil Milkha Singh's dream. Surely, there will be no one happier than the "Flying Sikh" if that day comes at the Tokyo Olympics, starting next month.