The national sports awards committee recommended 11 athletes for the Major Dhyan Chand Khel Ratna award on 27 October 2021. It is an absolute honor not only to receive this prestigious award but also to be on the list of recommendations for India's highest sporting honor. The Indian Prime Minister, Narendra Modi recently renamed this prestigious honor as the 'Major Dhyan Chand Khel Ratna award' following India's historical bronze medals in women's and men's hockey at Tokyo Olympics.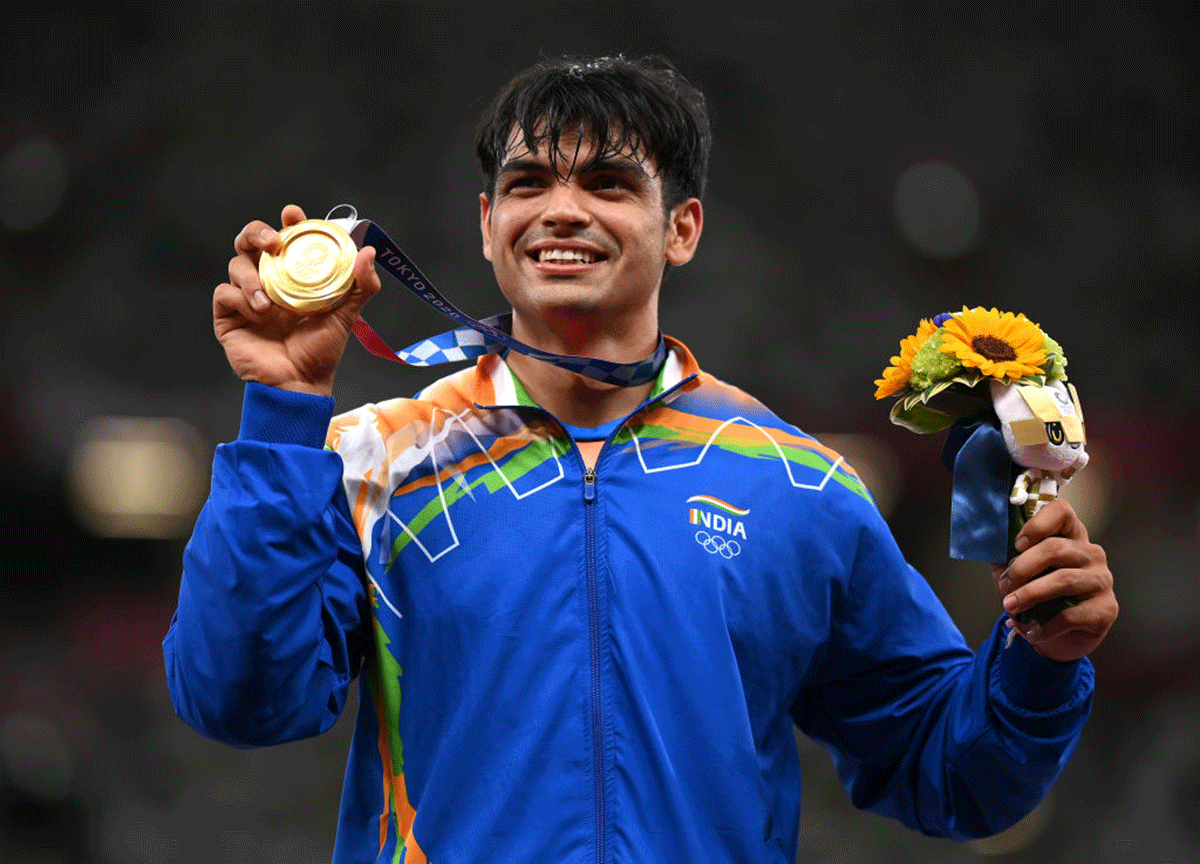 Read also: The FIH Odisha Men's Hockey Junior World Cup Bhubaneswar 2021 is to be held without spectators at the venue
Achievements of Indian athletes this year:
Neeraj Chopra, the pride of India, won a historical gold medal at the 2020 Tokyo Olympics in the javelin. Without a single doubt, Neeraj Chopra was selected on this list by some other Olympic medal winners. The Olympic medal winners recommended are Ravi Dahiya, PR Sreejesh, and Lovlina Borgohai.
Also, the captain of the Indian women's cricket team Mithali Raj along with the captain of the Indian football team Sunil Chhetri is also on this list for the Major Dhyan Chand Khel Ratna Award. Interestingly, Sunil Chhetri is the first Indian footballer to get a recommendation for this distinguished award.
Read also: SV Sunil, the former India striker retires from International Hockey
The year 2021 is a very special year for India. Starting from the Tokyo Olympics to the Tokyo Paralympics Indian athletes executed their best and bagged several awards and also glorified the nation's name worldwide. Avani Lekhara won 2 medals at the Paralympics and also became the first-ever Indian woman to achieve so. Sumit Antil also won a gold medal in the F64 para javelin throw this year. Both these athletes are also on the recommendation list for the Khel Ratna award.
15 recommended athletes for the Khel Ratna Award:
Neeraj Chopra (Athletics)
Ravi Dahiya (Wrestling)
PR Sreejesh (Hockey)
Lovlina Borgohain (Boxing)
Sunil Chhetri (Football)
Mithali Raj (Cricket)
Pramod Bhagat (Badminton)
Sumit Antil (Javelin)
Avani Lekhara (Shooting)
Krishna Nagar (Badminton)
M Narwal (Shooting)
Also, the national sports awards committee recommended 35 Indian athletes for the Arjuna Award.
Some of the nominees are:
Yogesh Kathuniya (Discus throw)
Nishad Kumar (High jump)
Praveen Kumar (High jump)
Sharad Kumar (High jump)
Suhas LY (Badminton)
Singhraj Adhana (Shooting)
Bhavina Patel (Table Tennis)
Harvinder Singh (Archery)
Shikhar Dhawan (Cricket)
Narendra Modi said d during interacting with the hockey players after the Tokyo Olympics, "I congratulate everyone in the team for the win. You have paid the biggest homage to Major Dhyan Chand. And after getting inspired by you, I made the decision because I wanted to honor hockey. "
He also added, "You have done wonders. Until India wins a medal in hockey we don't get the feeling the country has won something in Olympics."