Women in sports have always been a sensitive topic. Somehow the world is now recognizing gender equality in the sports industry. However, it was never the case from the beginning. Legends like Billie Jean King stood up for the women in sports with their leadership skills and will to change.
We, Sportz Point always found how gender parity, respect, and equality can make huge changes in life and sports. This section will cover some great contributions from female athletes, leaders, and women around the world. Every Tuesday there will be a new article on Women In Sports.
In our first article of the series, we will put a light on the sport- Baseball. To be more clear, Pro Baseball and the Major League Baseball (MLB).
Women In Sports: Female Coaches in Pro Baseball and MLB
Baseball has always been a men-oriented game. The MLB is a league structure based on male athletes, male support staff, coaches, physios, doctors, and many.
Yet, there is been few who were willing to make changes. Moreover was dedicated and strong enough to make changes. 
Female Coaches in Pro Baseball and Major League Baseball
Justine Siegal: The First-ever female coach in Pro Baseball and MLB
Justine Siegal was the first-ever female to coach a men's team in professional baseball. In 2009, she was hired by the Brockton Rox. 
Justine has a Ph.D. in Sport Psychology from Springfield College and was always wanted to be a Baseball Coach from the small age of 16.
After making history in 2009, it was just a matter of time before Justine debuted in the MLB as a coach. In 2015, she became the first-ever female coach in Major League Baseball. She was the coach of Oakland Athletics. 
Along with that, she was also the first-ever female to throw batting practice to an MLB team during Spring Training. Justine has many more achievements in her career as a coach. She coached the Japan and Mexico Baseball team as a guest coach in 2019.
Beating stereotypes has been the feature of Justine Siegal. From once being told that girls only play softballs to being a coach of a men's pro baseball team, she is been an inspiration to many. 
Justine is currently a baseball consultant for the tv show, A League of Their Own.
Rachel Balkovec: First-ever hitting coach in the MLB
Rachel Balkovec is another trendsetter in the Baseball game as a female. She is the first-ever hitting coach in Major League Baseball.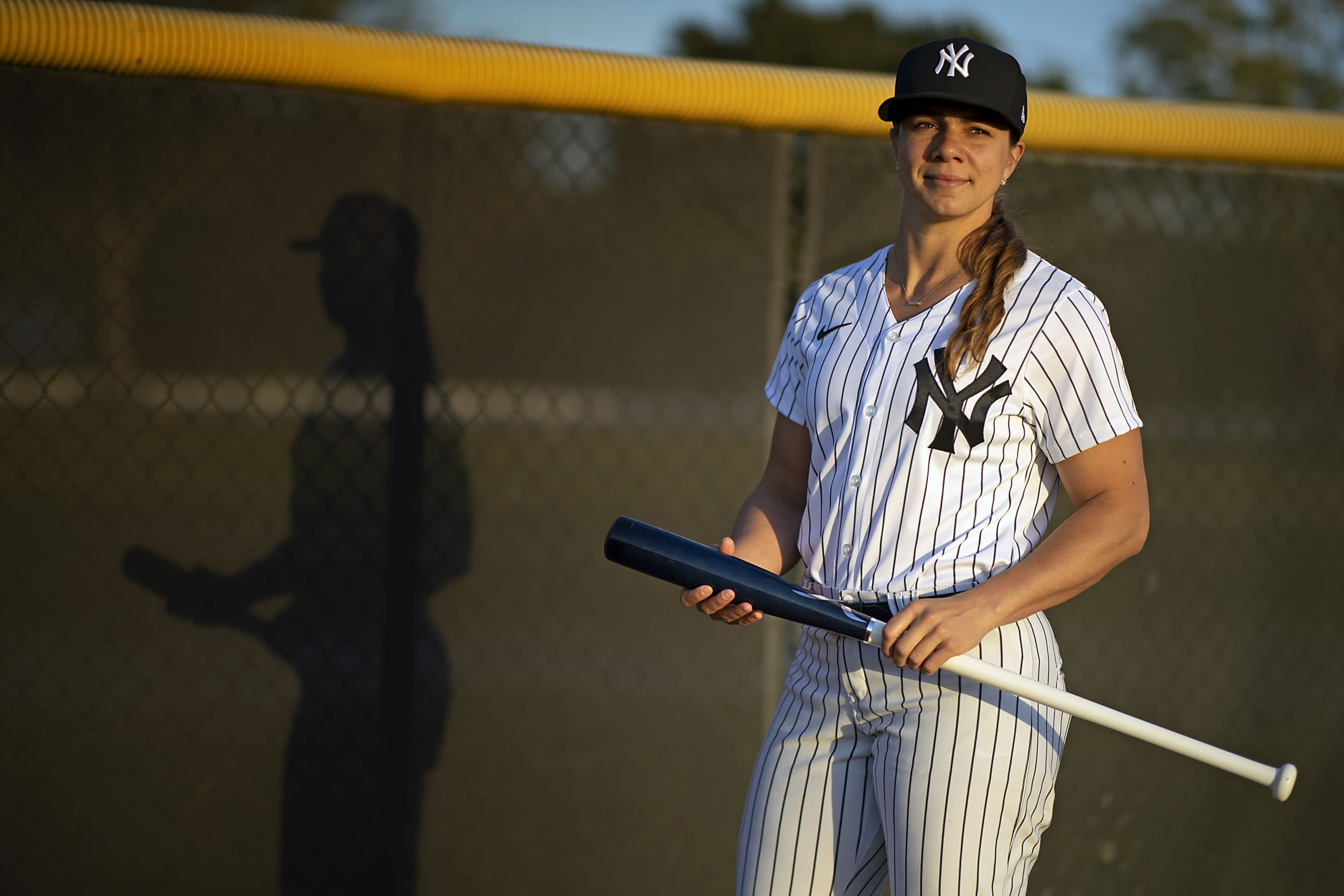 In 2019, New York Yankees appointed Rachel as their hitting coach. Before that, Rachel worked as a strength and conditioning coordinator with the Johnson City Affiliate in 2016. It was also the first time a woman had held that role in baseball.
Rachel, a woman of determination faced gender inequality issues throughout her career. In an interview with CBS News, she has explained how she was rejected in the MLB just because she was a female. 
But, she never gave up. Rachel started changing her name Rae in all of her applications. Boom! she was getting calls straightaway for the job. Eventually, she ended up joining the St. Louis Cardinals as a strength and conditioning coach.
Her fighting spirit and determination to combat any situation is a lesson for any female who wants to make a change.
Also Read: 10 Inspiring Indian Sportswomen: International Women's Day Special
Rachel Holden: Hitting coach of Chicago Cubs
Another Rachel, and nearly the same story of passion, hard work, talent, and determination.
On the same day, Balkovec was hired by the New York Yankees, the Chicago Cubs hired Rachel Holden as their hitting coach in 2019.
Before coming to coaching Holden was a four-time All-American softball player at Marshall. Post her retirement, she took up coaching. But, found the gender imparity issue in the recruiting system. Hence, she went onto make her own company, Folden Fastpitch.
As her training methods and tools started getting popular, she found herself at Justin Stone's Elite Baseball Training academy. She used to teach hitting swings to both male and female players. In 2019 as Justin was appointed by the Chicago Cubs, Folden also joined them as a full-time hitting coach.
Buy the book Women in Sports: 50 Fearless Athletes Who Played to Win (Women in Science) By Rachel Ignotofsky
 Alyssa Nakken – First full-time female coach in MLB history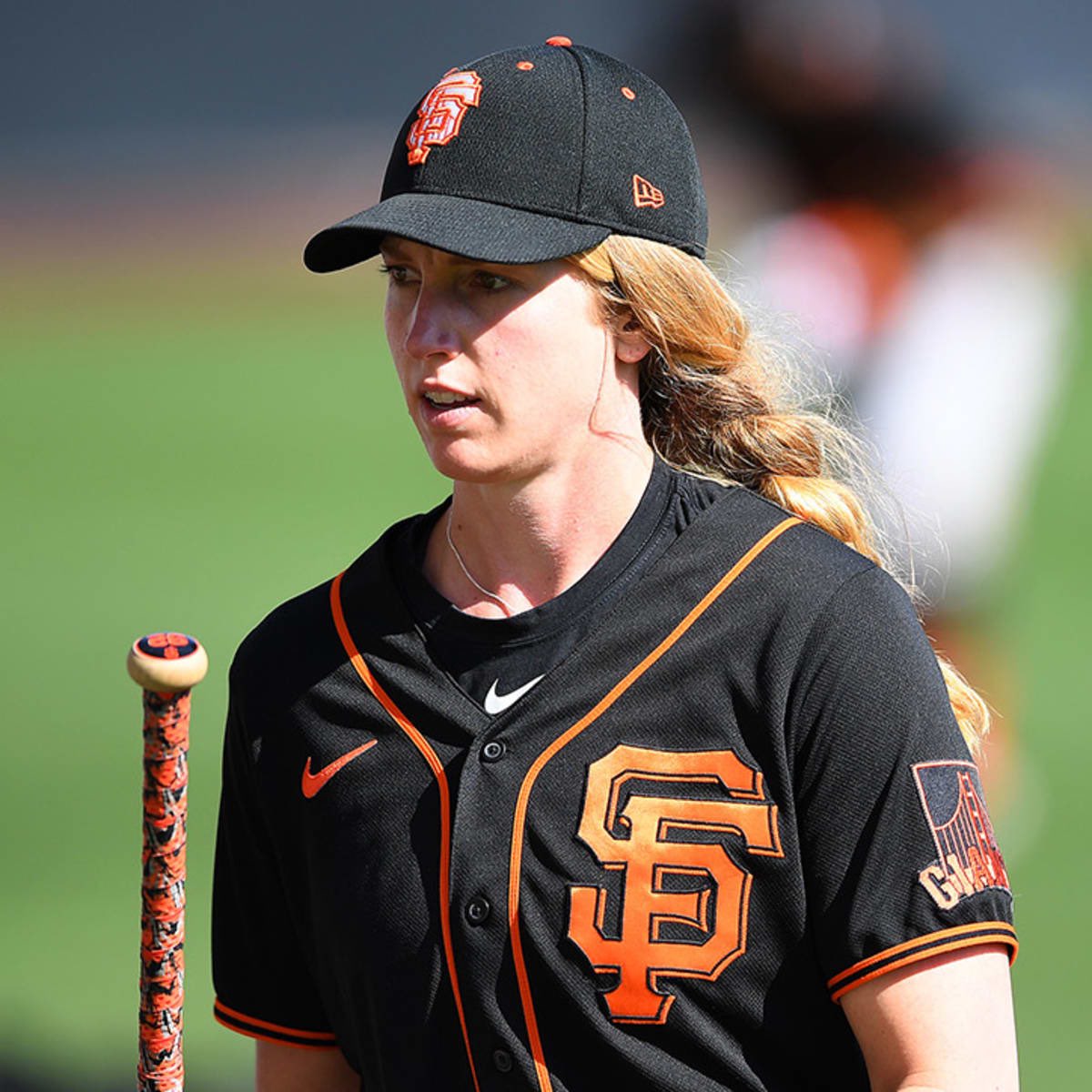 On July 20, 2020, Alyssa Nakken made history by becoming the first-ever full-time female coach in MLB history.
She was in the first-base coaching box for the San Francisco Giants in the final innings of an exhibition game.
Though, Alyssa who never thought of being a coach served the Francisco baseball operations department for six years. She worked there on multiple roles including the health and wellness programs of the department.
Alyssa will focus on fostering a clubhouse culture in the Giants team.
Alyssa was also a great softball player in her time. She is a three-time all-conference selection and a four-time Academic All-American at Sacramento State. She also has a sports management degree from the University of San Francisco.
"Coaching, I never saw it. This job has kind of been hidden for so long. I'm so excited to be in this role for the challenge and the opportunity to make an impact for this organization that I love. But also, I'm excited that now girls can see there is a job on the field in baseball. It's really cool."

Alyssa on being the First full-time female coach in MLB history
Bianca Smith: The First Black Woman to Coach in Pro Baseball
Racism in sports was always a subject of matter just like gender imparity. However, it seems like it is getting a bit less as the Boston Red Sox hired Bianca Smith as their coach in the minor league.
Though, Bianca aspires to be a major league coach one day. Bianca, who is a die-hard Red Sox fan, remembers her mother who was a Yankees fan. 
In her resume, Bianca had Two graduate degrees — one in sports business, the other in sports law. Internships with the Cincinnati Reds and Texas Rangers and one with Major League Baseball. College coaching experience. Certifications on multiple software programs that analyze pitching and hitting. And, the Red Sox could not help themselves from recruiting Bianca as their coach.
While being the coach on Division III Carroll University's baseball team, someone had asked her what she did. As in reply, she had told she was the coach of the team, the man said, "That team's going to lose."
Bianca says she kept on proving herself. 
"I try to use [those comments] as fuel. I try to prove them wrong."
Women like these have made a valuable contribution to the empowerment of women in sports and gender equality in sports. I hope this series "Women in sports" inspires every man and woman to break that stereotypes and bring change to the world. The episode – Female coaches in pro baseball is dedicated to all the women still fighting to break all the gender barriers.