We all know that Test Cricket is the best format of the game. Moreover, the hardest format in the game of cricket demands the highest quality and produces the toughest players. Also Wicket Keeping is one of the hardest job to do in the red ball format of the game. However, SportzPoint.com will discuss about Indian Batsman Kannaur Lokesh Rahul(known as KL Rahul). Can he became the wicket-keeper batsman for India in Test Cricket?
Also Read : Bowlers with best strike rates in Test Cricket
Rishabh Pant and Wriddhiman Saha in Test Cricket :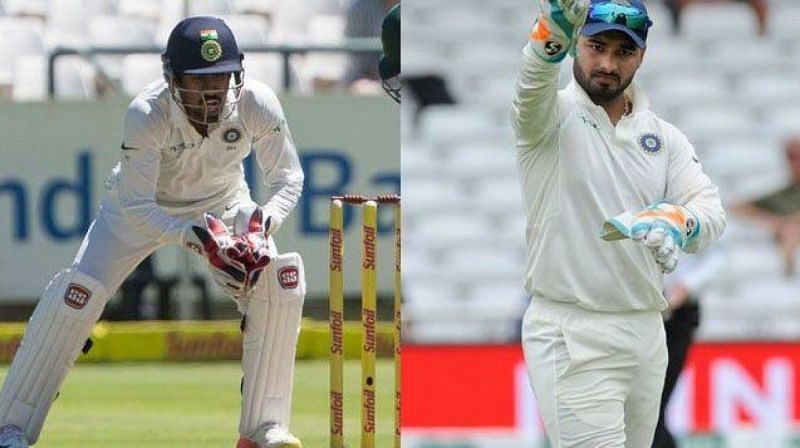 Read Also : Cricket records: Virat Kohli scores Fastest 23000 international runs
Indian Wicket-Keeper batsman, Rishabh Pant is currently playing as the wicket keeper batsman in the playing xi for India. On the other hand Wriddhiman Saha is there for as a replacement of Pant as a keeper batsman. But, Pant is not that level matured as a wicket keeper in the longest format till date. Although, he has batted well for India in both England and Australia. On the other side, Saha is a good keeper of this format but, he currently running out of form with the bat. Although, India is certainly in a big trouble with these two. So, that's why we are talking about KL Rahul as a permanent wicket-keeper batsman for India in Test cricket.
KL Rahul as a Wicket-Keeper batsman :
Also Read : Most appearances in ICC Test team of the year
In test matches there is a need for a full time wicketkeeper. There might be time when you have to keep for 90 plus overs and at that time you will want to have a player as a wicketkeeper. KL Rahul has already keep wickets in the IPL(for Punjab Kings) and also in the limited overs game, in the absence of Pant. As we all know that KL Rahul currently playing so well at the opening spot. He certainly played back to back crucial knocks for India against England(happening currently) in both Trent Bridge and Lord's. Also he smashes a century at the Lord's and sealed his name at the Lord's honours boards. Although, Rahul has not played much as a wicket-keeper batsman in test cricket.
So, we have come with this question. Can Rahul became the wicket-keeper batsman that India wanted in the longest format of the game? Is there not any other options? And the answer is yes, there was a certain talk about KS Bharat. But, currently their is no hope about him in Internationals. Let's see KL Rahul's International stats.
Indian opener KL Rahul stats :
| Format | Matches | Runs | Average | Highest Score |
| --- | --- | --- | --- | --- |
| Tests | 40 | 2297 | 35.34 | 199 |
| ODIs | 38 | 1509 | 48.68 | 112 |
| T20Is | 49 | 1557 | 39.92 | 110* |
| First Class | 82 | 6155 | 46.27 | 337 |
| List A | 90 | 3519 | 45.11 | 131 |
KL Rahul stats
According to the stats KL Rahul is yet to prove his ability of keeping wickets at the International level. Though, he keep wickets already in ODIs and T20Is for India recently. However, he is yet to be tried as a wicket-keeper batsman in Tests. With his skills of wicketkeeping at the domestic level, where he keeps wicket often, it will be very tough not to try him as a wicket-keeper batsman in Test cricket.
N.B : The stats are accurate as of 04/09/2021.