The Southampton cricket ground in England is hosting the world test Championship finals between India and New Zealand starting from 18 June 2021. Here's a list of the top 10 cricketers with the most runs and their cricket records in Southampton cricket ground. The two players from the two final teams that are on this list are the captain of the Indian cricket team, Virat Kohli and Ajinkya Rahane.
1. Zak Crawley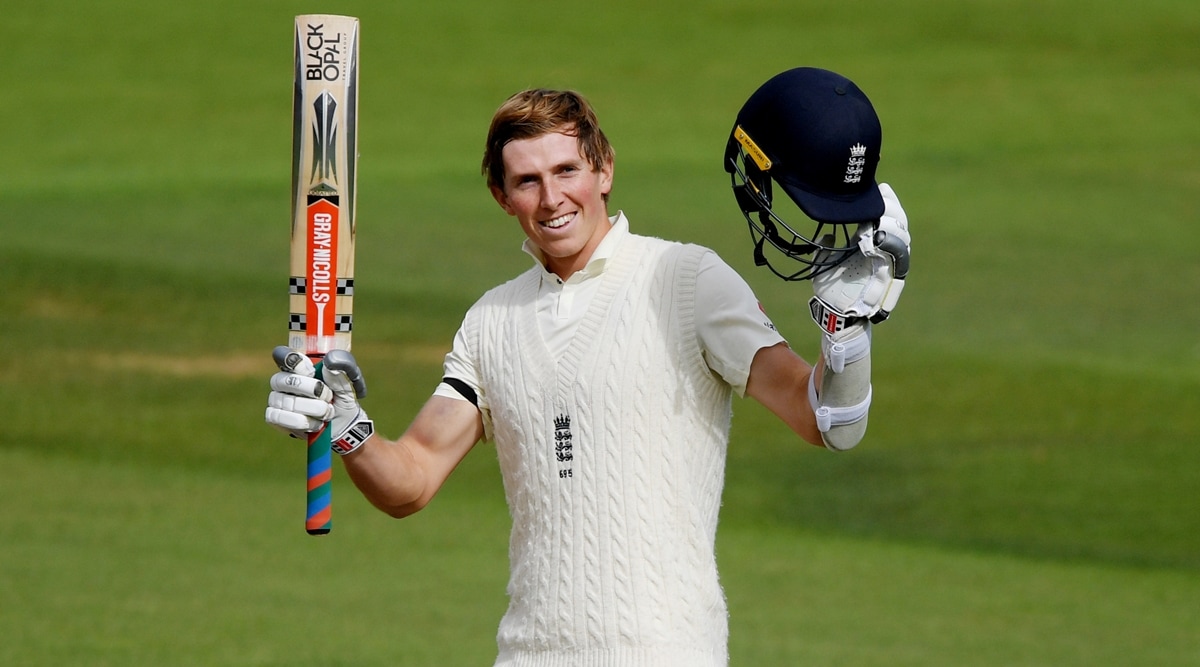 The first cricketer to be on this list is Zac Crawley. He is a promising cricketer with great figures. He started his career as a middle-order batsman but soon after that, he started opening. Zac improved drastically after he was allowed to open in one of the matches. After seeing his performance he was also chosen as one of the backup openers for the New Zealand tour, 2019. The young batsman played only three matches and scored a total of 406 runs with the highest score being 267. His total runs include 2 half-centuries, 1 century, and 1 double century with an average of 101.50.
Read also: WTC Final: IND vs NZ All Players Stats, Records In England, WTC and against each other
2. Jos Buttler
Jos Buttler is the vice-captain of the England cricket team. He started playing in 2011 and has shown impeccable performances many times. With his hard-hitting skills, he has made extraordinary records in limited-overs mainly T-20. In a span of 6 years, he played 5 matches in the Southampton ground and hit 2 half-centuries and one century. His total score is 371 with an average of 61.83.
3. Ian Bell
The third cricketer in this list is again another English cricketer, Ian Bell. Ian Bell had an amazing cricket career and he was an important part of the England squad. For the longer format, he was a perfect choice as he played with consistency and composure. He is cover drive was an absolute treat for all the cricket lovers. The retired batsman played only two matches in the Southampton cricket ground and scored 309 runs including 2 centuries with an average of 154.50.
4. Alastair Cook
The former opener of the England cricket team is the first player of the England cricket team to be a part of 50 test victories. The former England captain had some ups and downs in his career but his determination and passion for the game helped him to play exceptionally. The legend has been a part of several wins of the team and his absence was noticeable after his retirement. He played three matches Southampton ground and school 249 runs including 3 half-centuries with an average of 62.25.
Read also: Most successful captains in Test cricket
5. Gary Ballance
The English cricketer was part of the Zimbabwe cricket team at 2006 under 19 World Cup. Soon after that, he switched to the England cricket team. He was the permanent no. 3 player for the team and played many important knocks for the team. His debut was quite memorable and special for him as he scored 717 runs in the Championship. The former England batsman played only one match in the Southampton cricket ground and scored one 94 runs including 1 century with an average of 97.00.
6. Azhar Ali
The Pakistani international cricketer is the 6th batsman to score the most runs in Southampton cricket ground. He is the former captain of the team who has created the record of being the first cricketer to score the first-ever Centurion, Double Centurion, and the triple Centurion in a day-night test match against West Indies in 2016. In Southampton, he played only 2 matches and scored 192 including 1 century with an average of 96.00.
7. Virat Kohli
The captain of the Indian Cricket team is the highest run-scorer in the Southampton cricket ground from India. He is undoubtedly one of the finest and fittest players in cricket history. With this consistency at all formats, he has created his own empire in every cricket grounds he played. Similarly in Southampton cricket garden he played two matches and scored 171 runs including 1 half-century with an average of 42.75.
8. Ajinkya Rahane
The top-order batsman of the Indian cricket team has always been a pivotal team member. The initial days of his cricketing career were disappointing and full of struggles. But he fought and overcame everything and from 2013 to 2016 he was also considered as one of the best Indian batsmen alongside Virat Kohli. He has also left a benchmark in captaincy by being the second Indian captain to win a test series in Australia. He has played 2 matches in Southampton and scored 168 runs. 30 runs include 3 half-centuries with an average of 56.00.