India's all-round stalwart Ravindra Jadeja has come before Rahane against England in the ongoing test. Moreover, he also batted at the top 5 at the Oval in both of the innings against England. Although, he totally fails in this position with scoring only 10 runs & 17 runs respectively in both innings. He comes to bat before vice skipper Rahane and Pant in the ongoing 4th test against England. Despite averaging more than 40 since 2016. However, Jadeja continues to bat at No.7 in the Indian batting line-up till before the Oval test
However, the question is that, is team India looking Ravindra Jadeja as a top order batsman in future?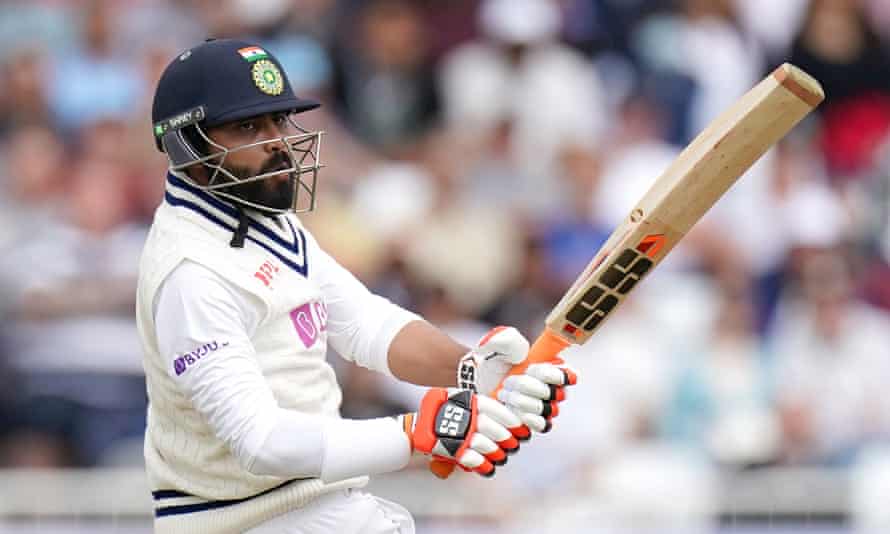 Read Also : BCCI Medical Team has isolated Ravi Shastri, B. Arun, R. Sridhar, Fielding Coach and Mr Nitin Patel
Michael Hussey spokes about the batsman Jaddu :
Several cricket experts reckon that Ravindra Jadeja has the credentials to bat in the top 6 for India. However, former Australian cricketer Michael Hussey recently stated that the all-rounder must continue to bat at No.7. While speaking on ESPNCricinfo, Hussey said that he believes Jadeja is someone who is "perfectly placed at No.7" as he can score "those handy runs" lower down the order.
Michael Hussey, who is the batting coach of Ravindra Jadeja in the Indian Premier League (IPL). However, he thinks that his batting has "improved immeasurably" over the past few years. He added that while Jadeja is a "lot more consistent" now, he would still have a question mark before placing the all-rounder among the top six batsmen in a Test. Although, Hussey believes that Jadeja is not "quite there yet" where his team can rely on him in scoring big hundreds which sets up Test matches.
Also Read : Can KL Rahul be the wicket-keeper batsman in Test cricket?
A look into Ravindra Jadeja career stats :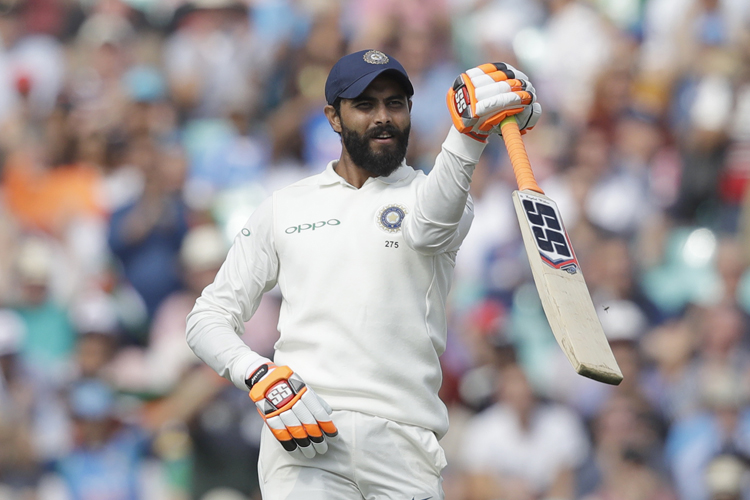 The Ravindra Jadeja career stats, especially in Test cricket, makes for a staggering read. He celebrated his 50th Test match with a win for India at the Melbourne Cricket Ground (MCG). Since his Test debut in 2012, he has aggregated 2,145 runs at an average of 34.05 with 16 fifties and one century. With a ball in hand, the seasoned all-rounder has collected 225 wickets at an impressive average of 25.09.
Format
Matches
Runs
Wickets
Average
(Batting)
Average
(Bowling)
Tests
56
2145
225
34.05
25.09
ODIs
168
2411
188
32.58
37.36
T20Is
50
217
39
15.50
29.54
Ravindra Jadeja career stats
Also Read : Fastest 11000 runs as an opener in international cricket
Ravindra Jadeja is an important member of Indian Team in across formats. However, the question is is Indian team management trying to make him a permanent top order batsman? Although, as we all see that Jadeja comes to bat before Rahane and Pant in the ongoing test against England. Moreover, Indian team coach Shastri and skipper Virat Kohli send him before Rahane in both of the innings. I guess it is certainly everyone getting that Ravindra Jadeja can not fit in that position for team India. Although, we know that Jadeja has already played many important knocks for India at no. 7 position. So, it will be bad if team management send him at the top to bat.