Grabbing a test victory as a captain is perhaps one of the proudest moments in anyone's career. And, when we call test format the ultimate format of the game it becomes more special. Throughout the history of the game, we have all seen some outstanding leaders. However, sometimes the stats do not reflect the era and significance of the captain. But, if you are listed on the list of most wins as a captain in test cricket, you definitely have done something great as captain.
Virat Kohli, often regarded as the greatest batsman of this era is also known for his leadership style. Though he often gets criticized about his team selection process and decision makings, you can not deny the results he has produced.
With a remarkable and miracle victory against the English team at Lords', Kohli became the captain with fourth-most wins as captain in test cricket. He went past West Indies legend Clive Lloyd who had registered 36 test wins as a captain. With a win against South Africa in Centurion, Kohli now has 40 test wins as a captain, most by any Indian captain.
Most wins as captain in test
As team India and Virat Kohli keep on piling on some great test victories, we give you the exclusive list of captains with the most test wins.
#1 Graeme Smith – 53 Wins as captain
Some pundits refer to Graeme Smith as the greatest captain ever to play the game. He took over the charge of the South African team when the team was going through some tough times. He took over the captaincy from Shaun Pollock in 2003. Not to forget he was only 22 years old at that time and 9 test matches old at the international arena.
Smith captained the South African team a record 108 test matches till his retirement in 2014. He took the African team to the number No.1 position in ICC Test Rankings numerous times. With a record of 53 wins as a captain in 108 test matches, he is the most successful test captain in cricket history.
#2 Ricky Ponting – 48 Wins as captain
Tough, solid and big-match player. These three adjectives would go along with Ricky Ponting at any time. Though his and Smith's journey was totally different, he did manage to take the Australian team to new heights. He took over the captaincy from Steve Waugh in 2004 and continued till 2010. In that period, Ponting lead the Australian side 77 times and managed to win 48 of them.
It will very obvious to say. that Australian team led by Ricky Ponting was perhaps the greatest team in cricket history. Only the West Indies team in the 1970s and 1980s might come in contention. Ponting's team won all over the world, wherever they went. Punter and co.'s supremacy in cricket will be remembered as one of the dominant eras of test cricket.
#3 Steve Waugh – 41 Wins as captain
If Ponting had led the greatest side in test history, Steve Waugh made it. He was the reason behind Australia's gritty and tough nature on the field. Steve Waugh is the most successful test captain ever if we consider the win percentage.
Waugh took over the charge in 1999 and then went on to captain the team in 57 test matches. He won 41 of them and lost only 9 of them. Steve Waugh also has the lowest loss percentage among test captains with or more than 40 test matches as captain. Only Clive Lloyd and Vivian Richards come close to him with 16.21% and 16% respectively.
Read Also: Most successful captains in Test cricket
#4 Virat Kohli – 40 Wins as captain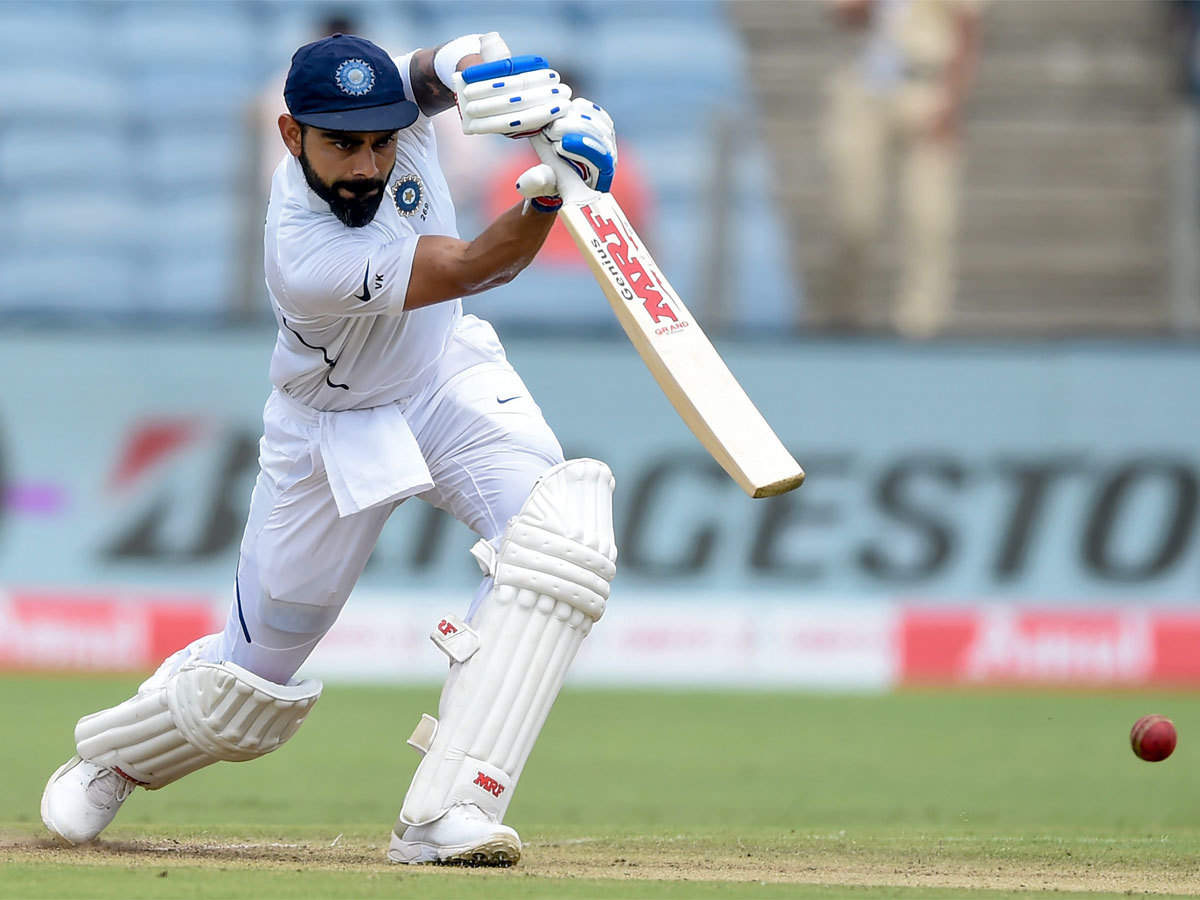 Virat Kohli is the only captain on this list who is still an active player. Regarded as one of the great players to ever play the game, Kohli was a born leader. He took over the charge from MS Dhoni in tough times in 2014. MS Dhoni was then the most successful Indian Test Captain and taking the baton from him was said to be tough. But, Virat managed the team brilliantly and the transition went on smoothly from captain MS to captain Kohli.
Till now Kohli has led the Indian test team an Indian record 67 times, breaking MS Dhoni's 60 matches record. Not only that, but he is also the Indian captain with the most away test wins. With all of these records, Virat Kohli is now also the fourth most successful test captain in test cricket history. With 37 test wins, he went past Clive Lloyd on the list of most wins as captain in test. Currently, he has 40 test match wins as a captain.
Read Also: South Africa vs India: Batters with highest away test averages in SA
#5 Clive Lloyd – 36 Wins as captain
The dominance of the West Indies team is perhaps the greatest chapter of test cricket history. The West Indies team led by Clive Lloyd is said to be the most hostile team ever in cricket. With giant likes fast bowlers, batsmen like Vivian Richards and Clive Lloyd himself, they defeated everyone with a big smile on their face.
At the time of retirement, Clive Lloyd was the most capped test captain and most successful test captain in terms of wins and win percentage. In his illustrated eleven years as test captain, he led the side to 74 test matches and won 37 of them with a win percentage of 48.64.