The Indian National Team has found many gems who are now proving to be the biggest assets of the team from the Indian U-19 cricket team. Right from the beginning, many cricketers from the Indian U-19 cricket team have joined the national team and brought light and glory to the team by playing winning knocks. The experiences that they have gathered by playing in the U-19 team have helped them to kickstart their national career undoubtedly. Their transition from the U-19 team to joining the national team to now has been worth watching. They have represented our country on the biggest platforms and have successfully engraved their names in the renown and nobility of Indian Cricket. 
Here is a list of U-19 Cricketers who represented India in the biggest platforms-
1.Mohammad Kaif
Kaif was the captain of the Indian U-19 cricket team when they won the World Cup in 2000. He started playing with the men in blue by debuting in the Test match in 2000 and later debuted in ODI in the year of 2002. He retired from all forms of cricket on 13 July 2018 and is now the fielding coach of the Delhi Capitals in IPL.
Read also- 10 Bizarre Moments In Cricket History That Shocked The World
2. Ambati Rayudu
Rayudu led the Indian U-19 cricket team in the World Cup in 2004. He is a well-known cricketer when it comes to domestic matches. He made his ODI debut on 24 July 2013 and his T20 debut on 7 September 2014. It has been years since he played for the national team due to his performances in prior matches. He is now playing for Chennai Super Kings in the IPL and the Andhra Cricket team.
3. Virender Sehwag
The legend himself was a part of the Indian U-19 cricket team. After one year, he joined the National cricket team in 1999 and made his ODI debut against Pakistan. He made his test debut against South Africa in 2001. Sehwag is considered one of the most destructive batsmen in the entire world because of office aggressive batting. He retired from all forms of international cricket in the year 2015. Sehwag has lots of international records in his bag. Viru is the only opener batsman to score more than 7500 runs in both tests and ODI. He also scored triple centuries in only 278 balls. He is the only cricketer in the test history who scored two 300s and took 5 wickets in the same innings.
Read also- Most Sixes In T20 Internationals By A Batsman: Cricket Records
4. Shikhar Dhawan
Dhawan joined the Indian Cricket team in 2010 while he made a debut in ODI. He had an extraordinary cricket career in the U-19 team before joining the Indian team. He is a left-handed opener and a crucial player of the Indian team and Delhi Capitals in IPL. In the 2004 U-19 World Cup match, he was on fire, scoring 505 runs with 3 centuries and 1 fifty.
5. Rohit Sharma
Rohit Sharma the cricketer with three double centuries in his back was a part of the Indian U-19 cricket team. He is currently an opening batsman in the Indian team and he made his international debut in 2007. His first debut match was an ODI against Ireland and his Test debut was in 2013 against West Indies. He is one of the most important and prominent cricketers of the international cricket team. He is also leading Mumbai Indians in IPL since 2013 and also has five IPL titles since then.
Read also- Longest Career In ODI Cricket History: Mithali Raj In Elite List
6. Ravindra Jadeja
Ravindra Jadeja, one of the best Indian all-rounders was a part of the Indian U-19 cricket team. He had a fantastic year in 2008 under 19 World Cup and also bagged 10 wickets. Jadeja joined the under 19 teams for the World Cup in 2006 when he was only 16 years old and played against Sri Lanka. He made his international ODI debut in 2009, T20 debut in 2009, and test debut in 2012. Jadeja has been a promising player in the team since the very beginning and is now considered the most important all-rounder of the Indian team. He is also playing in IPL Chennai super kings since 2018.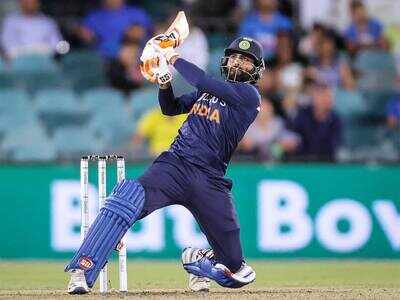 7. Virat Kohli
The captain of the Indian cricket team Virat Kohli was also a part of the Indian U-19 cricket team. He was the captain of the 2008 World Cup where the team won the World Cup under his captaincy. Kohli played for Delhi during his domestic cricket career. He made his ODI debut in 2008, T20 debut in 2010, and Test debut in 2011. After playing under the captaincy of MS Dhoni, he became the captain of the Indian team in all formats in 2017. He joined Royal Challengers Bangalore in 2008 and continues to be an important and prominent part of that team in IPL. He has also been leading RCB as the captain since 2013. Not to mention he is an important player of the Indian cricket team and has to lead the team to win the match uncountable times. He has a list of records under his name. His most recent record is that he is the first player in the history of IPL to score 6000 runs against Rajasthan Royals at the Wankhede Stadium, Mumbai.
Read also- Top 5 Most Runs At Number 3 In ODIs: Kohli Crosses 10000 Runs At Number 3
8. Yuvraj Singh
This list will remain incomplete if Yuvraj Singh is not included. He is undoubtedly one of the finest Indian cricketers who has started his career by playing in the Indian U-19 cricket team. In the under 19 World Cup against Sri Lanka, he scored 203 runs with two half-centuries and also backed 12 wickets. He was awarded the "player of the tournament" and after this match, he made his debut in ICC knockout trophy against Kenya in 2000. Yuvi made his Test debut in 2003 and T20 debut in 2007. This talented player has also enlisted his name in the list of the cricketers who have hit 6 sixes in an over.
On 19 September 2007 Yuvraj Singh created a record and hit Stuart Broad for six sixes. He was also a very important player in the 2007 T20 world cup and the 2011 ICC Cricket World Cup. He was again awarded the player of the tournament award for the ICC World Cup. Yuvraj Singh had to pause his dream career due to some serious reasons. He was diagnosed with lung cancer in 2011 but by god's grace he has battled cancer and overcame everything and he is fully fit and healthy now. He has retired from all forms of international cricket in 2019.
9. Harbhajan Singh
Harbhajan Singh is undoubtedly one of the best and most successful spinners of India. He was a part of the Indian U-19 cricket team in 1998 where he played really well and impressed the selectors by bagging at weekends from only 6 matches. Exactly two months after this match he made his Test debuted in 1998 against Australia. He made his ODI debut in the same year 1998 and his T20 debut in 2006. Hey had a remarkable international cricket where he took 269 wickets in ODI, 417 wickets in test, and 25 in T20. He hasn't announced his retirement from all forms of international cricket yet but he was last seen playing was very long back in 2016.
Let us who made the most impact among these great u-19 cricketers.