Middlesbrough stuns Old Trafford as they drag the Red Devils out of the FA Cup 2022 tie. However, the match went down to penalties after deadlocking at 1-1 even after extra time.
The Red Devils were the dominant starter of the Cup tie as they enjoyed the majority shares of the possession. However, in the 20th minute, Manchester United got a golden opportunity as they were awarded a penalty following a clumsy foul on Pogba. But the shock came in when Cristiano Ronaldo put his shot wide off the net; That too on his 37th birthday was definitely a moment that no one expected.
Subsequently, Manchester United kept on getting chances as Ralf Rangnick's men kept on enjoying their possession game. Just midway into the first half Jadon Sancho opened up the scoresheet for the Red Devils; after Bruno Fernandes lifted up a brilliant ball through the Boro defence to find the 21-year-old; Who made no mistake to turn it around with a lucky deflection.
FA Cup 2022: The Second Half and a Dramatic Penalty Shootout
In the second half, Man United started where they left off and kept their dominating performances alive. However, at the 65th-minute mark, Middlesbrough found an exquisite opportunity and made no mistake to get back into action. Isaiah Jones puts out a beautiful long pass to Duncan Watmore, who finds Matt Crooks waiting at the far post with no one to mark him, and Crooks brilliantly finishes making no mistake.
The Boro defence fearlessly managed to hold off the Red Devils to a 1-1 draw till the end of the 120-minute mark and drag the match to the Penalties.
The Penalty Shootout: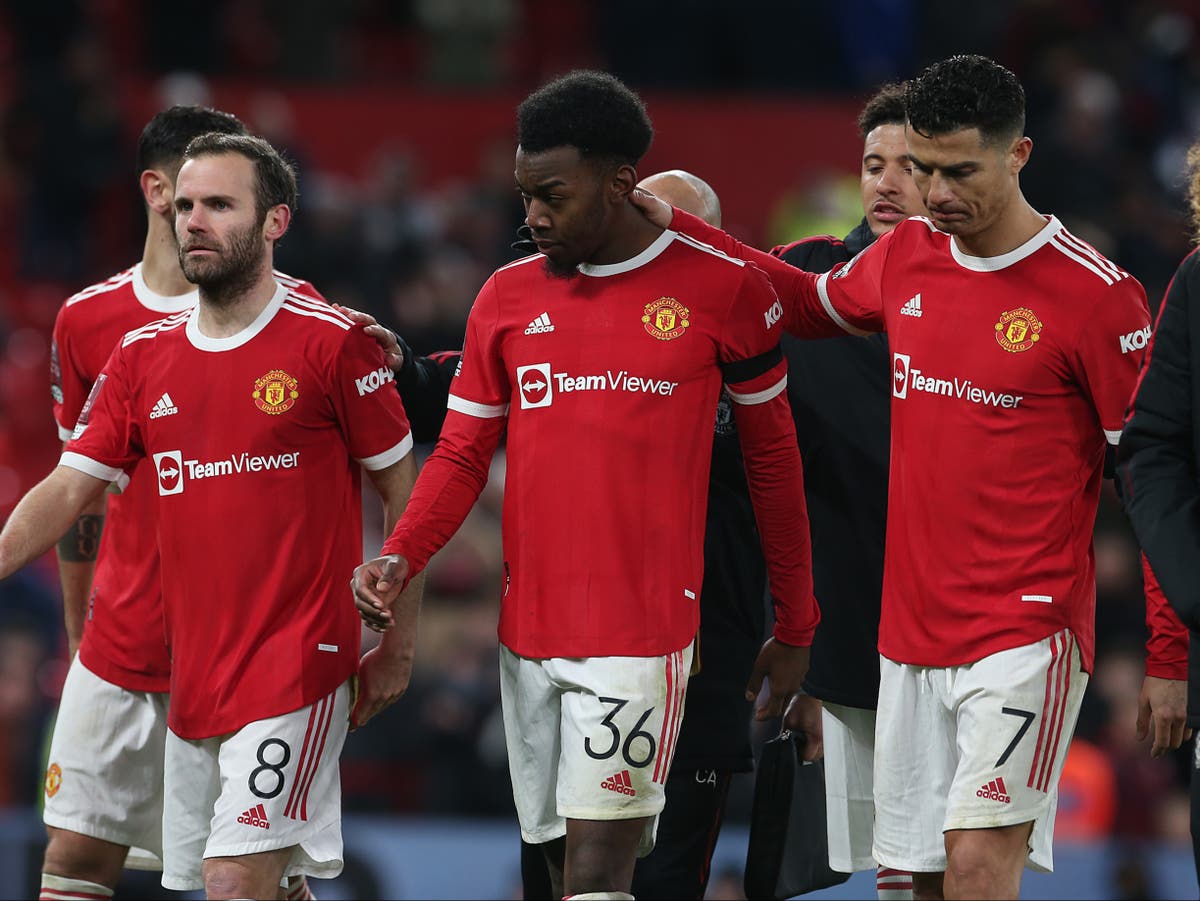 One of the most intense penalty shootouts of this weekend took place in this FA Cup 2022 4th Round tie. With Manchester United and Middlesbrough going head-to-head with each other on the shootouts and tallying up to 7-7 each. Lee Peltier made it 7-8 for the Boros' but the unexpected turn of events occurred when the high rising 19-year-old Anthony Elanga bolted his shot over the crossbar; Meaning that Middlesbrough has won the match 7-8 on Penalties and also their first win against Manchester United since 2005.