Cristiano Ronaldo and football records are something inter-related from the last 10-12 years. There is no personal feat that he has not achieved yet. The more interesting fact is that he has done it with many different teams and leagues. Today another achievement got recorded in the overall "Ronaldo records". Ronaldo became the only player in the world to be the top scorer of the season in three different leagues.
As the 36 years old Juventus striker is still scoring goals like fun, we take a look at those instances when he was the top-scorer of the season in every league.
Premier League- 2008 (31 Goals)
The "Ronaldo Records" started when he was bought by Sir Ale Ferguson's Manchester United in 2003. He was scouted at United as one of the best young prospect in the world. Cristiano also did not disappoint the red devils fans as he quickly started performing well for them. In 2004, he helped United win the FA Cup with a thrilling goal in the final. Actually, it is also the last time when United won the FA Cup.
Read Also: 10 Most FA Cup Winners List: FA cup in detail
Ronaldo's first three seasons in the Premier League was not that good as scored only 4, 5, and 9 goals respectively in those seasons. Then came the 2006-07 season where he scored 17 goals in the Premier League. He was the third-highest goal scorer in that season, only behind Didier Drogba (20) and Benni McCarthy(18).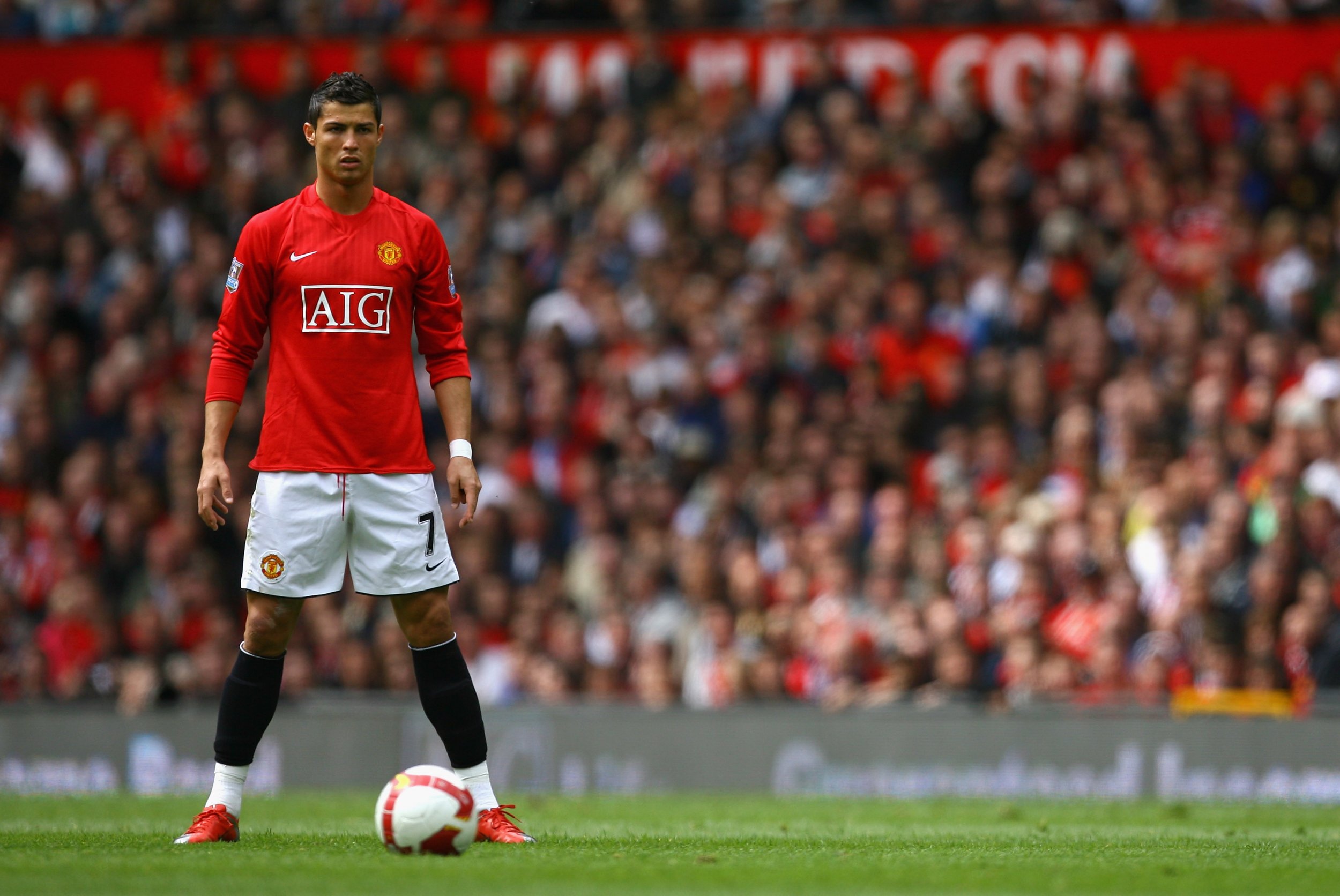 Ronaldo's best season came in 2007-08, as he scored 31 goals in just 34 games in the Premier League. From a young boy, he had transformed into a young goal-scoring beast by then. The season got filled with many "Ronaldo records" as he moved to Real Madrid with the biggest transfer fee of that time.
Read Also: Most Premier League Titles by English Clubs: Premier League 2021
La Liga- 2011, 2014, 2015
Ronaldo arrived at Real Madrid as one of the superstar of the game. He was already near his peak as he took Real to some great heights. Though, if it was not for Lionel Messi, he would have been the highest-scorer of the season in most of the season.
In 2010-11 season, Ronaldo scored 40 goals in 34 matches in his second La Liga season. He took the La Liga by storm as more Ronaldo records kept on adding. Though, Barcelona won the title that year.
Read Also: Top 10: Most Free-kick Goals In Football History
However, that could only motivate Ronaldo to perform more for the team. But even with, 46 goals in the 2012 season he could not be the top scorer of the season as Messi scored 50 goals in that season. That was the best season of Ronaldo in La Liga till then.
In the 2014 season, Cristiano scored 31 goals in 30 matches to become the top scorer of the season in La Liga. But, his best was yet to come as in the 2015 season he netted 48 goals in 35 matches as he added many more Ronaldo records in his kitty. Ronaldo had played 292 games for them and had scored 311 La Liga goals with an impressive 1.07 goal ratio per match before joining Juventus in 2018.
Read Also: Most La Liga Titles in the last 20 years
Seria A- 2021 (29 Goals)
Ronaldo joined Juventus to take the club to new heights, especially Champions League Glory. The transfer had many drama and expectations as well. Within three years of joining them, Ronaldo added another feather to the kitty called "Ronaldo records". He became the only player to score 100 goals in three different leagues and for three different clubs as well.
Though, Cristiano had to wait till 2021 season to become the top-scorer in Seria-A . However, in 2020 season he had scored 31 goals in 33 matches in Seria A, but it was not enough to be top scorer. In 2021, he topped the chart with 29 goals against his name in 33 matches. Thus, by virtue of this season he became the only player to be the top scorer of the season in three different leagues. At, 36 he is still looking hungry to score more and win more.