Spain had some great clean strikers in opponents box throughout their history. Be it Raul, Villa or Torres they always had the clean finishers when it came to netting the ball. But, they will be very much upset and angry to see Alvaro Morata's performance against Sweden.
a sensational 90% possession in the first ten minutes and a tiki-taka style which brought back memories of that magical side from 2008-12. However, that did not resulted in any scores as they continued to miss again and again.
Read Also: Hungary vs Portugal: Euro 2020 Match Preview, Team News, Dream 11 Prediction
In fact, a total 419 passes in he first half made by the Spain team is a Euro Cup record. As the game went ahead, Spain went out of gas as the temperature in Seville kept on rising.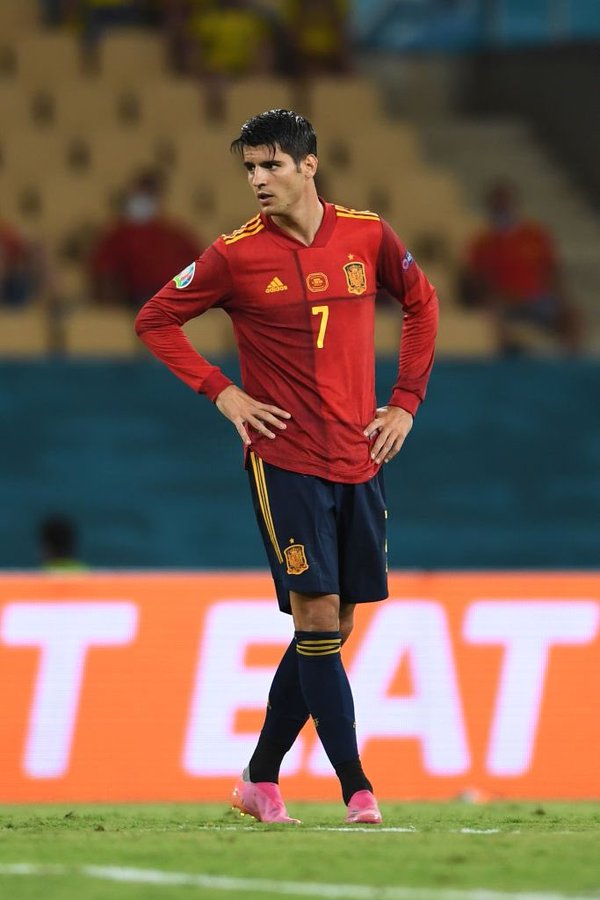 Morata kept on missing the target as Sweden looked more threatening in the second half with Alexander Isak getting into the groove. However, Alexander Isak too missed some opportunities as the game stayed at 0-0 after 65 minutes.
With 25 minutes left in the game, Luis Enrique substituted Morata as the audience did not even gave an applause to his exit a well.
Read Also: France vs Germany: Euro 2020 Match Preview, Team News, Dream 11 Prediction
The former Chelsea striker had as many chances as Spain had in his playing time. Villarreal's Gerard Moreno came in from the bench to create some chances of his own and showed why he might preferred over Morata for their clash against Poland. Not to forget, Gerard Moreno had a wonderful LaLiga season with 23 goals against his name.
Inspite of everything that happened today, Spain should still feel fairly confident of qualifying from Group E. With 835 completed passes throughout the match will make the opponents fear a bit.
With a clean striker in the team, Spain will look the most difficult team to face in Euro.